André White
Assistant Professor of Biological Sciences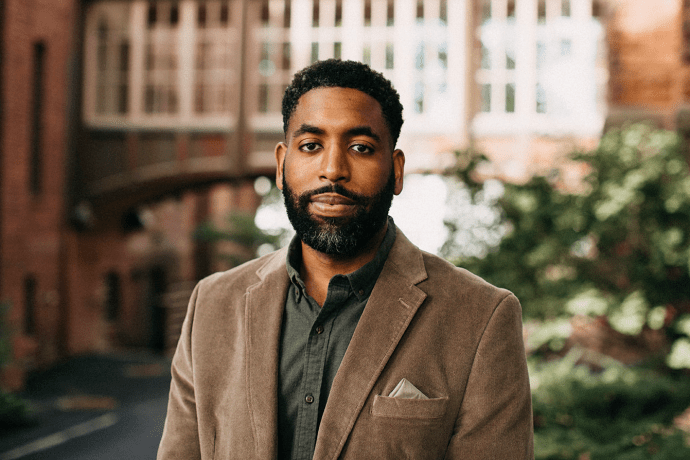 André White first explored the neuroscience behind drug-addiction as an undergraduate student researcher. At Dickinson College, he explored the role specific drug receptors played in methamphetamine-induced behaviors in mice. This work led to his first peer-reviewed publication and a lasting passion for behavioral neuroscience research. He has not strayed far from his early work, as he currently studies the molecular mechanisms that underlie cocaine-associated behaviors. White's work investigates the complex environmental and genetic factors that modulate addictive behaviors in mice. He seeks to use his research to inform therapeutic and policy approaches to combating addiction.
Prior working at Mount Holyoke, White was an adjunct professor at Santa Ana College and a graduate student at the University of California Irvine (UCI). During his time at UCI, he was awarded the William F. Holcomb Scholarship Award for excellence in biological sciences. White's thesis work was the first to identify a role for an understudied epigenetic mechanism in cocaine-associated learning and memory. White's research has been published in peer-reviewed journals, such as "Nature Communications", "Neurobiology of Learning and Memory", "Neuropsychopharmacology" and "Journal of Undergraduate Neuroscience Education".
White is dedicated to facilitating student learning in the classroom and in his laboratory. He is particularly committed to using his research to train students to think critically about neuroscience, addiction and ethics. He has personally mentored students who have furthered their careers at the graduate level and in industry.
White currently teaches Biology 333 (Neurobiology) and Biology 321-AD (Addiction). Students in his course perform classical experiments that are the bedrock of our knowledge about neuroscience and addiction. He also uses techniques that display current scientific innovation so that students get a blend of foundational and modern neuroscience. White's previous experience as Pedagogical Fellow at the Center for Engaged Instruction at UCI, informs his use of research-based teaching techniques that prioritize student engagement and learning. His classroom is a dynamic environment filled with active learning and primary literature review.
Areas of Expertise
neuroscience, drug-seeking behavior, epigenetics, learning and memory
Education
Ph.D., M.S., University of California, Irvine
B.S., Dickinson College