Becky Wai-Ling Packard
Mary E. Woolley Professor of Psychology and Education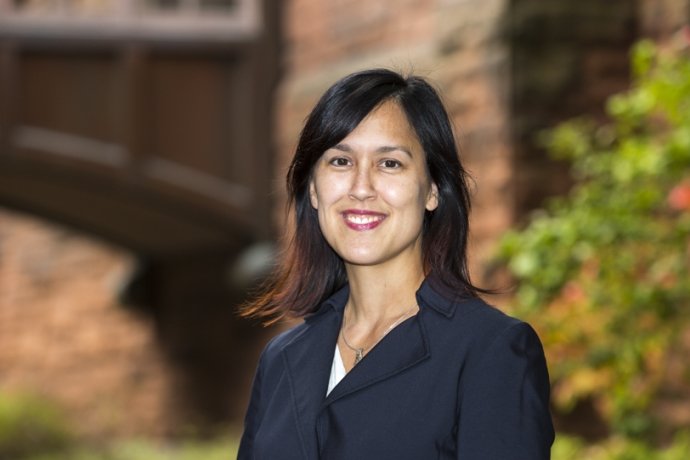 Becky Wai-Ling Packard is a Professor of Psychology and Education. She previously served as the Associate Dean of Faculty, the founding director of the Teaching and Learning Initiative, and the Director of the Weissman Center for Leadership. In those roles she oversaw faculty mentoring, an array of curricular/co-curricular programs, and a number of new initiatives.
Packard is interested in the intersection of motivation, identity, and mentoring. She aims, she says, "to understand how young people without easily identifiable role models and mentors in career domains manage to find the mentoring they need and sustain their desired possible selves, or who they hope to become in the future."
Packard's research focuses on mentoring, with an emphasis on how individuals such as first-generation college students, women, and persons of color construct mentoring networks as they navigate complex pathways toward higher education and work. She frequently speaks on these topics at the local, state, and national level. She also offers expert advice on ways to design mentoring and advising initiatives for students and faculty.
Her work has been supported by the National Science Foundation's CAREER, Gender in Science and Engineering, and Division of Undergraduate Education programs. In June 2005, she went to the White House to receive the Presidential Early Career Award for Scientists and Engineers (PECASE), the highest honor bestowed by the U.S. government upon early career scientists. She is currently a co-principal investigator on a Google-funded initiative where she is contributing to the peer mentoring design within computer science.
Community-based learning partnerships are an important part of Packard's work, based on years of collaborations with schools and organizations in Holyoke and Springfield. She received the Volunteer of the Year Award from Girls Inc., Holyoke.
As a first-generation college graduate herself, Packard is especially appreciative of how the numerous contexts of home, school, community, and work need to come together to support the educational progress of students.
Areas of Expertise
Mentoring; diversity; persistence of first-generation college students, students of color, and women, particularly in science and technology; career and identity development in adolescence and adulthood; community-based partnerships; community college transfer pathways into higher education and workforce
Education
Ph.D., Michigan State University
B.A., University of Michigan