Catherine Le Gouis
Reverend Joseph James Hilary Paradis Professor of French
Chair of French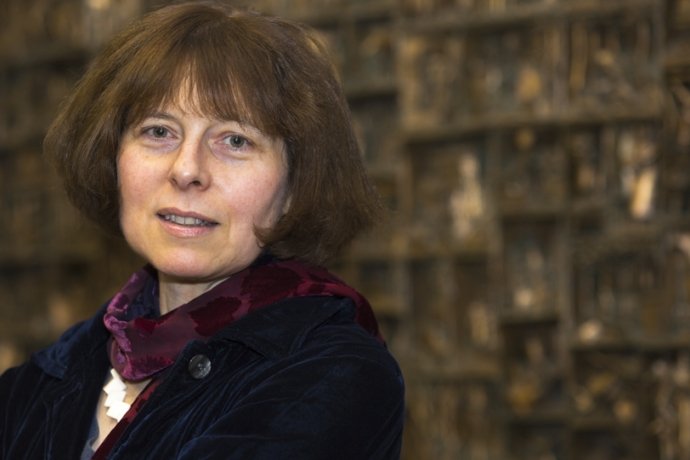 Catherine Le Gouis, a comparatist by training, teaches French language and literature. Her seminars have included "Nouvelle Vague" film, "The Detective Novel in France," Victor Hugo's Les Misérables, Proust's À la recherche du temps perdu, and a first-year seminar, "Reading The New Yorker." She has taught comparative courses on French and Russian literature, such as "The Influence of Anxiety: Dostoevsky and France" and also offers a course on the French newspaper Le Monde.
Her research areas include the Russian Silver Age, comparative studies of French and Russian literature, and 19th-century European literary history. Le Gouis writes and speaks on the fin-de-siècle decadent movement in Europe, on Proust, and on Russian women who lived in France, including Marie Bashkirtseff, Nina Berberova, and Elsa Triolet. She is the author of Positivism and Imagination (Bucknell University Press) and has edited, in collaboration with two colleagues from Smith College, Mon Histoire: Mémoires d'une femme de lettres russe à l'époque des Lumières (L'Harmattan, Paris), the autobiography of Princess Dashkova, a lady-in-waiting to Catherine the Great and one of the preeminent Russian intellectuals of the 18th century. Le Gouis's work has appeared in Comparative Literature, The Romanic Review, The Russian Review, Брюсовские чтения (Briusov Studies), Russian Literature and The American Scholar.
Currently, Le Gouis is working in Moscow archives and libraries on a biography of Nina Petrovskaya, a Russian essayist and muse to major poets of the Russian Silver Age. For this project, she has received two IREX grants, funded by the National Endowment for the Humanities. For her next project, she plans a multiple biography of six lesser-known but representative figures of the Silver Age.
Areas of Expertise
Nineteenth- and twentieth-century French and Russian literature
Education
Ph.D., Yale University
License, Sorbonne-Paris IV