Christian Feuerstein
Director of News and Media Relations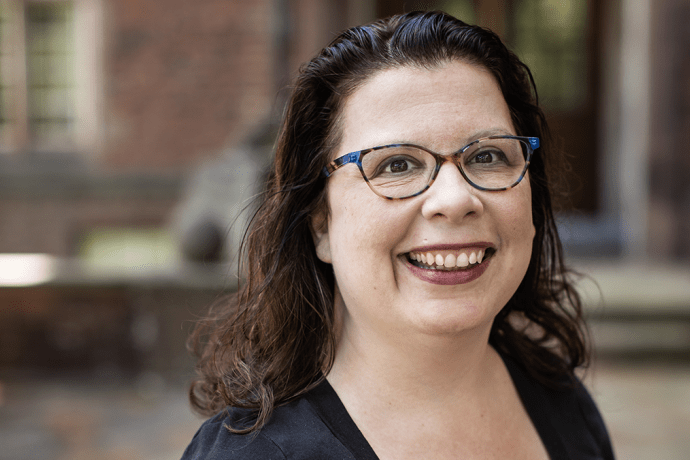 Christian Feuerstein has spent her career leveraging her communications expertise to do the impossible. She has been instrumental in advancing the missions of colleges and positioning them on local, national and international stages.
Prior to Mount Holyoke, Feuerstein has worked in higher education for institutions such as Johns Hopkins Medicine, Linfield College, and Sterling College in Vermont. As an alum of Antioch College, she mounted a compelling, flexible public relations and media campaign for the successful alum effort to reopen the college as an independent entity.
A native Chicagoan, Feuerstein can sing maybe half of the Bears fight song. She is married to Michael, who is from the South Bronx. In between raising two cats, they argue constantly about pizza.
Education
B.A., Antioch College
M.S., Pace University