Esther Castro Cuenca
Senior Lecturer in Spanish
Spanish Language Program Director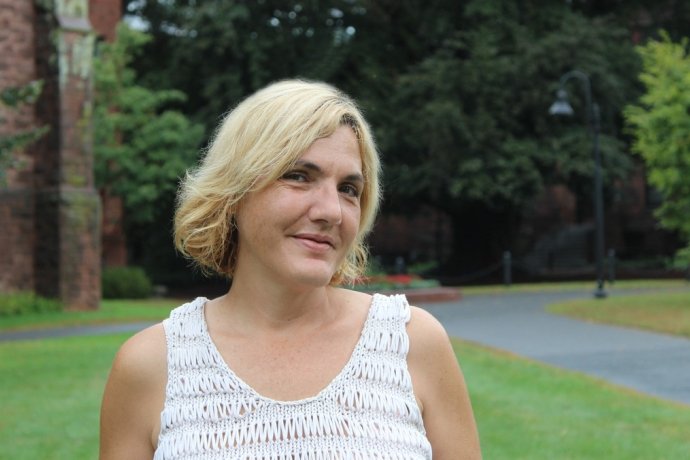 Esther Castro Cuenca is the language program director of the Department of Spanish, Latina/o, and Latin American Studies. She teaches various levels of Spanish language as well as courses on linguistics and foreign language pedagogy. 
Professor Castro Cuenca is originally from Madrid, where she received a Licenciatura in Hispanic Philology from the Universidad Complutense. She received an M.A. in the Teaching of Spanish as a Second Language at the Universidad Antonio de Nebrija. While in Madrid, she worked as a Spanish instructor in different institutions (Cámara de Comercio de Madrid, Escuela de Verano de la Universidad Complutense, and other schools).
She received her second M.A. in Hispanic Linguistics from the University of Massachusetts (Amherst), where she is currently a Ph.D. candidate. Professor Castro Cuenca's research focuses on second language acquisition, cognitive linguistics, and interfaces between psycholinguistics and language learning/teaching. Her doctoral thesis deals specifically with the acquisition of inalienable possession structures in the learning of Spanish as a second language.  Professor Castro has also taught at the University of Massachusetts and at Middlebury College.
Areas of Expertise
Foreign language pedagogy, linguistics
Education
M.A., University of Massachusetts
M.A., Universidad Antonio de Nebrija
Licenciatura, Universidad Complutense