Joshua Hotaka Roth
Professor of Anthropology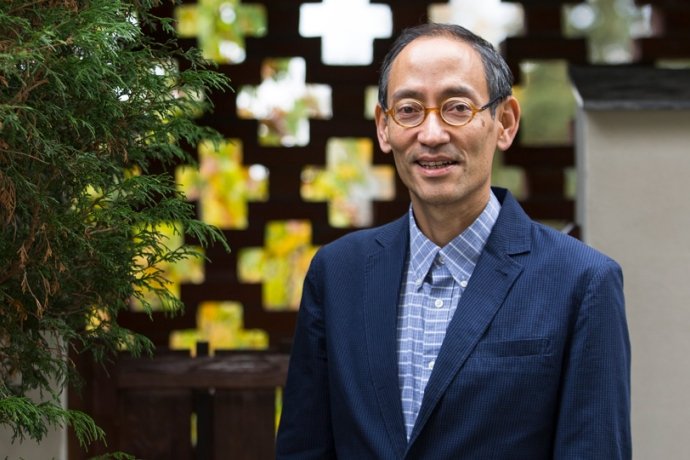 Joshua Hotaka Roth describes himself as "a skinny guy from Queens, New York with a funny middle name. Hotaka means 'tall rice stalk,' generally imagined bending under the weight of mature grains." The name of one of Japan's tallest snow-capped mountains, Roth's mother chose it for him based on fond memories of her mountain-climbing days as a student in Japan.
Roth's first research project explored the ways that people imagine identity and difference in migration. It resulted in several articles and a book, Brokered Homeland (Cornell University, 2002), that focused on Japanese Brazilian migrants in Japan and their interactions with Japanese in factories and neighborhoods. "Like other groups that fall on the margins of Japanese society, Japanese Brazilians allow us to see how Japanese define themselves," explained Roth. "Is having Japanese ancestry a sufficient condition to be considered Japanese? Is linguistic fluency also required? Is a broader cultural fluency? Under what circumstances have Japanese Brazilians been accepted as legitimate members of Japanese workplace communities and neighborhoods?" More recently, Roth has begun work on safety, manners, and emotions involved in Japan's car cultures. In particular, he is interested in how driving is governed, and the meaning people find in their cars and the ways that they drive.
As a teacher, Roth says he encourages students to confront situations and ideas to which they are not accustomed, and provide the tools with which they can better make sense of issues and communicate their ideas. "My broader goal is to provide students with the tools to search out new perspectives on whatever topics we focus on in class, weigh evidence, judge the logic of arguments, and be able to formulate arguments of their own."
Courses
Joshua Hotaka Roth teaches courses in political and legal anthropology, economic anthropology, research methods, anthropology of Japan, the United States, and Asian/Pacific/American studies. His research interests include ethnic minorities and diasporas, migration, work, play, risk, and care.
Areas of Expertise
Migration and ethnic minorities; risk and governance; car cultures and driving; consumption and exchange. Area specializations are Japan, Brazil, and Asian Americas
Education
Ph.D., M.A., Cornell University
B.A., Columbia University