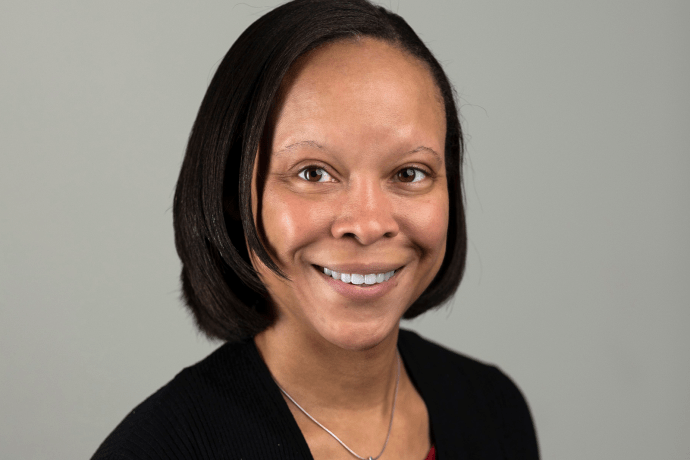 Kristie A. Ford, Ph.D., (she/her) is a professor, educator, and consultant who strives to create a more just and equitable society through her work. She was recently appointed by Dr. Beverly Daniel Tatum as the 2022–2023 Presidential Fellow for Mount Holyoke College based, in part, on her work as founder of the first Intergroup Relations (IGR) minor in the United States, which was established at Skidmore College in 2012. In this role, she will be consulting with faculty, staff and student facilitators currently involved with intergroup dialogue (IGD), assisting with assessment of existing IGD programs, developing and co-facilitating IGD capacity-building workshops for interested faculty and staff and helping with IGD curricula development.
During her 16 years in academia, Dr. Ford has served in a number of diversity, equity and inclusion (DEI) administrative roles including Director of IGR, Director of Academic Diversity Initiatives, Director of the Center for Leadership, Teaching, and Learning, and Associate Provost for DE&I. 
As a Professor of Sociology, Ford's research and teaching interests explore the connections between race, gender and intersecting social identities in relation to two broad fields of study: (1) body management practices and (2) social justice-focused pedagogical approaches to teaching and learning. Recent publications include a co-edited book, "Intergroup Dialogue: Engaging Difference, Social Identities, and Social Justice: Research Perspectives and New Directions" (Routledge, 2014), an article on the possibilities and challenges of white students developing alliances with people of color in "Sociology of Race and Ethnicity" (2015), and "Facilitating Change through Intergroup Dialogue: Social Justice Advocacy in Practice" (Routledge, 2018).

Based on her expertise in the field, Ford consults widely with higher educational, K-12, nonprofit and government agencies across the United States; in the last ten years, she has facilitated over eighty workshops on teaching and learning as well as diversity, inclusivity and social justice. For her work, she has received several honors including the President's Award at Skidmore College, the NAACP Community Service Award and the Regional Leadership Council on Inclusion Award. She was also named as Skidmore's Endowed Quadracci Chair in Social Responsibility in June 2019.
Ford received her B.A. in sociology from Amherst College and her M.A. and Ph.D. in sociology from the University of Michigan, Ann Arbor.
Education
M.A., Ph.D., University of Michigan, Ann Arbor
B.A., Amherst College