Kyle Broaders
Associate Professor of Chemistry
Co-chair of Biochemistry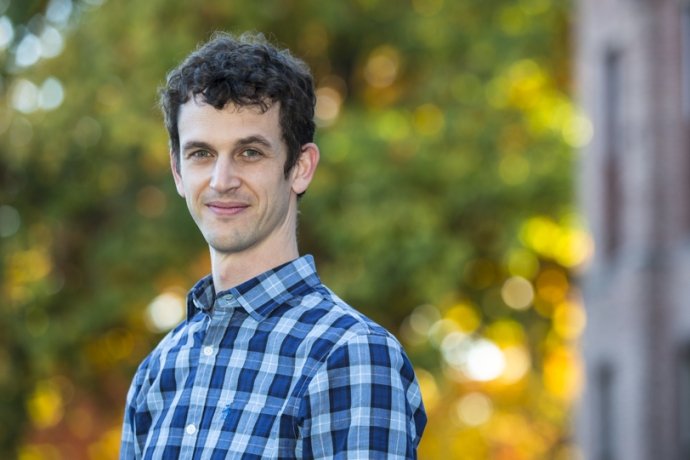 Kyle Broaders earned his PhD at the University of California, Berkeley, tailoring materials to interface with the mammalian immune system. During his postdoctoral work at the University of California, San Francisco, he developed techniques to prepare geometrically complex surfaces to study the interplay between substrate geometry and cellular behavior. At Mount Holyoke College, he is interested in developing new materials to understand or control how living cells interact with their material environment.
Broaders's research group is focused on the interface of polymeric materials and living cells. He and his lab use techniques from organic, polymer, and materials chemistry to make polymeric materials that respond to or influence the behavior of biological entities. Applications of our work include immunotherapy, drug delivery, biosensors, and the study of cellular adhesion.
Broaders teaches Integrated Introduction to Chemistry and Biology, Organic Chemistry II, and an upper-level elective in Chemical Biology. He has also taught Introduction to Research and a workshop on Scientific Illustration and Data Visualization.
Areas of Expertise
organic chemistry, responsive polymer materials, cell-material interactions
Education
Ph.D., University of California, Berkeley
B.A., Swarthmore College