Lindsay Adkins
Manager, Production Strategy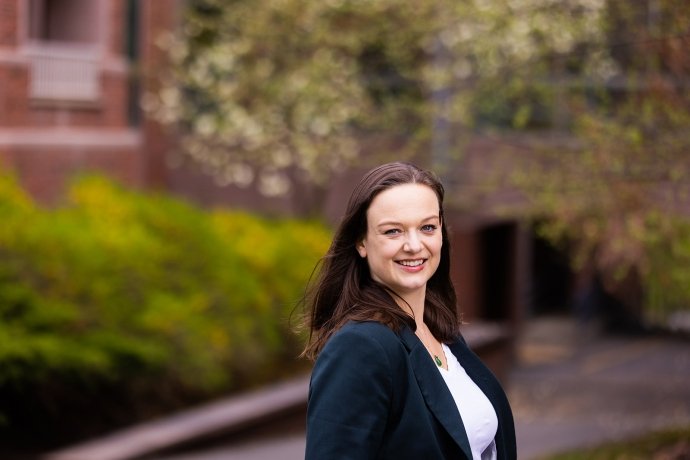 Lindsay Adkins has ten years of experience in project and production management, communications, and education. She joined Mount Holyoke in 2021 and happily returned home to the Pioneer Valley after many years of working in New York and New Jersey. 
Prior to Mount Holyoke, Lindsay worked in print production with the Random House Publishing Group, an imprint of Penguin Random House, LLC. She has also taught creative writing courses at Stony Brook University, and spent some time as a 7th grade Language Arts teacher in New Jersey. 
A published and award-winning poet and screenwriter, Lindsay holds an MFA in Creative Writing from Stony Brook University. She also holds a BFA in Musical Theatre and a BA in English from The University of Hartford. Currently, she resides in Northampton with her husband, their curious and silly daughter, and their crazy-but-we-love him dog.
Education
M.F.A., Stony Brook University
B.F.A., University of Hartford
B.A., University of Hartford