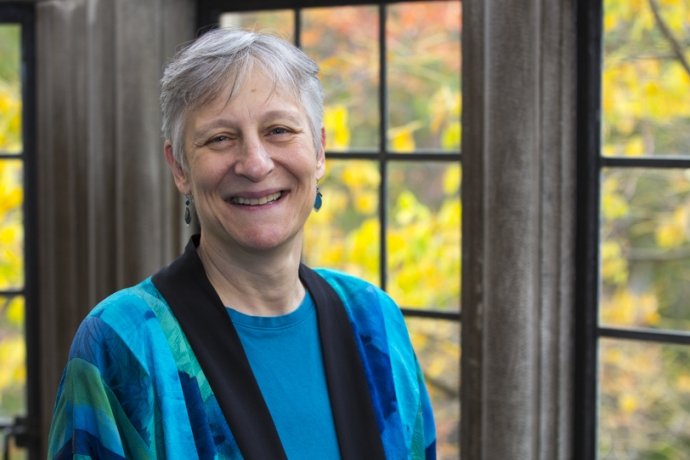 Mary Renda's Taking Haiti: Military Occupation and the Culture of U.S. Imperialism, 1915–1940 (The University of North Carolina Press, 2001) garnered several prestigious awards, including the American Studies Association's John Hope Franklin Prize and the Stuart L. Bernath Book Prize awarded by the Society for Historians of American Foreign Relations. One prize citation lauds Renda's use of diaries, letters, memoirs, poems, field campaign reports, congressional testimony, military recruitment materials, and photographs to examine the emerging culture of U.S. imperialism and to deconstruct the then-prevailing discourse of paternalism.
Renda's essays include "Practical Sovereignty: The Rise of U.S. Empire in the Caribbean Region," in A Companion to Latin American History, Thomas Holloway, ed., (Blackwell, 2008); "North American Empires," in The Ashgate Research Companion to the History of Modern Empire, Philippa Levine and John Marriott, eds. (Ashgate, 2012); and the concluding essay, "Doing Everything: Religion, Race, and Empire in the U.S. Protestant Women's Missionary Enterprise," in Competing Kingdoms: Women, Mission, Nation, and the American Protestant Empire, 1812-1938, Barbara Reeves-Ellington, Kathryn Kish Sklar, and Connie Shemo, eds. (Duke, 2010). Renda continues her engagement with Haitian Studies and Caribbean history; for the 100th anniversary of the U.S. Occupation of Haiti, she appeared in a roundtable, published in L'Occupation 1915-1934: Perspectives on Haiti and the US at the Centennial, a special issue of the Journal of Haitian Studies, edited by Jeffrey Sommers, Ermitte St. Jacques, and Patrick Bellegarde-Smith (Fall 2015).
From 2005-11, Renda served as the founding chair of the Department of Gender Studies, instituting a broadly inclusive approach encompassing women, gender, and sexuality studies; queer studies; feminist science studies, and more. She has also contributed to programs in Critical Social Thought, Africana Studies, and American Studies, and to Mount Holyoke's "Nexus Track" in Museums, Archives, and Public Humanities. Winner of Mount Holyoke's Pangynaskeia Faculty Award, which recognizes outstanding contributions to the "physical, intellectual, moral, and spiritual" lives of students, Renda has been praised by students for her accessibility and for being "a great listener." She has led initiatives focused on fair labor practices and campus climate at Mount Holyoke, as well as listening projects on campus, in the local community, and in other settings focused on eliminating racism and addressing the aftermath of Haiti's devastating 2010 earthquake.
Renda is now at work on a book manuscript, "'Entangled in the Things of This World': Mary Lyon, the Promises of Sovereignty, and the Course of Empire." Part of this research appears in print as an essay on the career of iconic representations of Mary Lyon in nineteenth and twentieth-century material and visual culture, published in in The Familiar Made Strange: American Icons and Artifacts after the Transnational Turn, in Mark Philip Bradley and Brooke L. Blower, eds., (Cornell, 2014)
Areas of Expertise
US empire; US women's history; North American imperial formations; Haitian and Caribbean history; history of racism; history of activism, and cultural history.
Education
Ph.D., M.Phil., M.A., Yale University
B.A., Brown University