Raymond LaBarre
Director of Public Safety and Service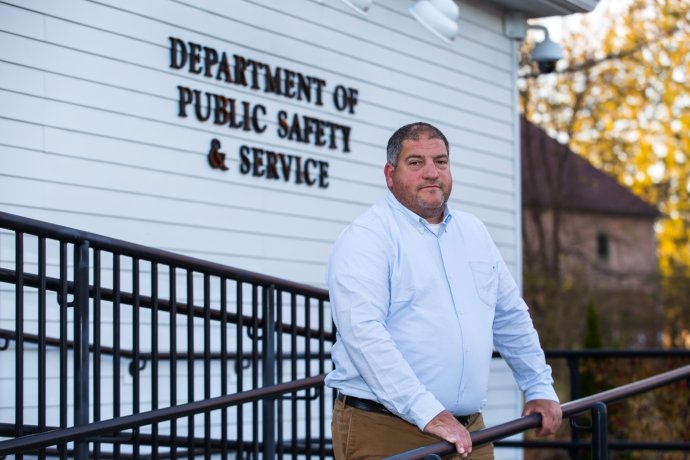 Raymond LaBarre has been at Mount Holyoke College for 35 years, starting in 1985. He began as an officer on the Mount Holyoke College campus and rose through the ranks, accepting increasing responsibilities over the years. In 2004, LaBarre served as Lieutenant of the department and became a member of the Senior Command Staff. In 2008, he was named Assistant Director for the department. Throughout his career, LaBarre has held the title of Acting Chief several times, ensuring continuity during transitions. 
LaBarre is a lifelong resident of South Hadley. He attended South Hadley High School, Holyoke Community College, and the Massachusetts Criminal Justice Training Council Academy. His numerous certifications include "Administering a Small Law Enforcement Agency" as well as ones focused on domestic violence and sexual assault investigations. In addition, he has completed education in managing critical incidents for higher education institutions. LaBarre is responsible for the planning of event safety and security and has overseen campus events such as the U.S. Women's Open and high-profile speakers and guests. 
As a lifelong community member and Mount Holyoke employee, LaBarre has sat on several hiring committees as well as the board of Stonybrook Children's Center. He was involved and supportive in the hiring of the first female police chief for the Town of South Hadley. In addition, he's an active supporter of town youth sports, participating in coaching and fundraising throughout the years.
LaBarre is married to a Mount Holyoke alum and has two college-aged daughters.