The 95th annual Glascock poetry contest
The 95th annual Glascock poetry contest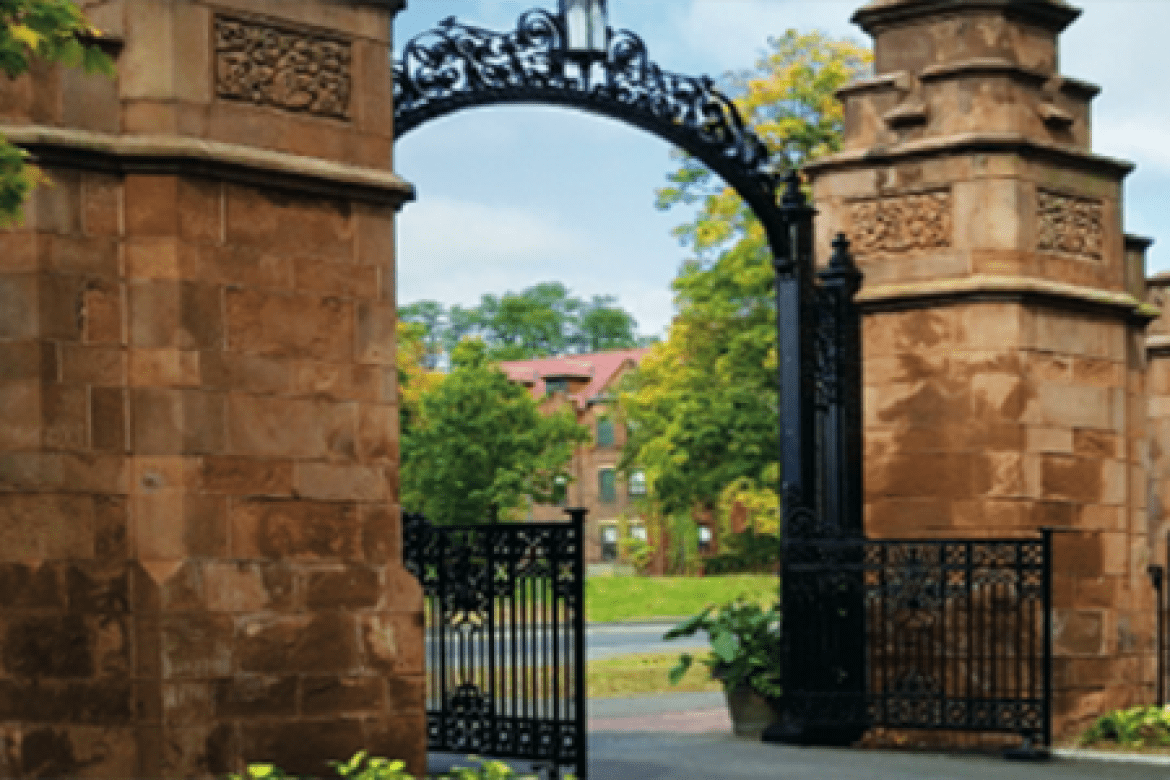 The 95th annual Glascock poetry contest offers two days of young and established poets reading and talking about poetry.
By Keely Savoie
Beginning on March 23, the Kathryn Irene Glascock '22 Intercollegiate Poetry Competition will showcase the up-and-coming poetry talent of regional college students for the 95th year.
The Glascock competition, as it is known, invites four to six accomplished college students each year, including one from Mount Holyoke, to compete for the prize. Founded by the parents of a promising poet who died the year after she graduated from Mount Holyoke, the two-day event is free and open to the public.
"Here we are, celebrating 95 years of poetry at Mount Holyoke," said Wesley Yu, an associate professor of English and medieval studies who oversees the competition.
"This time each year, we gather as a community to partake of an artform that marvels at such defining human acts as speech and writing."
Winning the prize has launched the careers of numerous poets and writers over the years, including Robert Lowell, James Merrill, Sylvia Plath, Katha Pollitt, Kenneth Koch, Mark Halperin, James Agee and Gjertrud Schnackenberg '75, who won two years in a row.
"It can sometimes be hard to believe that the paths of so many well-known poets converged in South Hadley, specifically for this event, for almost a century," said Yu.
In addition to its noted winners, the contest is also known for its three judges, who are always well-known poets. Past contest judges have included Robert Frost, Marianne Moore, Louise Bogan, Richard Wilbur, Elizabeth Bishop, Amy Clampitt, Donald Hall, Adrienne Rich, Seamus Heaney and Audre Lorde.
The competition will begin on Friday, March 23, with a conversation with poet-judges Donika Kelly, Joseph O. Legaspi and Alicia Ostriker, in an evening called "Life and Letters."
The conversation with the judges will be followed by the competition in which contestants read their poems. This year, Mount Holyoke will be represented by Linda Zhang '20.
The other contestants are Michelle Chen '21, University of Massachusetts Amherst; Jordan Jace '18, Williams College; Noelle Powers '18, University of Tennessee at Chattanooga; Kyra Spence '18, Barnard College; and Grayson Wolf '18, Hunter College.
The morning after the reading, judges read the work of the contestants and announce a winner. The contest is sponsored by the Kathryn Irene Glascock Memorial Fund, the Joyce Horner Poetry Prize, the Charles and Rosanna Batchelor Memorial Fund and the Department of English at Mount Holyoke College
Last year, Mount Holyoke student Anisha Pai '19 took the top honors of the contest.