African Opera: Ìrìn Àjò (Odyssey of a Dream)
African Opera: Ìrìn Àjò (Odyssey of a Dream)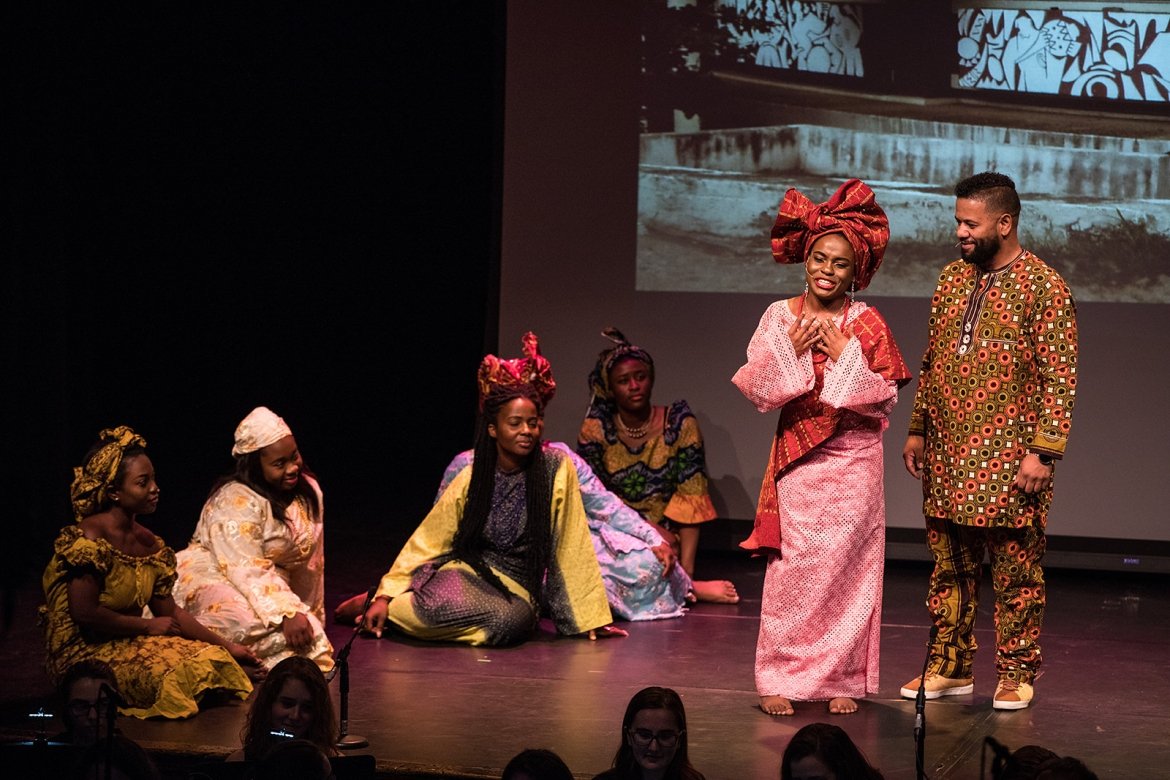 The timely story of Nigerian engineer who travels to the United States in search of a better life, explores themes of emigration, adaption and survival.
Composed, written and directed by Bode Omojola 
"Ìrìn Àjò", a Yoruba phrase that means "life's journey", centers on Kayode, a Nigerian immigrant who seeks a better future in the United States. While the events and tensions depicted in the opera will echo contemporary political developments in the country, the desire to capture the complicated experiences of immigrant life has been with Bode Omojola since when he was studying in the UK. He is particularly interested in drawing attention to the lonely conversations and introspection that immigrants engage in as they struggle to cope with difficult situations in a country far away from home. 
Although West African operatic practices predated colonial rule, the genre has naturally explored new directions since the mid-twentieth century. While indigenous examples like the Dagbamba drum history of northern Ghana, and the Yoruba Alárìnjó theatre of western Nigeria are often enacted in specific religious or social contexts, African folk operas of the colonial era were created in ways that made them accessible to audiences beyond their ethnic affiliations. Duro Ladipo's "Oba Kòso" was, for example, performed to great acclaim when it toured Europe and the United States in the 1970s. The trend toward greater stylistic inclusivity has however been strongest in the works of Western-trained African composers like Akin Euba (Nigeria) and Bongani Ndodana-Breen (South Africa) who often write for global audiences.
About the production
"In composing "Ìrìn Àjò", I reworked melodic and rhythmic material that I wrote many years ago, combining it with newly written music. The opera presents African drumming, features Yoruba rhythmic and melodic procedures, recalls West African highlife music, and re-uses Western harmonic procedures in ways that reflect the tonal demands of the Yoruba language. I hope that references to Yoruba drumming in "Dance of the Crossroads" (the last dance before the finale) will be clear enough to listeners, in spite of the exclusive use of Western instruments in the dance." — Bode Omojola
Artistic Director: Bode Omojola ● Conductor and Music Director: Ng Tian Hui ● Choreographer: Amir Hall
Featuring: Adedeji Adetayo, tenor; Agatha Holland, soprano; Uriah Rodriguez baritone; Emile Roles Fotso, soprano.