African Opera: The Palm Wine Drinkard
African Opera: The Palm Wine Drinkard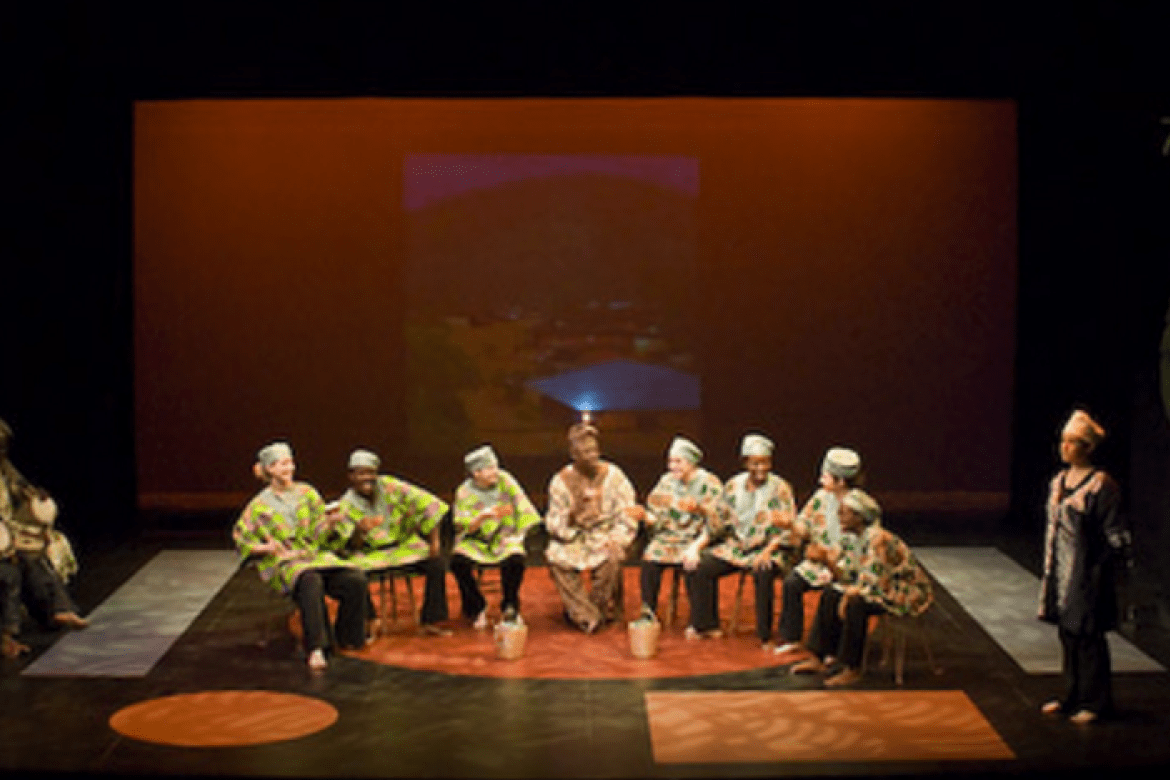 The mystery of a connoisseur of palm wine contends with his palm wine tapster's "accidental death".
Directed by Olabode Omojola, written and composed by Kola Ogunmola
Based on a novel by Amos Tutuola, the story of the Palmwine Drinkard is about a man, Lanke, and his "dead" tapster. In the opening scene, Lanke hosts fellow drinkards (not drunkards!) to a party, sharing riddles and drinking palm wine in liberal proportions. But midway into the party, Lanke runs out of palm wine, and his guests threaten to leave. He quickly summons Alaba, his tapster, to go and tap fresh palm wine. Unfortunately, Alaba falls down and dies while climbing a palm tree. Lanke decides to go to the land of the dead to bring Alaba back. Lanke's journey is, as expected, full of mysterious experiences, encountering malevolent and benevolent spirits, surviving dangerous situations and even falling in love! In the final scene, it turns out that Lanke had been dreaming! He wakes up to see his tapster alive and well. The opera condemns vanity while proclaiming the supremacy of palm wine!