"Off the Air"
"Off the Air"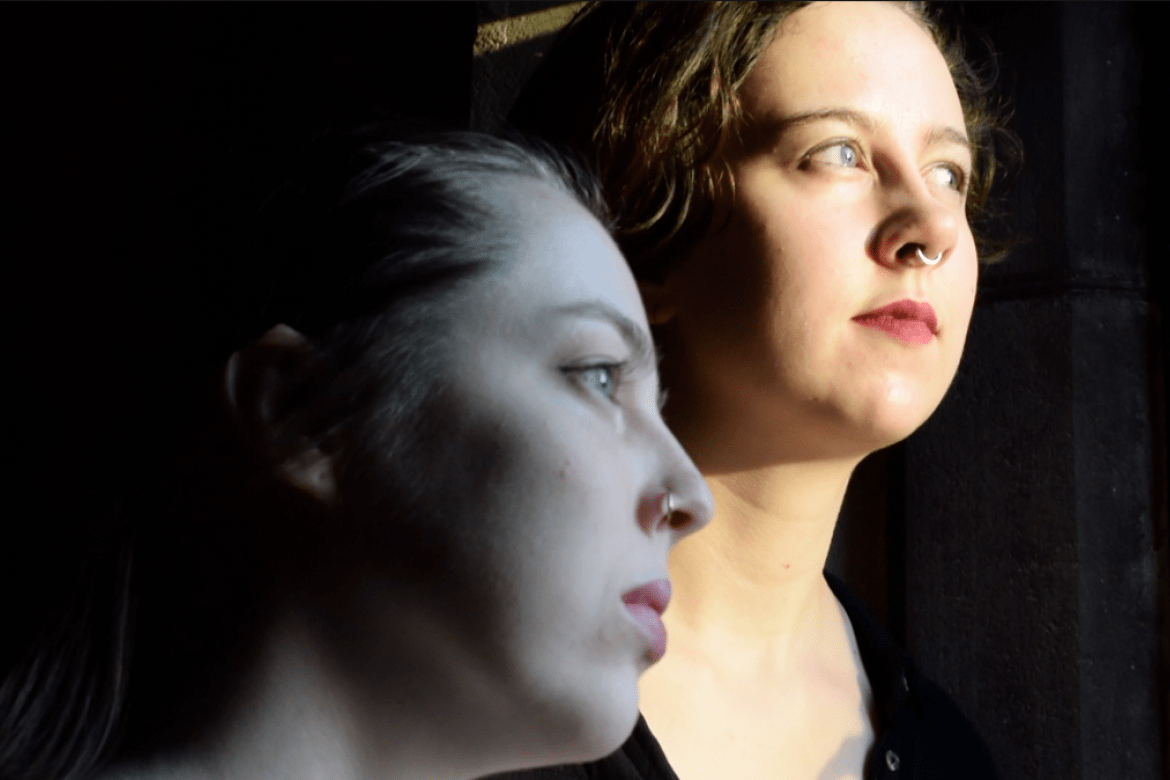 An interdisciplinary project encompassing film and dance.
by Joey Haley '20
Subconscious static radio thought cycles — or rather, the embodiment of an emotionally active state of mind — are conceptualized in a mixed-media piece through visual and sonic elements. The video creates a distorted mirror image of the dance in which these two dimensions simultaneously amplify and agitate each other with regard to meaning and structure. The dance portion itself is five minutes, but the separate and complete video portion is longer and can stand on its own as an avant-garde short film, as well as continuing the narrative of the choreography.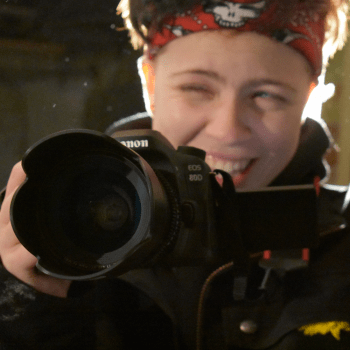 Joey Haley '20
Major/minor: film major and dance minor
Joey Haley is a trans genderfluid film and dance creative who is 21-year-old from New Hampshire and Fortaleza, Brazil. They currently attend Mount Holyoke College and are studying for their bachelor's degree in film and dance. In both disciplines, their work focuses on redefining and reconstructing the mediums. Since 6th grade, they've been dedicated to these forms of expressing themselves and strive to showcase deeper societal intentions via film, dance and sound. As a self-taught urban and street dancer at 10 years old, they found a community of Brazillian street dancers that fine-tuned their style in pop, lock and flow.
Once arriving at Mount Holyoke College, he has been expanding and growing his dance praxis through performing for faculty and student choreographers. He's worked with choreographers such as Candice Salyers, Barbie Diewald, Shakia Johnson and Paul Matteson. He's also studied with J9 and Yanis Marshall at the Broadway Dance Center in New York City. He studied abroad in Prague for a semester at Charles University and Film and TV School of the Academy of Performing Arts in Prague. Joey has performed at Mount Holyoke's Fall Faculty Dance Concert and Mount Holyoke's senior and student dance concerts.
Joey showcased his first choreographed piece in April 2018 at Affinity, Mount Holyoke's student dance concert, with "Off the Air," an interdisciplinary project encompassing both film and dance. "Off the Air" won the Best of Mount Holyoke College award in the Five College Student Film & Video Festival in 2019, which led to a show in the Massachusetts Multicultural Film Festival (2019). Joey most recently worked on an indie feature movie, "Jack London's Martin Eden," directed by Jay Craven, on Nantucket Island. He worked as a swing between grip, electric and second camera assistant.

This project funded in part by MHC Arts+Technology Microgrants