Announcing the 2018 Common Read
Announcing the 2018 Common Read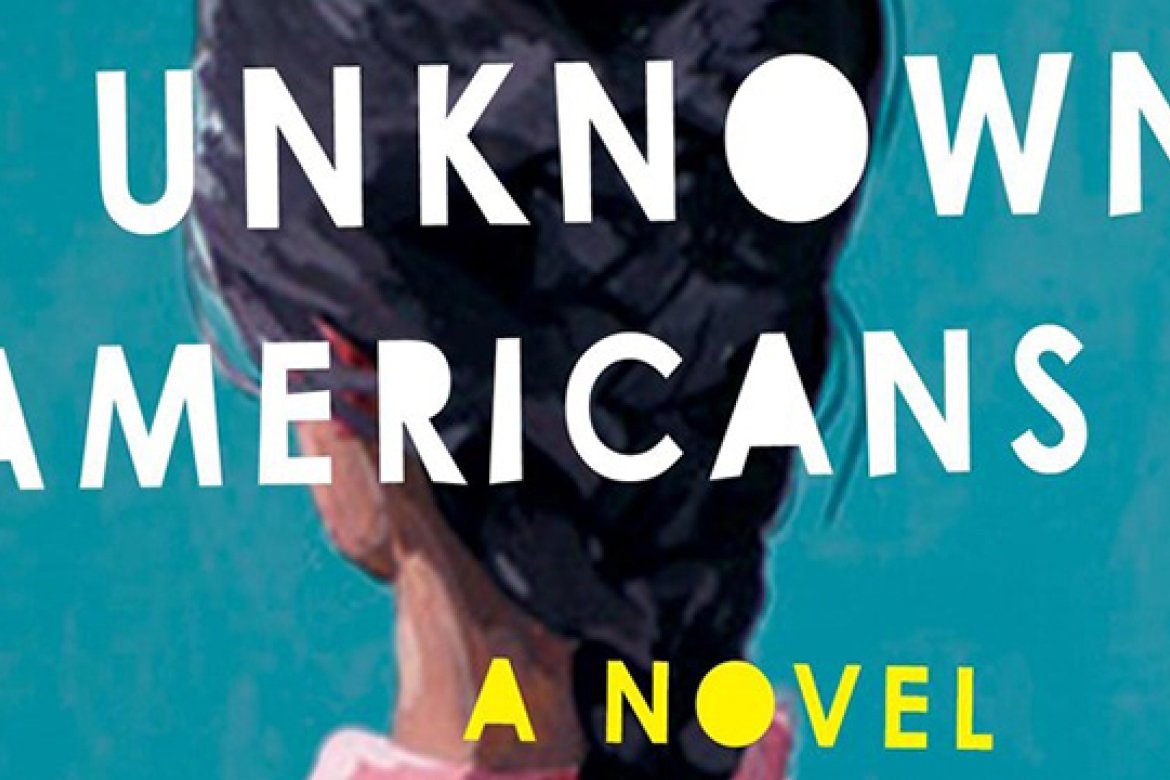 Mount Holyoke's 2018 Common Read is "The Book of Unknown Americans" by Cristina Henríquez.
Mount Holyoke College has chosen "The Book of Unknown Americans" by Cristina Henríquez as the 2018 Common Read. The award-winning novel uses first-person reminiscences drawn from an array of characters from Latin America to examine the immigrant experience in the United States. 
"The choice of the annual Common Read text is such an important tone-setting moment for us as a community, and it helps us collectively frame discussions for the upcoming academic year," said Marcella Runell Hall, vice president for student life and dean of students. "The narrative and themes of this book are very important to our community. The committee has made an incredible choice and I look forward to the discussions." 
"The Book of Unknown Americans" was named a New York Times and Washington Post notable book, a National Public Radio Great Read, and The Daily Beast's Novel of the Year, among other kudos. The Los Angeles Review of Books called it "as disturbing as it is beautiful, a testament to the mixed blessings our country offers immigrants, who struggle against bigotry and economic hardship while maintaining just enough hope to keep striving for something." 
While the entire College community is invited to participate in the Common Read, it is of particular significance for incoming students, who will begin to explore it during Orientation. These discussions are the first intellectual dialogue based on a shared text that new students have at Mount Holyoke, as they start to learn how to express themselves in a safe space while building community. They will continue the discussion into their fall classes and throughout the year. 
As the capstone event of the upcoming fall Orientation, Henríquez will give a talk about her book on Tuesday, Sept. 4, at 7 pm. The reading will be held in Chapin Auditorium and the College community is invited. Copies of the book will be available for sale. 
Henríquez is an American author whose father emigrated from Panama in 1971 to attend college. Born in Delaware, she attended school in the United States and spent summers in Panama. She is a 1999 graduate of Northwestern University, where she majored in English, and received a master's in fine arts from the Iowa Writers' Workshop. She is the author of a collection of short stories, "Come Together, Fall Apart," and one other novel, "The World in Half." Her fiction has also appeared in literary magazines, including The New Yorker. 
Now in its 18th year, the Common Read is typically chosen by a committee made up of students, faculty, staff, deans and the owner of the Odyssey Bookshop in South Hadley. This year, the committee invited the College community to participate in the selection through a survey that asked about both specific titles and general topics and themes that the selection should delve into. 
Safa Jawad '21, a student member of the selection committee and vice president of the 2021 class board, says she expects "The Book of Unknown Americans" to resonate with students. 
"This book will speak to the diverse population of students of different races, socioeconomic backgrounds and identity, topics that we hope will bring our community together," Jawad said. "Mount Holyoke students recognize that a college education is a privilege and not readily accessible to everyone, and I believe the book will teach us not to take our academic opportunities for granted." 
The Common Read often addresses provocative questions of identity, morality and ethics without providing easy answers, said Elizabeth Markovits, who directs the First-year Seminar program, where many new students will also encounter the book. Past selections have included "Citizen: An American Lyric," "Orange is the New Black," "Nickel and Dimed: On (Not) Getting By in America," "Americanah" and "The Brief Wondrous Life of Oscar Wao."
"Each year, the Common Read gives us a chance to come together and think about what it means to belong to this community," said Markovits, who is also an associate professor of politics. "'The Book of Unknown Americans' is so well suited to exactly this kind of hard work, and now more than ever. As we think about the American dream, about loss and disappointment, and about belonging and identity, Henríquez's novel will serve as a guide and provocation for our community." 
Prospective and current students, faculty, staff and alumnae are invited to participate. Copies of "The Book of Unknown Americans" are available to the Mount Holyoke College community, including incoming students, for a 20-percent discount when ordered from the Odyssey Bookshop. 
Join the discussion. Learn more.