Announcing the twentieth president of Mount Holyoke College
Announcing the twentieth president of Mount Holyoke College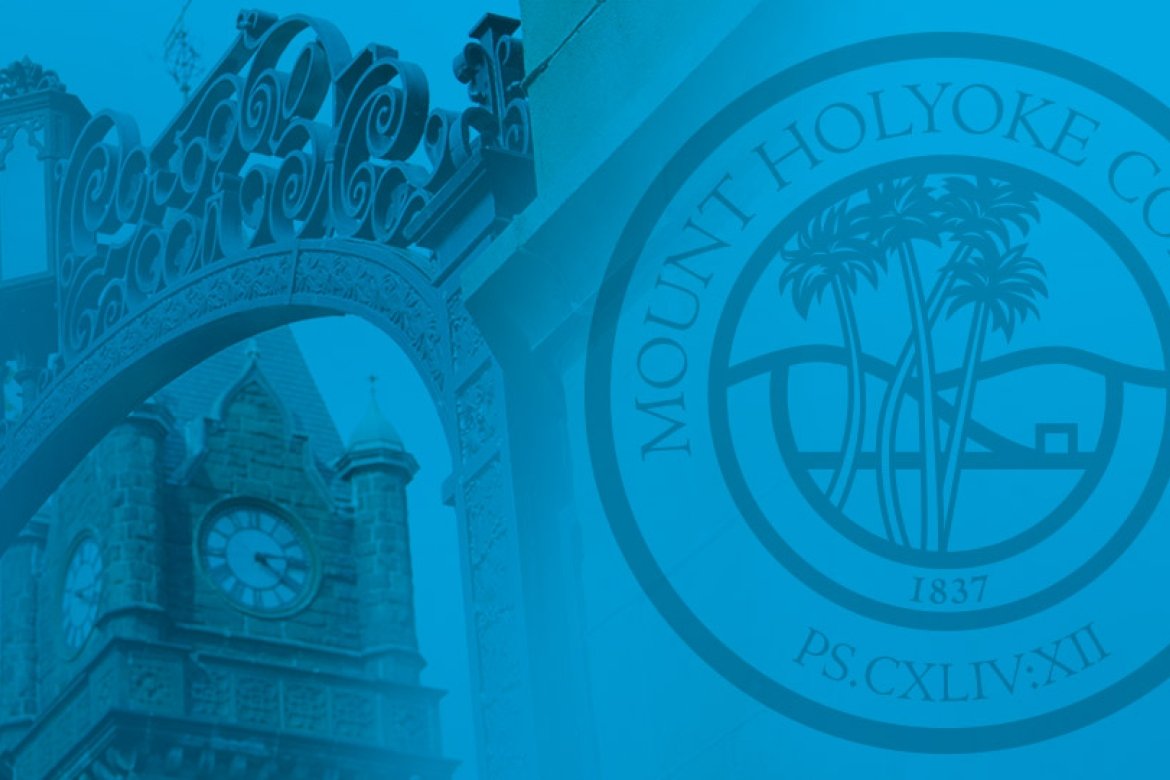 Board Chair Karena V. Strella '90 announces the results of the presidential search.
Dear members of the Mount Holyoke College community,
On behalf of the Mount Holyoke College Board of Trustees, I am honored to announce the appointment of Danielle Ren Holley as our twentieth president, beginning July 1, 2023. A scholar of education law and civil rights, Holley is currently professor of law and dean at Howard University. The College bells rang in celebration of the announcement this morning, and members of the campus community are invited to welcome President-elect Holley today in person at 1:15 pm ET in the Great Room at Blanchard Hall. Our extended community can join by viewing the livestream. We understand that some members of our campus community may not be able to attend due to their schedules; a recording of the livestream will be forthcoming.
When we began the presidential search, the Mount Holyoke community — through a series of listening sessions, online surveys and individual conversations — shared its aspirations for our next leader. You asked that we identify a president with a fresh and forward-looking vision who can guide the College in charting a clear path forward. Our community sought an experienced leader to work with our world-class faculty and academic leaders to guide renewal of the academic program; elevate the College's profile and visibility; advance our commitment to diversity, equity and inclusion; fortify the student experience; nurture a campus-wide culture of trust, clarity and transparency; and expand the College's financial resources.
We understood the assignment. President-elect Holley is the leader you told us Mount Holyoke needs. Trained as a scholar of the law, she is widely recognized for her broad intellectual interests and curiosity, as well as for her rigorous advancement of racial and social justice in the legal field and beyond. She has a proven track record of cultivating shared purpose, leading change with courage and empathy and taking strategic action to address the needs and aspirations of the communities she leads. Holley understands the College's storied history while being deeply committed to all our College can become — particularly as we continue our work together to create and maintain a culture of belonging that advances the dignity of all who pass through our beloved gates. She is the first Black woman in the 186-year history of our College to be appointed permanent president and the fourth Black woman in history to lead one of the original Seven Sisters Colleges. Seven of the top 50 liberal arts colleges according to the U.S. News & World Report are currently led by Black women.
Holley has served as dean and professor of law at Howard since 2014 and holds a bachelor's degree from Yale University and a juris doctorate degree from Harvard Law School. I am pleased to share the press release announcing President-elect Holley's appointment and invite you to to learn more about her career and accomplishments.
The board's unanimous decision is the culmination of a thoughtful, thorough and inclusive search process that was conducted over the past 11 months. A combination of Mount Holyoke's identity as a women's college that is gender diverse, the strength of the academic program and the community conveyed in the position profile ultimately attracted a highly competitive and broadly diverse candidate pool. We owe our deepest gratitude to the Presidential Search Committee for its incredible efforts to bring the search to a successful conclusion.
While President-elect Holley finishes her term at Howard and prepares to move to South Hadley, Beverly Daniel Tatum will continue her steadfast leadership as interim president. Thanks to Dr. Tatum's extraordinary skills and expertise, the College is well positioned for President-elect Holley to assume office this summer, and there will be opportunities to thank Interim President Tatum before she returns to her home in Atlanta.
Those who wish to welcome President-elect Holley may do so using this form. Whether you join today's welcome event in person or virtually, I look forward to celebrating this momentous occasion together!
With much appreciation,
Karena V. Strella '90
Chair, Board of Trustees