Chastity Bowick: Transgender Awareness Month
Chastity Bowick: Transgender Awareness Month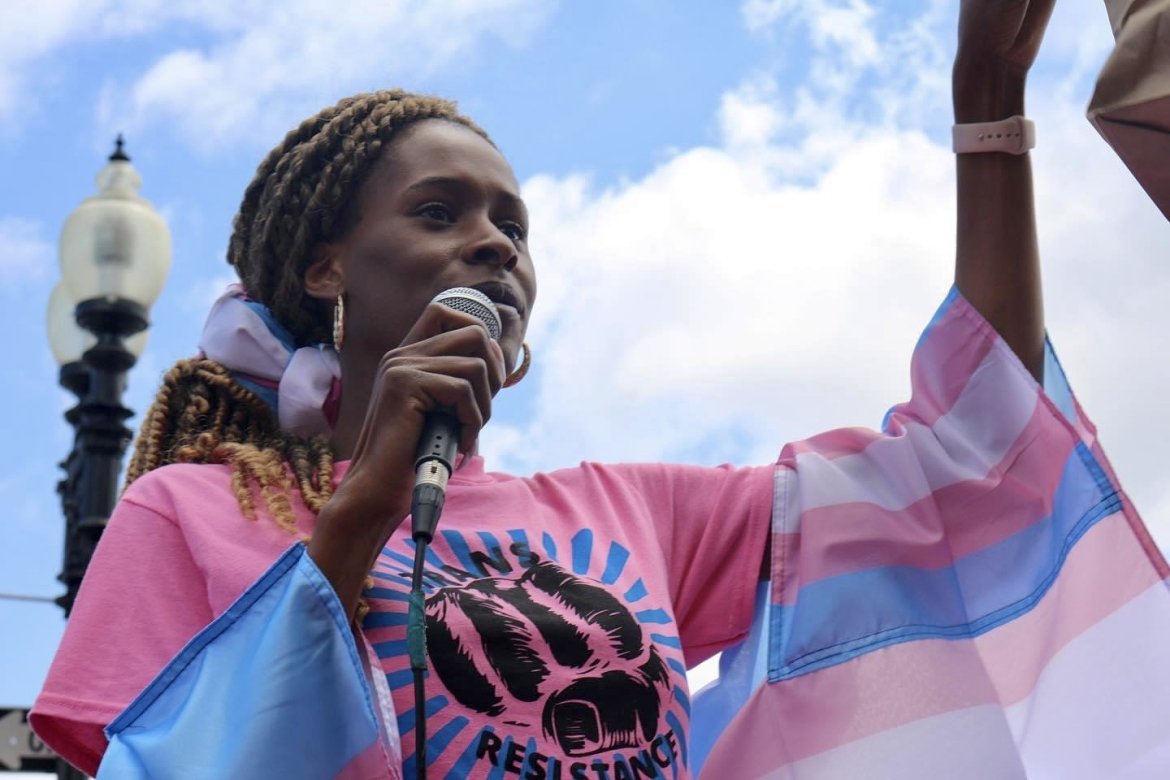 Mount Holyoke's Office of Diversity, Equity and Inclusion invited Transgender Emergency Fund Executive Director Chastity Bowick to speak in honor of Transgender Awareness Month.
In honor of Transgender Awareness Month and Transgender Day of Remembrance, Mount Hoyloke's Office of Diversity, Equity and Inclusion hosted Chastity Bowick, executive director of the Transgender Emergency Fund of Massachusetts, an organization that provides resources and help for low-income and homeless transgender people in Massachusetts.
The need for such assistance is critical, she said. This year, which saw the eleventh Transgender Day of Remembrance, has been the deadliest ever for the community. As of November, there were 47 killings of transgender and gender nonconforming individuals on record, according to the Human Rights Campaign, which has tracked the number of killings since 2013.
"I feel as though I am living on borrowed time," Bowick said. "Many of my sisters didn't make it past 35."
Bowick shared her personal story, one that is all too familiar for marginalized groups. She bided her time and waited until she graduated high school to reveal her authentic identity to the world, but the relief of being her true self soon curdled as she faced the challenges of living as a transwoman. Abusive relationships and bullying by bosses stripped her of her dignity, safety and security. She lost her job and home, and eventually, hope.
It was then that the Transgender Emergency Fund helped her to her feet.
"They paid for a room for me for three months. All I had to do was go to my doctor appointments, get a job, get a therapist and stay sober," she said. "Without them I would not be here today."
Recognizing the power and necessity of having community support and resources, she began volunteering with the organization that had kept her alive.
"I decided I want to be a resource for my community," she said. Since that time, the Transgender Emergency Fund has been able to expand its services and operations, providing food, housing, transportation and employment assistance.
But the work of the Transgender Emergency Fund is only a small sliver of what the transgender community needs.
"It's not enough," she said. "Trans people still face immeasurable violence and discrimination. We are facing challenges to identification, obstacles to resources. We are berated, harassed, attacked and belittled."
For those who wish to help the transgender community, Bowick shared how to be a good ally.
"Being an ally is more than stating, 'I know a trans person,'" she said. "An ally is someone who is there for me when I am not there. They are calling out politicians, they are educating friends and family. If you don't, you are part of the systematic oppression that has been facing us for years and years."