Common Read: Between the World and Me.
Common Read: Between the World and Me.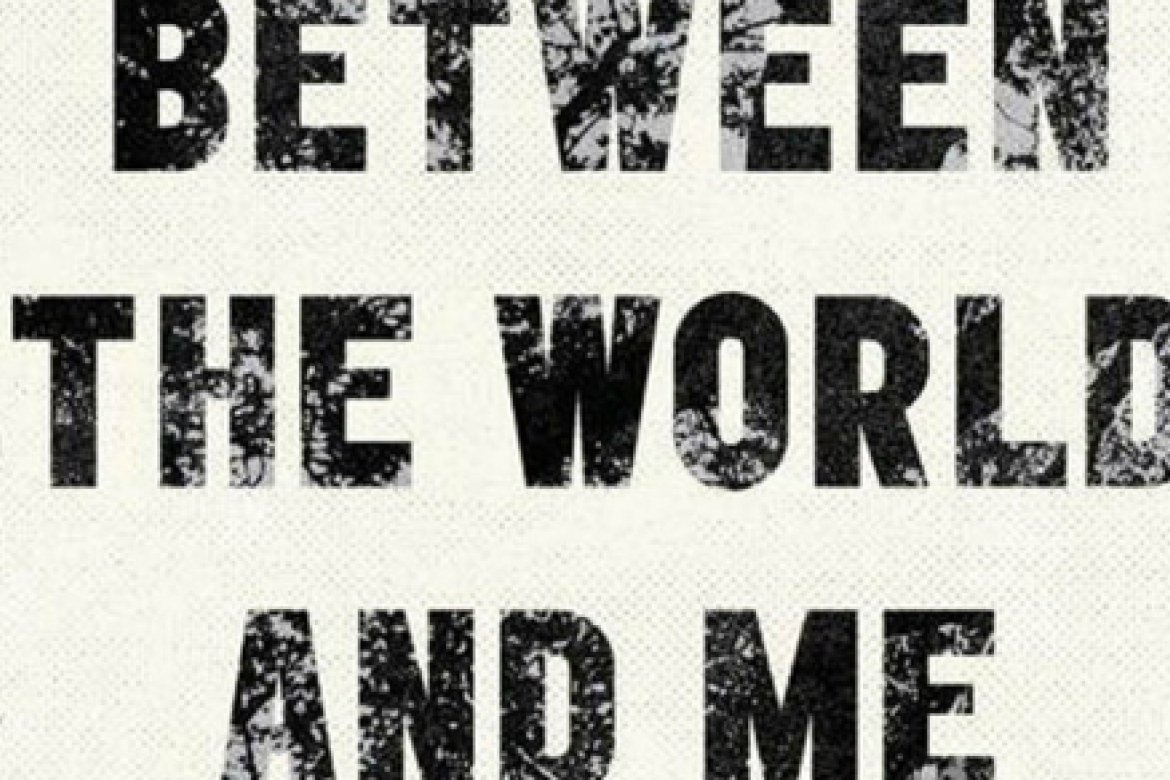 Between the World and Me by Ta-Nehisi Coates has been selected as the 2016 Common Read at Mount Holyoke College.
By Sasha Nyary
Mount Holyoke College has selected Between the World and Me by Ta-Nehisi Coates as the 2016 Common Read.
Between the World and Me is written as a letter by Coates to his 15-year-old son about racial injustice, white supremacy, and the reality of being black in the United States.
The Common Read, which began in 2000 as an orientation opportunity for first-year students, is open to the entire College community, including prospective and current students, faculty, staff, and alumnae.
This year's choice is particularly timely, said Leah Glasser, dean of studies and lecturer in English, who is a member of the Common Read selection committee. The committee is made up of students, faculty, staff, deans, and the owner of the Odyssey Bookshop.
"We have an incredibly diverse community at Mount Holyoke, and an ongoing commitment to diversity," Glasser said. "It is important to develop the capacity to discuss the complexities of living in a society where racial injustice is still so prevalent. This book encourages us to be willing to raise questions for which there may not be clear or easy answers."
Between the World and Me was inspired by James Baldwin's The Fire Next Time, which was written in part to his 15-year-old nephew and first published in 1963. Coates's book received numerous accolades and awards when it was published in 2015, including the National Book Award. Coates, who is a staff writer at The Atlantic, writes frequently about the black experience and was awarded a MacArthur Foundation Fellowship, known as a "genius" grant, in 2015.
Olivia Lucas '18, who has been on the Common Read selection committee for two years, said she is excited about the choice.
"The book will undoubtedly spark a lively and timely discussion about questions of race, justice, equality, and social progress in America," said Lucas, an international relations major who is pursuing a Nexus in law, public policy, and human rights. "Coates's book will challenge students of Mount Holyoke's incoming class to wrestle with and better understand some of the stark realities facing communities of color that they may not have encountered in their own lives. Such an understanding of these realities can promote cross-cultural solidarity and alliances within our student body."
Common Read programming, including panels and discussions, will begin during Orientation and continue throughout the year, said Kate Wasserman, associate director of new student Orientation and special assistant to the dean of the college.
"The Orientation discussions are the first intellectual dialogue based on a shared text that new students will have at Mount Holyoke," Wasserman said. "They engage in challenging discourse and start to learn how to express themselves in a safe space. In doing so, they begin to build community."
The discussions with faculty can give students a glimpse of the rich multidisciplinary curriculum available at Mount Holyoke as they hear a range of faculty responses to a single text, Glasser said.
"Students get a taste of the intellectual life they are about to enter and share," she said. "They engage in the critical thinking that will become a central part of their college experience for the next four years. And lively discussions also demonstrate the power of good writing."
Other programming includes welcoming guest speakers to campus throughout the year to reflect on the questions and ideas raised by Between the World and Me, said Marcella Hall, dean of students, who is also a member of the selection committee.
"Our hope is that this book will create opportunities for dialogue in and out of the classroom related to the book's themes," she said. "We encourage returning students, alumnae, community members, faculty, and staff to participate by reading the book along with the new students."
Common Read choices often address provocative questions of identity, morality, and ethics without providing easy answers. Past selections include Orange Is the New Black; Nickel and Dimed: On (Not) Getting By in America; Americanah; Half the Sky: Turning Oppression into Opportunity for Women Worldwide; and The Brief Wondrous Life of Oscar Wao.
Copies of Between the World and Me are available to the Mount Holyoke College community, including incoming first-year students, for a 20 percent discount when ordered from the Odyssey Bookshop.
Join the conversation. Learn more.