Conversation as catalyst — a conference
Conversation as catalyst — a conference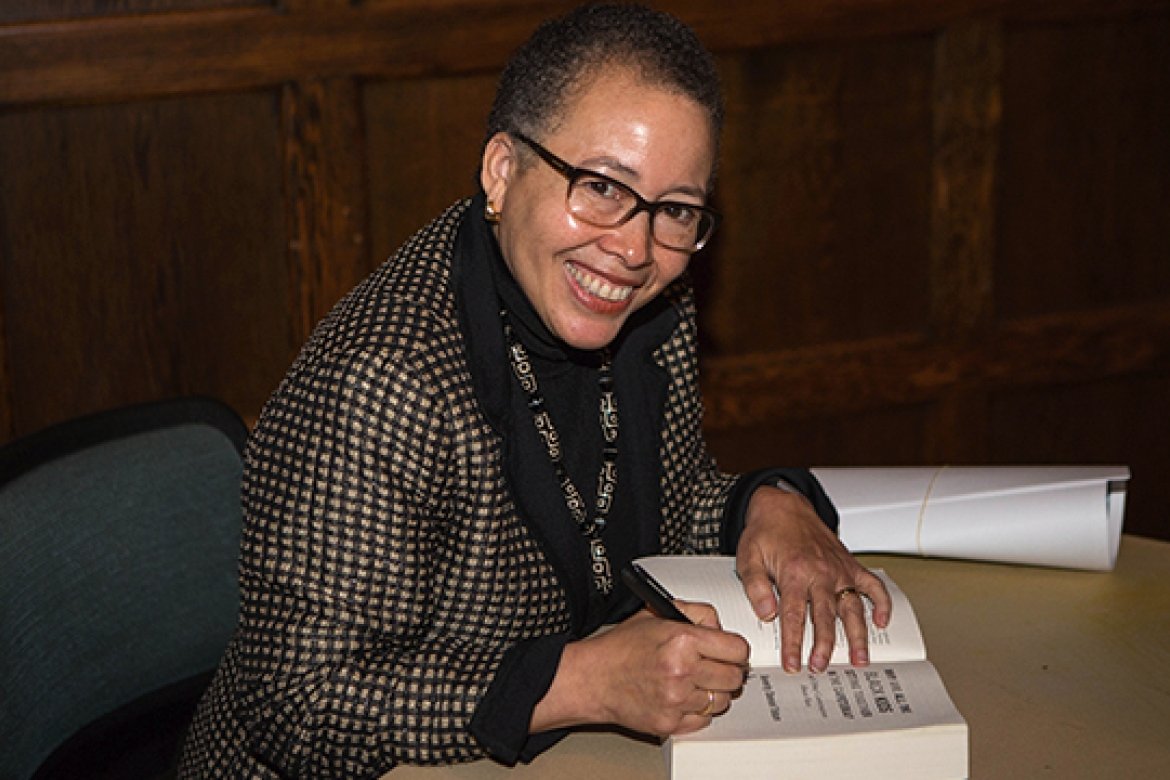 Mount Holyoke is co-sponsoring the 2019 Intergroup Dialogue Conference, drawing together experts with a shared passion for collaborative communication.
By Emily Malloy
On Saturday, June 8, at 7 p.m., Beverly Daniel Tatum, an internationally recognized authority of race and education and the bestselling author of "Why are All the Black Kids Sitting Together in the Cafeteria? And Other Conversations About Race," takes the stage at Hooker Auditorium in Clapp Laboratory. She will be in conversation with Ximena Zúñiga, professor of social justice education at the University of Massachusetts Amherst.
The talk, which is free and open to the public, is part of the three-day 2019 Intergroup Dialogue Conference. Held June 7–9 at the University of Massachusetts Amherst, the conference is co-sponsored by the members of the Five College Consortium — Mount Holyoke, Amherst, Hampshire and Smith colleges and UMass Amherst. Participants include students, scholars, practitioners, educators, artists and community activists.
Attendees are drawn from across the country by their shared passion for and expertise in intergroup dialogue. This collaborative communication method is a facilitated, face-to-face encounter that strives to create new levels of understanding, relating and action between two or more social identity groups that have a history of conflict or potential conflict, according to conference co-chair Zúñiga. It stands in marked contrast to a debate, where the focus is on winning and invalidating the points of others, and to a discussion, where ideas are shared persuasively and guided toward preset goals.
"Diversity and civility are important on every campus," said Tatum, a former Mount Holyoke professor, dean and acting president of the College, as well as president emerita of Spelman College. "But college students don't always know how to talk about issues that are painful or may make them angry — and sometimes both students and instructors need to know more about the context and history of potentially controversial and emotional topics."
The act of talking to people from different backgrounds — racial, religious, socioeconomic, sexual or national, for example — can be a catalyst for heightening one's sense of personal and social responsibility. With expert guidance, this intergroup dialogue exchange can broaden perspectives, spark collaboration and foster solidarity. It can also help colleges and communities advance diversity and inclusion efforts.
"It is my hope that by coming together at this historical juncture, marked by increased polarization and violence, we will not only share experiences and knowledge about the practice of intergroup dialogue, but also ask questions," said Zúñiga. "Doing so can help us reimagine new possibilities to sustain the work and ourselves."
A key complement to social justice education, advocacy and organization, intergroup dialogue is designed to help participants grow in empathy and motivation to bridge difference, qualities that can propel collective efforts to create change. The approach is widely used in educational and community settings to address such issues as racism, sexism, classism and transgender oppression.
"I am so grateful and honored that we are able to make this work as a Five College collaboration," said Marcella Runell Hall, vice president for student life and dean of students at Mount Holyoke College. "Having the opportunity to co-chair this conference with Ximena Zúñiga, my former professor, is really full circle for me. After I studied with her at UMass Amherst, I co-created an intergroup dialogue program at New York University, which is now more than 10 years old. More recently, I've worked under the leadership of my colleagues Molly Keehn and Latrina Denson to reestablish intergroup dialogue at Mount Holyoke."
The theme of the biennial conference, first organized in 2015 by Skidmore College Intergroups Relations Program, is Pedagogy of Possibilities. Through a robust lineup of workshops and sessions, participants will learn, reflect and grow with one another — and work toward ways to refine the intergroup dialogue model. They will share knowledge, skills, practices and stories of successes and shortcomings. The conference offerings are appropriate for all practitioners and scholars of intergroup dialogue, from beginner through advanced.
The conference concludes on Sunday with a session led by co-chairs Runell Hall and Zúñiga entitled "Where do we go from here?"
"Given the high interest in the conference, I certainly hope that our Five College collaboration will continue to support and extend the practice locally and regionally," said Zúñiga. "We have the capacity in the Five Colleges — undergraduate and graduate students, staff and faculty — to make this happen."