"Enrichment experiences really give students depth of skills"
"Enrichment experiences really give students depth of skills"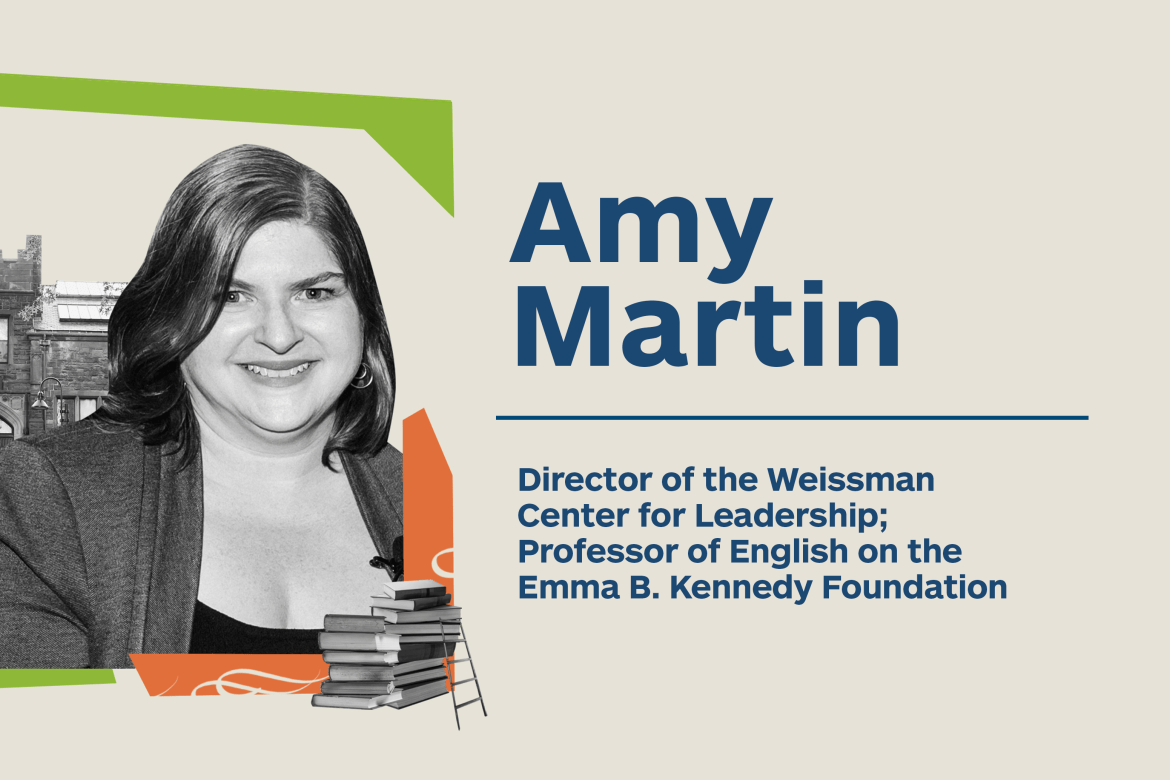 "Scholarly engagement really enriches the academic mission of the College and that translates into opportunities for students and faculty. It allows me to think about the different aspects of what I do as an educator and scholar in a synthesized way."
How would first-year students, without ever having lived or studied on the Mount Holyoke College campus, receive a truly Mount Holyoke experience during their pandemic-imposed far-flung first year of studies?
Amy Martin got to witness that firsthand, teaching a first-year English seminar, Gender and Nation in Irish Poetry, in fall 2020. Martin spent the summer preceding the course redesigning it from the ground up. Her 15 first-year students embraced the new challenge of remote learning with grace and agility.
"Under very challenging circumstances, they really formed a community with each other," Martin says. "They had chats going during class, and a Discord channel and Facebook group that they developed on their own. They found ways to get each other through it. It was a genuine Mount Holyoke experience in that way."
"As hard and as tiring and as scary at times that this year was, it was genuinely inspiring. … I was completely blown away by the way our students showed up and did the work, never having set foot on the Mount Holyoke campus."
The group made Martin promise that they would convene in person at the College Library for a poetry reading on their return to campus one year later. It's that kind of academic rigor and persistence that has inspired Martin over the years as she has grown as a scholar and leader, evolving and expanding the English department offerings and the breadth and depth of the Weissman Center for Leadership's programs.
"Mount Holyoke really lives up to its reputation as a research liberal arts college," Martin says. "Scholarly engagement really enriches the academic mission of the College and that translates into opportunities for students and faculty. It allows me to think about the different aspects of what I do as an educator and scholar in a synthesized way."
Across and beyond campus, Martin cites the many ways donor support enhances the College's offerings and helps it thrive. From event series at the Weissman Center to research travel funds for students to the MHC Semester in D.C., philanthropy has made the difference.
"These enrichment experiences really give students the depth of skills that make liberal arts students from Mount Holyoke excellent candidates for graduate schools and all future possibilities," Martin says.