Karaoke, virtual reality and immersive games
Karaoke, virtual reality and immersive games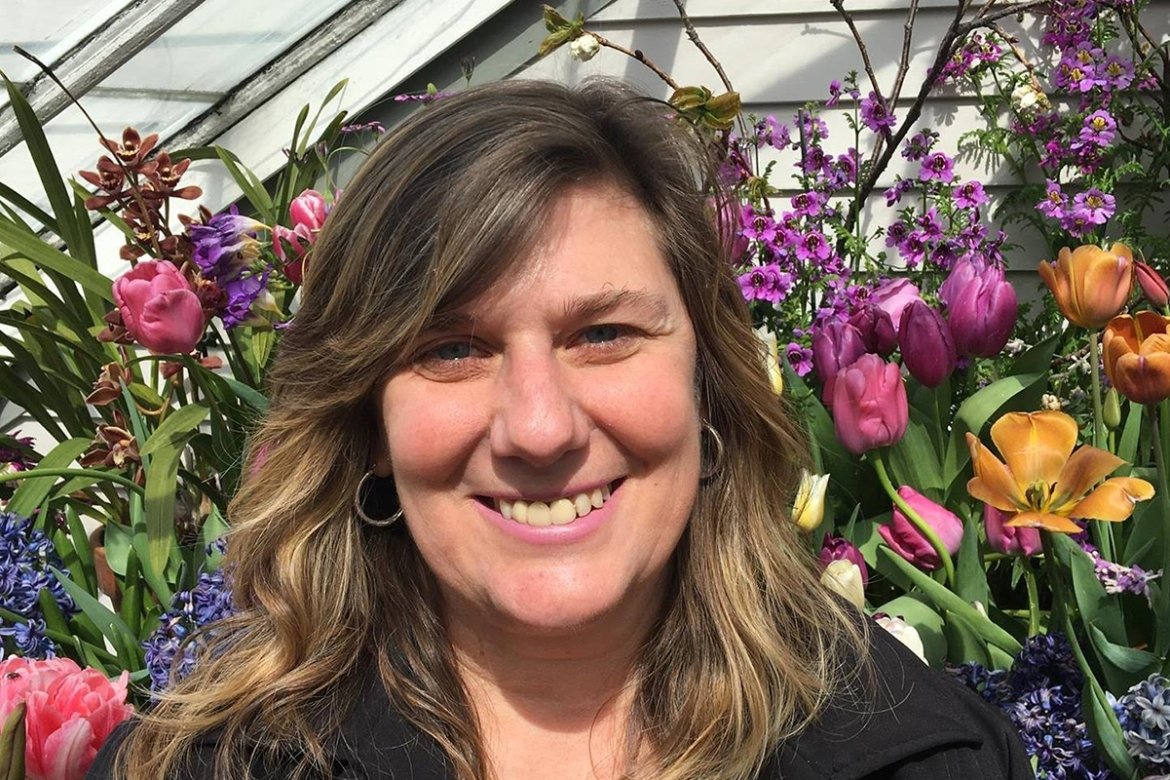 Jean Janecki and the Language & Culture Commons offer a welcoming space and the latest technology to help Mount Holyoke students learn languages and more.
Before studying abroad in Rome, Italy, Victoria Guerra '19 regularly visited Mount Holyoke College's Language & Culture Commons. There she worked to become bilingual by repeatedly writing Italian verb conjugations on a whiteboard. Language-learning software also aided in her proficiency.
"As soon as I entered the center, I felt at peace and confident," said Guerra, a computer science major from Miami, Florida. "It was warm and welcoming."
Much of that vibe is attributable to the efforts of Jean Janecki — as is the Language and Culture Common's overall success at building upon Mount Holyoke's nearly 200-year commitment to language instruction. As the coordinator and Library, Information and Technology Services (LITS) liaison since 2014, Janecki pushes the boundaries of language learning within the context of an increasingly interconnected world.
How does someone become a global citizen?
"Whether our students come from inside the United States or outside, we're helping them become global citizens," said Janecki, who holds a doctorate in Spanish literature and has taught at several colleges. "Building knowledgeable and responsible leaders of the world community is an essential part of Mount Holyoke's mission."
The Language and Culture Commons, which students refer to as the LCC, is a big part of that mission. It promotes language learning and builds community among those on campus who study and speak foreign languages. The Language and Culture Commons offers a variety of media and computer equipment, software, books, films and magazines, as well as cultural events. It also promotes other resources to support the process of learning languages and cultures, such as mentors and language Living-Learning Communities in the residence halls.
Mount Holyoke has long been on the forefront of language acquisition: It was the first college in the country to require the study of a foreign language, in 1876, and among the earliest to build a language lab, in the early 1950s. Today's Mount Holyoke students are required to take a semester of language instruction.
Based at the Ciruti Language Center, the Language and Culture Commons offers extensive resources for 10 languages taught at Mount Holyoke, as well as a few others. As a partner in the Five College Consortium, the College is also connected to the Five College Center for the Study of World Languages, which offers less commonly taught language classes. As the only such resource within the Five Colleges, the Language and Culture Commons provides students an unique opportunity to learn and practice their language skills.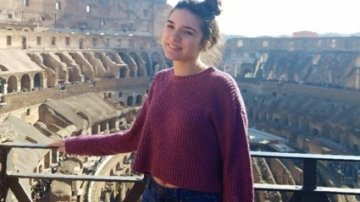 Guerra (pictured) was so taken with her experience at the Language Resource Center that she became one of its 12 student workers. Called consultants, the students help their peers navigate the many types of language-learning software and technologies. They also organize regular cultural events. The most ambitious of them, World Language and Cultural Festival — or Language Fest — is held in November and incorporates games, crafts and multilingual karaoke.
Immersive games and virtual reality
The student workers have a central role in creating programming, under Janecki's guidance, that is both engaging and seizes on available technology.
Breakout EDU is a one such recent addition. In this immersive game, students attempt to open a locked box through language and culture exercises — in some cases they are faced with hieroglyphics and Inca knots. Students also use videos and the internet to unlock the box and win prizes.
As president of the New England Regional Association for Language Learning Technology, Janecki stays abreast of new technology. Her latest project is to incorporate virtual reality headsets, for which she took 360-degree virtual reality video and photography on a recent trip to Spain. She's also planning to make the headsets available for use in Spanish classes — and all classes that might find them useful, especially those that focus on art, language and culture.
"You can have students walk down a street in Italy, or inside a cathedral in France, and actually feel like they're there, as opposed to just looking at a photo on a screen," she said. "We're working to get students engaged at every level."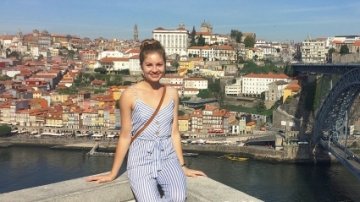 Hannah Rickard '16, an international relations major (pictured), used the Language and Culture Commons to help her become fluent in French. "It was a space to explore languages and cultures beyond the books," she said, noting that as a student, she worked for three semesters as a consultant as well as student supervisor for the center.
"Jean is always looking for the next project that will keep the Language and Culture Commons on the forefront of language opportunities," said Rickard, who now works as a social educator for Caritas Internationalis, a Catholic relief, development and social service organization in Paris, France. "She knew we were prepared and ready to be entrusted with greater responsibilities, and so she expected us to act accordingly. I really admired that she was so well-studied, not only in multiple languages, but also in culture studies in general."
How can a second language help with finding a career?
For the second straight year, Janecki and her team are working with the Career Development Center to host Going Global: Connecting and Exploring Languages for Internships, Work and Beyond. The program, which helps students find internships and jobs abroad, highlights both relevant resources and opportunities for students who aspire to apply foreign language skills in today's professional environments.
Guerra, meanwhile, says her role at the Language and Culture Commons — from the application and interview process to Janecki's ongoing training and guidance — helped her to land a job after graduation as a technology consultant with the software company Paytronix.
"I can honestly say that Jean has helped shape me into the professional I am today," she said.