Leading Women in the Arts: Meredith Monk
Leading Women in the Arts: Meredith Monk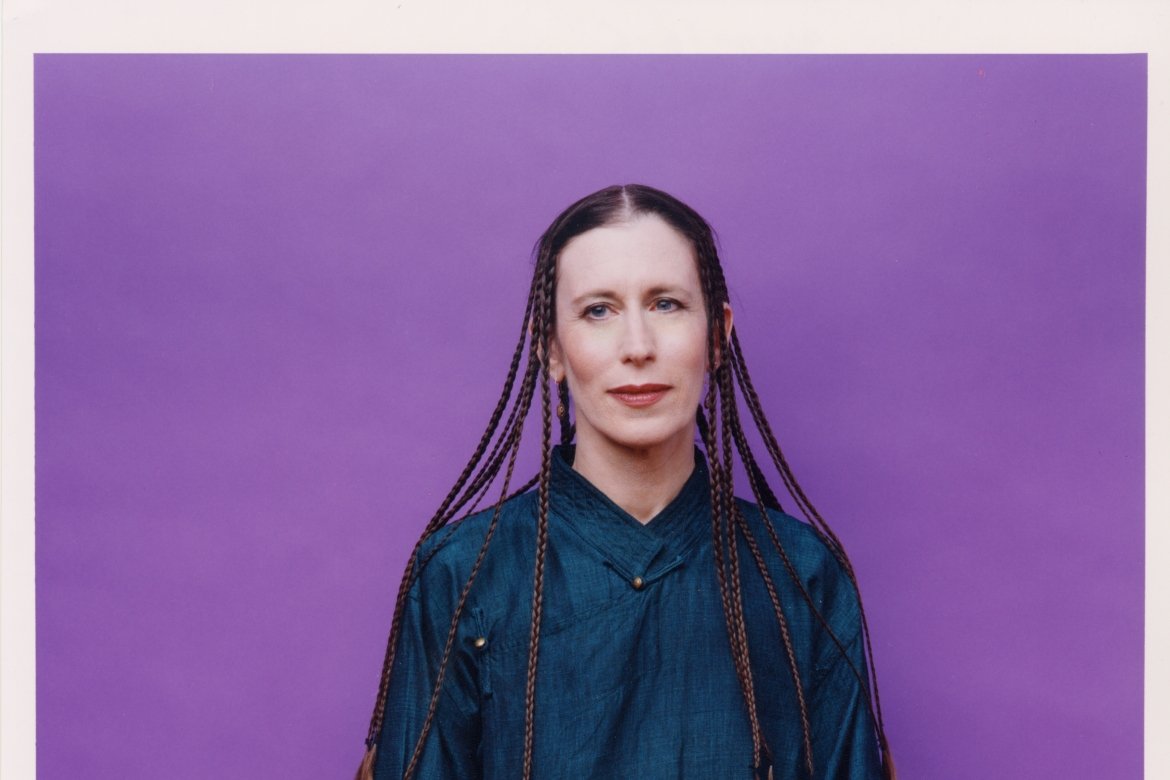 Meredith Monk, hailed as a "magician of the voice" and "one of America's coolest composers," was the 2011 Leading Woman in the Arts guest artist-in-residence at Mount Holyoke College on April 28 and 29, 2011.
Archeology of an Artist
Monk presented "Archeology of an Artist," a public lecture and demonstration of her works and techniques, on Thursday, April 28, at 7:00 pm in Gamble Auditorium, Art Building, at Mount Holyoke College. 
A composer, singer, director/choreographer and creator of new opera, music theater works, films and installations, Monk is a pioneer in what is now called "extended vocal technique" and "interdisciplinary performance."  She creates works that thrive at the intersection of music and movement, image and object, light and sound in an effort to discover and weave together new modes of perception. Her groundbreaking exploration of the voice as an instrument, as an eloquent language in and of itself, expands the boundaries of musical composition, creating landscapes of sound that unearth feelings, energies, and memories for which we have no words. During a career that spans more than 45 years, including a Grammy nomination in 2008 for the CD Impermanence, she has been acclaimed by audiences and critics as a major creative force in the performing arts.
Since graduating Sarah Lawrence College in 1964, Monk has received numerous awards including the prestigious MacArthur "Genius" Award in 1995, two Guggenheim Fellowships, a Brandeis Creative Arts Award, three "Obies" (including an award for Sustained Achievement), two Villager Awards, two "Bessie" awards for Sustained Creative Achievement, the 1986 National Music Theatre Award, the 1992 Dance Magazine Award, and a 2005 ASCAP Concert Music Award. In 2006 she was inducted into the American Academy of Arts and Sciences and named a United States Artists Fellow. In 2010 she was awarded a Letter of Distinction from the American Music Center. Monk holds honorary Doctor of Arts degrees from Bard College, the University of the Arts, The Juilliard School, the San Francisco Art Institute and the Boston Conservatory.
Monk's most recent works include a new music theater piece, Songs of Ascension, that premiered in October 2008 and soon went on an international tour. WEAVE for Two Voices, Chamber Orchestra and Chorus premiered with the St. Louis Symphony Orchestra in March 2010.  In June, 2010, Monk premiered Education of the Girlchild Revisited in Paris. This evening-length work is comprised of Monk's legendary solo from Education of the Girlchild (1972) and Shards, a reconfiguration of music, images, and movement from the Girlchild period (1969-1973).  Her music has also been performed by many notable soloists and groups including Bang on a Can All-Stars, Björk, The Chorus of the San Francisco Symphony, Double Edge, Musica Sacra, and The Pacific Mozart Ensemble, among others. It can also be heard in numerous films, including La Nouvelle Vague by Jean-Luc Godard and The Big Lebowski by Joel and Ethan Coen.