Skylar Hou '22 missed her friends on campus so much she drew them into her photographs.
My name is Skylar Hou and I use she/her or they/them pronouns. I am a sophomore from Beijing, China, majoring in psychology and education and French.
To me, Mount Holyoke has always been more than just a place, it's about the people here and the memories we create together. I was one of about 300 students who stayed on campus this semester during the COVID-19 pandemic.
I missed seeing campus full of my friends and the people that make up the Mount Holyoke community. I began to draw you all into the photos I've taken. I named this series "MoHome Without You."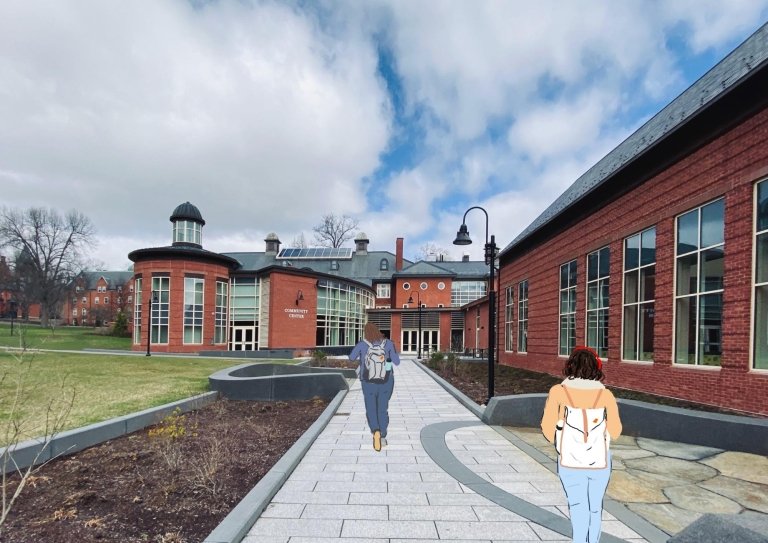 Blanchard Hall and the Dining Commons
Everyone is learning remotely and the Dining Commons are now to-go only. I started to miss those daily routines we had before the pandemic. Blanchard Hall and the Dining Commons were where we go all time. On a busy day, we could stop by the grab-and-go or the pub for snacks. This allows us to see all our friends in one place and enjoy traditions together. It's where we walk in to see the candles and the decorations for Gracious Dinners or try the Deacon Porter's Hat on Founder's Day.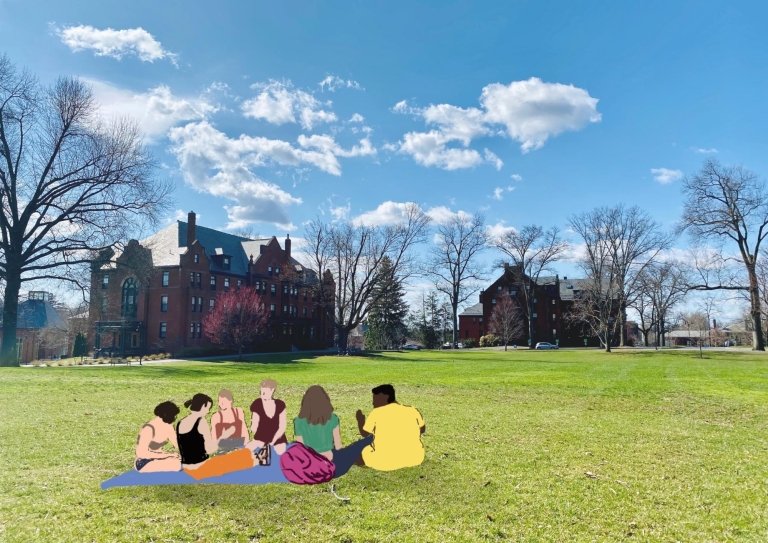 Skinner Green
You know it is the end of New England's long winter when you see students hanging out on Skinner Green, or as we call it, the green. I can't wait for another sunny afternoon where I can hear the music coming from different directions, dodge the Frisbees flying around, and see all the radiant smiles.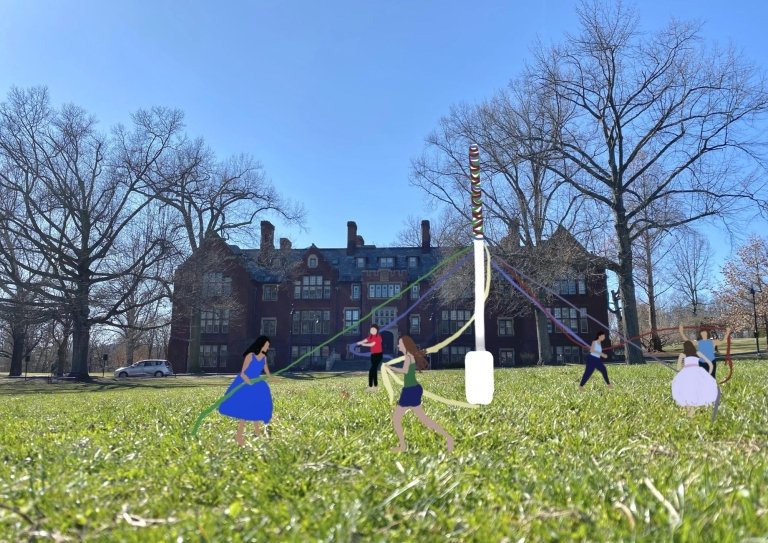 Pangy Day
The event that I looked forward to the most was Pangy Day. It is one of my favorite traditions at Mount Holyoke for many reasons: the picnic, face painting, ice cream (like the College's M&C flavor), and the maypole! Unfortunately, my friend and I are both planning to study abroad next spring so we won't be at Pangy Day until our senior year. Hopefully there will be good weather!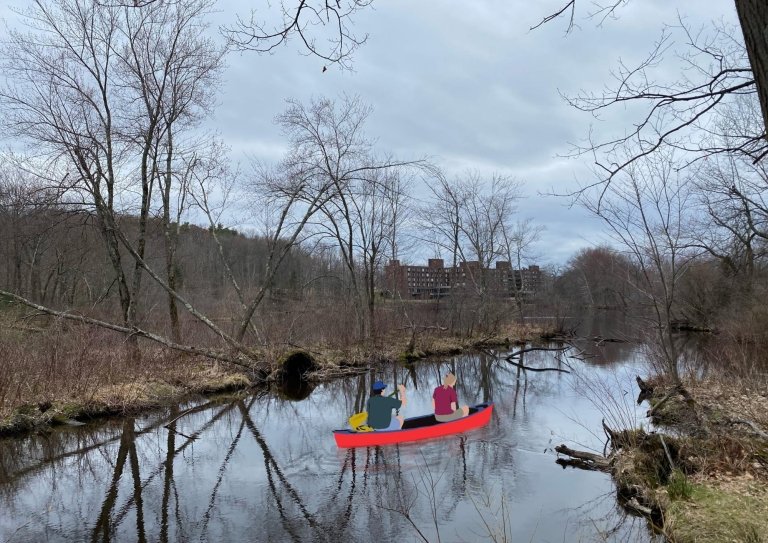 Upper Lake
During my first year, I lived in the outdoor living-learning community in Ham Hall where I could see Upper Lake from my window. I also took a canoeing class on that lake. Upper Lake has always been a special place in my Mount Holyoke experience that I visit all the time. I like running the1-mile trail or visiting the living laboratory behind the boathouse.
My favorite memory was the night the College announced it would be closed for the rest of the semester. I went on a long walk with a group of friends in the rain, we sang and danced to "(I've Had) the Time of My Life" from "Dirty Dancing." We looked at the lights of MacGregor and Ham over Upper Lake where we lived when we first came here, reminiscing about our first half of the journey at Mount Holyoke.
This semester didn't end the way any of us imagined it would back in September, but I am grateful to be here at Mount Holyoke. I am going into the summer with the comfort that wherever I am, and wherever I go in life, I'll always be MoHome as a member of this incredible community.