Mount Holyoke names Chief Investment Officer
Mount Holyoke names Chief Investment Officer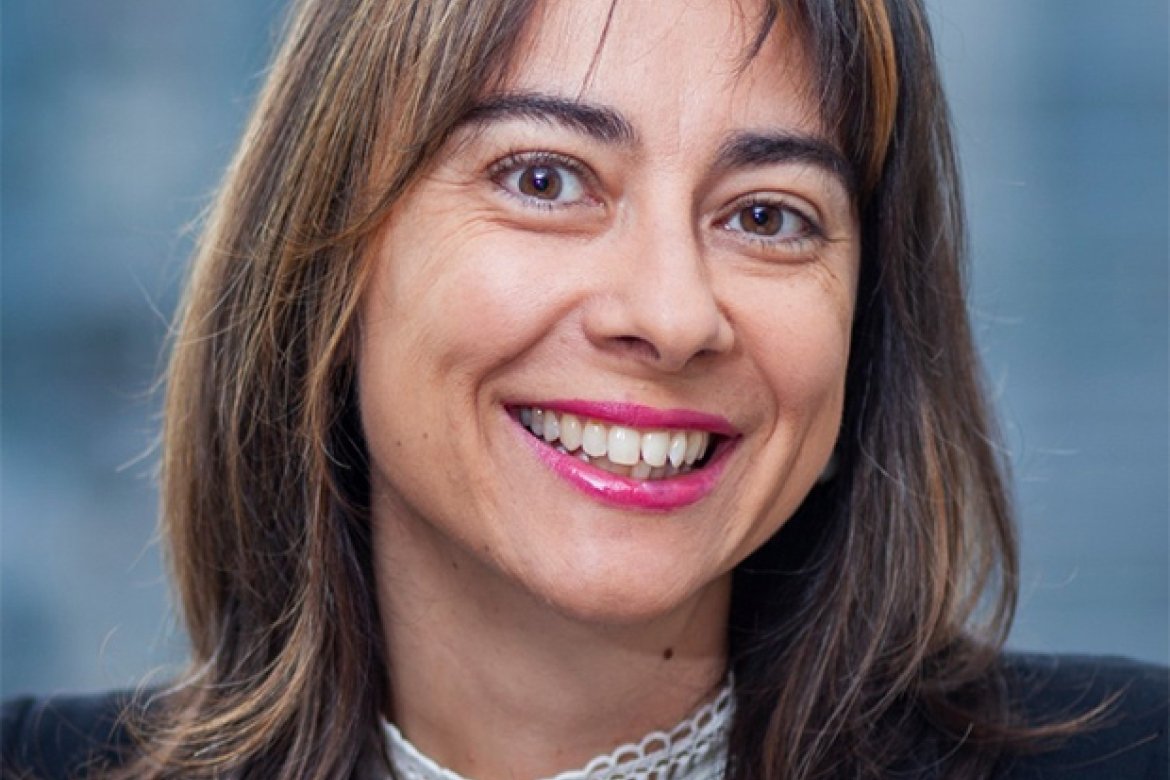 Mount Holyoke has named Ana Yankova '97 its inaugural chief investment officer. She will report to President Sonya Stephens and work with the Trustees.
Mount Holyoke College has named Ana Yankova, alumna of the class of 1997, its inaugural chief investment officer, responsible for the management and oversight of the College's $800 million (as of December 31, 2019) endowment. Yankova joins the College from global investment firm Cambridge Associates. At Mount Holyoke, she will report to President Sonya Stephens and work closely with the College's alumnae-led investment committee of the Board of Trustees. 
"I am honored to have the opportunity to serve an institution that changed the trajectory of my life," Yankova said. "Thirty years ago, Mount Holyoke took a chance on me — a young woman from Communist Bulgaria — by granting me a scholarship. The College gave me a first-rate education that propelled me into a meaningful and rewarding career in endowment management. It is a privilege to be able to serve my alma mater, leveraging over twenty years of experience in the investment industry.
"The endowment is one of the key assets of the college and helps support its mission and key goals of access and equity. I am excited to work with President Stephens and her team towards the important strategic goal of financial sustainability for the College." 
Yankova joined Cambridge Associates in 2005 as an investment director. Since 2017, she has been a partner in the firm, and led the investment process and portfolio oversight for a range of clients, including U.S. and European endowments, foundations and families with assets ranging from $300 million to $20 billion. Before that, Yankova was a senior financial analyst at the Yale University Investments Office, and an associate analyst at the National Economic Research Associates division of Mercer Consulting Group. She graduated from Mount Holyoke College with a bachelor's degree in economics and earned an MBA from the MIT Sloan School of Management.
"I'm delighted by Ana's selection as Mount Holyoke College's inaugural Chief Investment Officer," said Sonya Stephens, president. "The wise investment of gifts to the College has allowed Mount Holyoke to adhere to its unique mission for almost 200 years, and Ana's deep expertise and dedication to the College, as well as this new endowment management model,  will ensure that talented and deserving students continue to benefit from  this distinctive educational experience long into the future."
Mount Holyoke's endowment funds 25 percent of its operating budget. This draw supports initiatives to attract exceptional faculty from across the world and to admit and retain the best and most qualified students regardless of their individual financial circumstances. Currently, 73 percent of Mount Holyoke College's students receive financial aid from the College.
"We are very pleased that our national search for the first CIO of Mount Holyoke College has culminated in hiring Ana. The decision to hire a CIO was a strategic move in recognition that markets have become more complex and competitive," said Louise Wasso '75, chair of the investment committee for the Board of Trustees and Managing Director at Angelo, Gordon & Co. "Having a dedicated, full-time CIO watching over this significant asset of Mount Holyoke College 24/7 is in the best interest of the College generationally." 
Yankova starts at the College in April and her office will be in Boston. Anne Keating of Fraser Keating Associates conducted the CIO search on behalf of the College.