Mountain Day 2019
Mountain Day 2019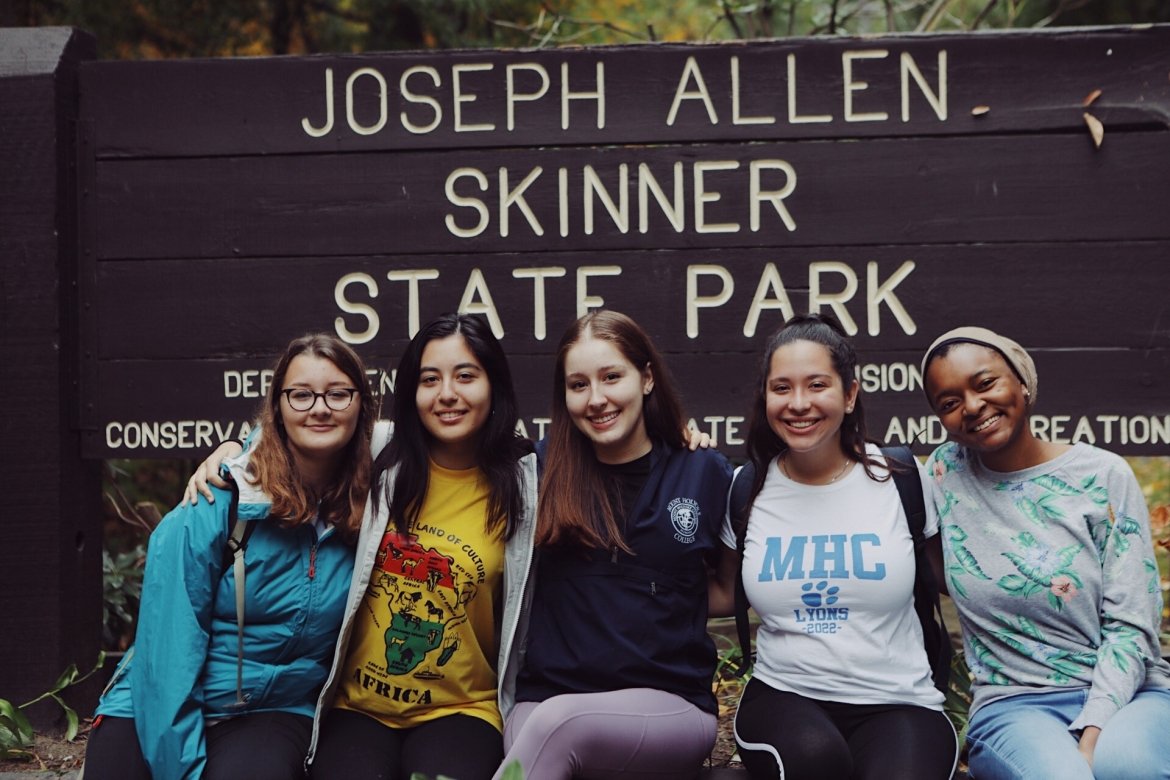 Mount Holyoke College's annual Mountain Day was held on October 1, 2019.
It was a damp autumnal day on the first of October, and Mount Holyoke College celebrated Mountain Day, a venerated tradition stretching back to 1838.
The bell in Mary Lyon Hall rang out multiple times at 7 a.m., signaling to the campus and the 38,000 alumnae around the world that Mountain Day had been declared.
"It was exciting to wake up and hear the bells," said Gaby Barber '23. "And then I woke up my roommates!"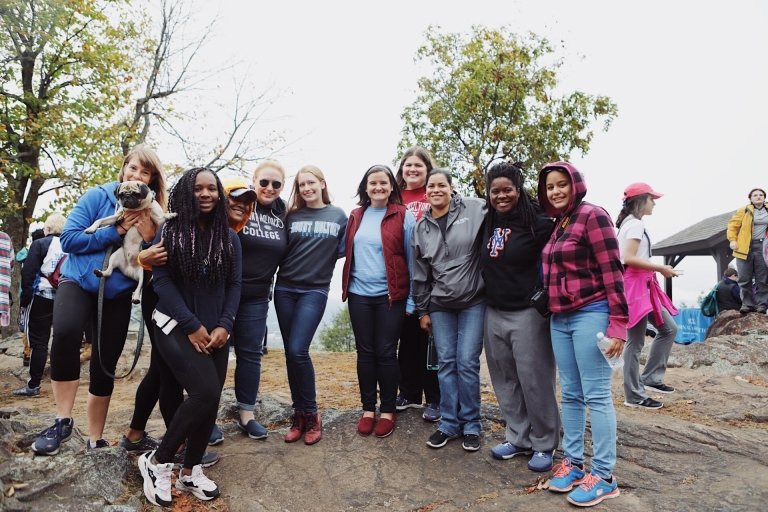 As is traditional on Mountain Day, classes were cancelled and students, faculty, staff and alumnae hiked, jogged or boarded shuttles to the Summit House in Skinner State Park atop Mount Holyoke.
Intrepid and not-so-intrepid hikers were given ice cream and Italian ices, the Alumnae Association handed out temporary tattoos, Archives and Special Collections made buttons of Jorge, the campus goose, and everyone posed for selfies, took group photos and belted out renditions of the "Alma Mater."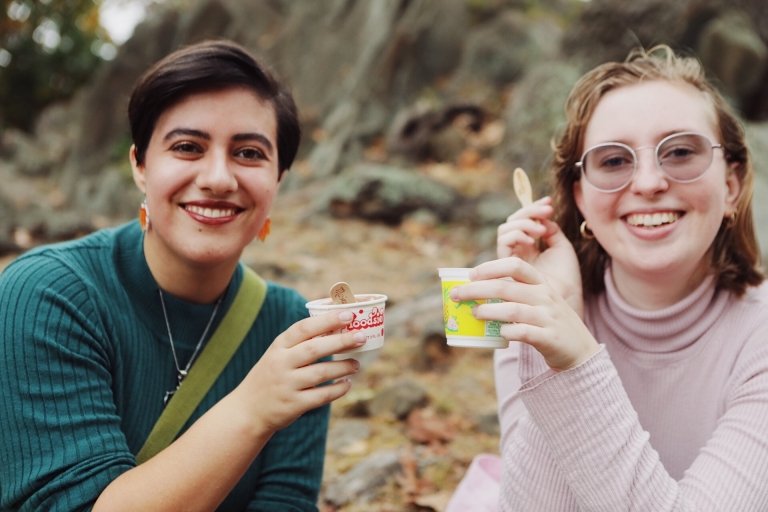 Alumnae celebrated around the world at 6:37 p.m. (18:37) local time. More than 120 Mountain Day reunions were held.
While some parts of the tradition remain timeless, some can change with age.
"It's steeper than I remember," said Abby Drury '10 of the mile and a half hike to the summit. It was her first time hiking up to the Summit House in 10 years.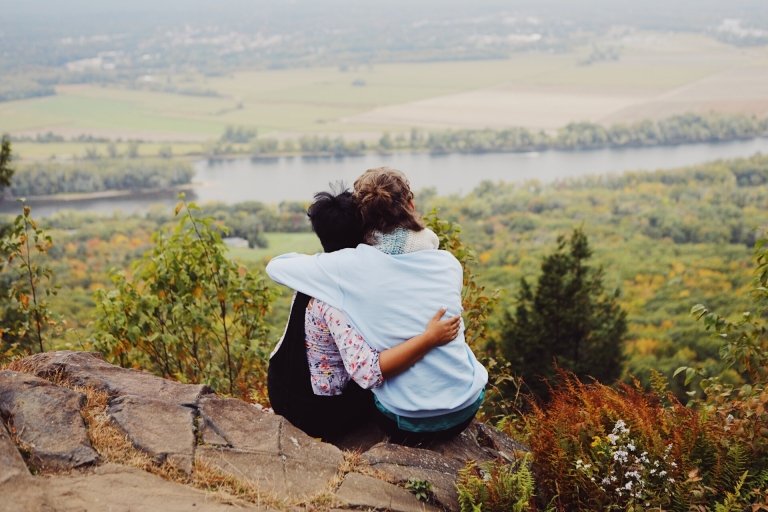 Watch the video