My bumpy road to Mount Holyoke
My bumpy road to Mount Holyoke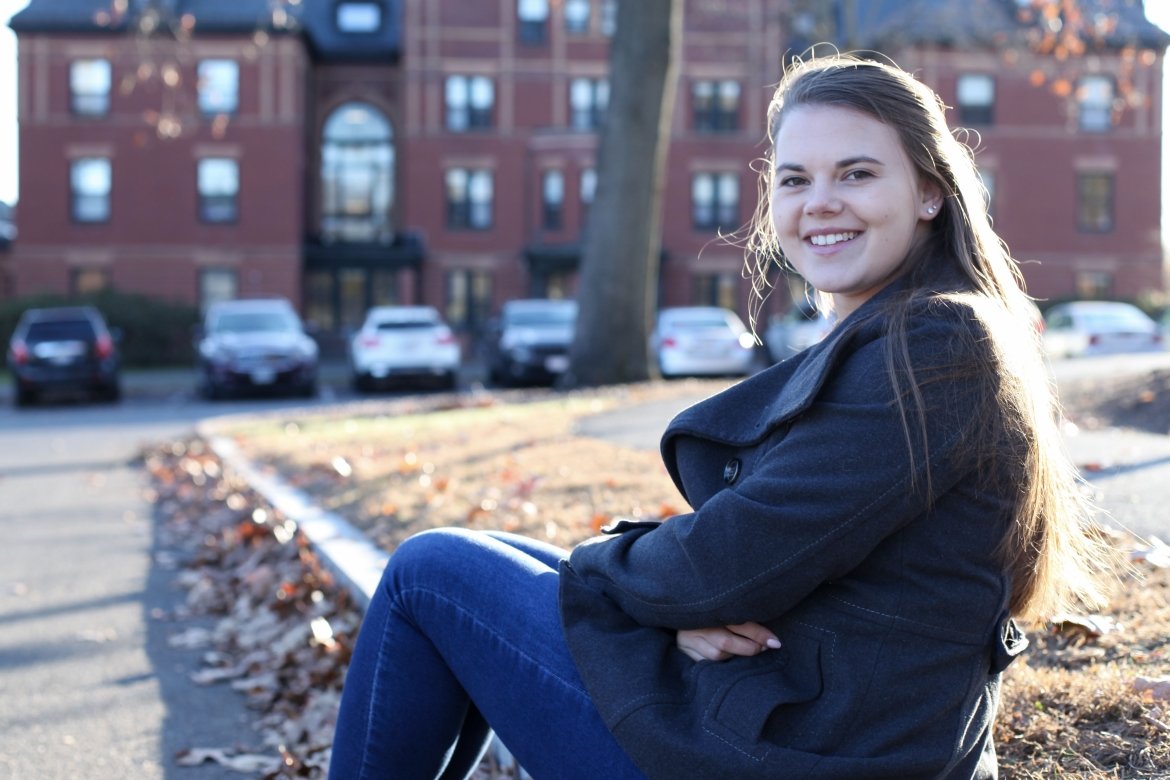 Transfer student Anna Braman '21 remembers her first visit to Mount Holyoke and how a run in with a granite curb led her to discover the warmth and sense of community she was looking for.
When I started looking at colleges during my junior year of high school, my plan was pretty straightforward: Escape the New England bubble that I had grown up in. So, I did. I applied early decision to a university in Texas, got my acceptance letter and off I went. 
I don't know if it was the heat, the lack of community, or the isolation I felt as a result of my being from a different part of the country. But after the first few months, I knew I needed to get out. Mount Holyoke had never been on my radar in high school, but when I voiced my intent to transfer, many people suggested I look into it. My close friend's mom had attended Mount Holyoke, as had my middle school science teacher, who I stayed close with throughout high school.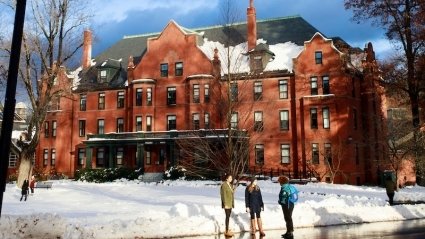 That January, I drove myself to Mount Holyoke for a visit. As I turned onto Lower Lake Road, I was utterly consumed by the beautiful architecture and the abundance of New England charm. My enchantment with the aesthetics of the campus caused me to overlook the fact that I had no idea where the admission building was. (Now there's a sign on College Street that points in the direction of this building, which I like to think was sparked by my experience.)
So I drove through campus a few times, still 100% absorbed by the impressive nature of everything I saw. I soon learned that the collegiate curbs are also rather impressive. My two right tires met their match on Gateway Road and the curb won. At this point, I was chugging along in my mother's car with two flat tires, still searching for the admission office. I finally called the office and a very nice woman directed me over the phone.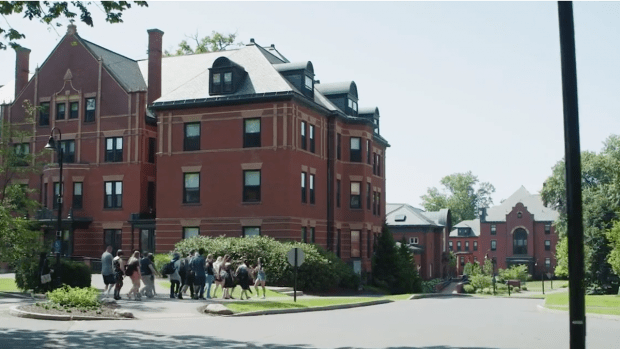 As I arrived for my interview and tour, I was in a state of shock and my mind was racing: "How am I going to get home?" and "This is the worst college visit I've ever been on!" 
But the moment I walked in the door, I was consumed by warmth. I went on my tour and was struck by the strong sense of community, the wide array of class options and fields of study, and the opportunities for study abroad. Somehow everything fell into place, and I knew that this was the school for me. 
Now in my second year at Mount Holyoke, I see with greater clarity the many wonderful opportunities offered here. I spent time as the assistant photo editor for the Mount Holyoke News, I joined the squash team at the start of this year, and I helped create the current Living-Learning Community for transfer students. My experiences have been varied and I've been involved with a wide range of opportunities and organizations. I am still learning more about Mount Holyoke every day and I am confident that the experiences I am having here are setting me up for success. My only regret is not choosing Mount Holyoke the first time around.
Do I still shudder when walking by "Anna's Curb"? Yes. But if it weren't for that aggressive first encounter with granite? I wouldn't have had the extra special opportunity to spend three hours on this glorious, enchanting campus, thinking about my next steps while waiting for the tow truck.
Is Mount Holyoke right for you?  Visit campus