Naomi Darling wins architecture award
Naomi Darling wins architecture award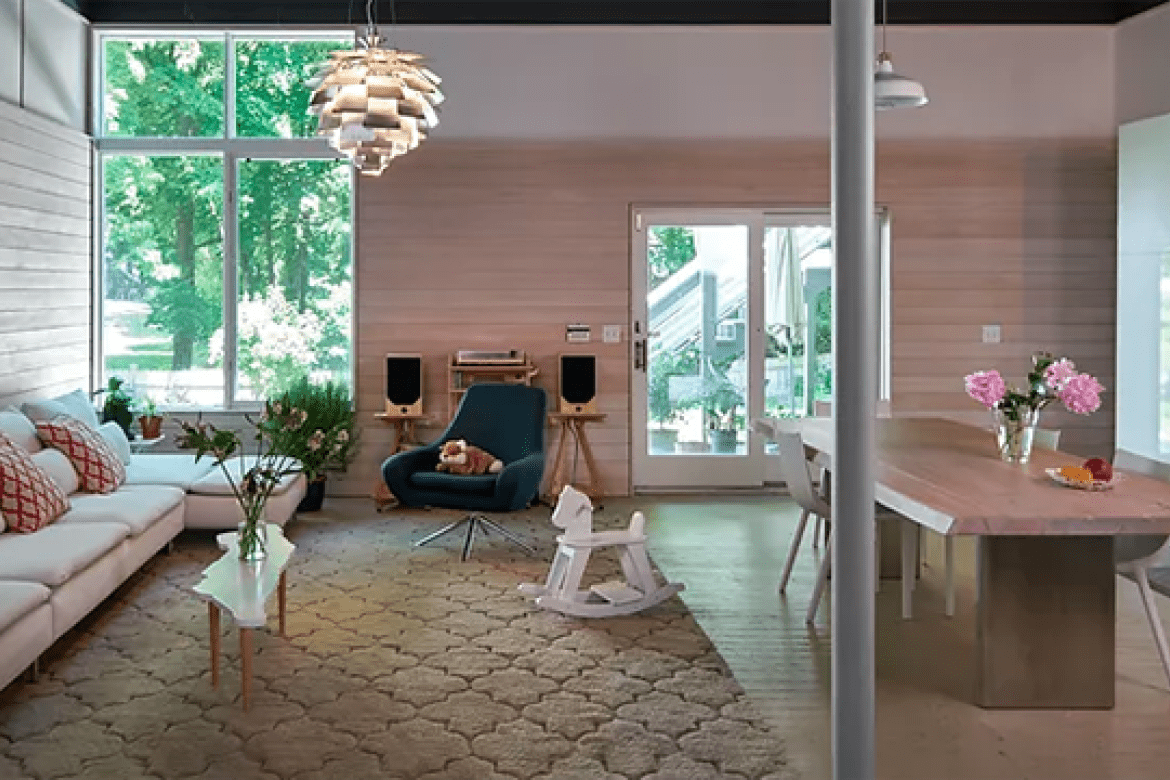 Mount Holyoke's Naomi Darling's architecture combines cultural influences with a foundation in sustainability.
By Keely Sexton
Naomi Darling, Five College associate professor of sustainable architecture, has won the prestigious Merit Award for Design Excellence from the American Institute of Architects New England Regional Council for her redesign of a walkout basement and two-car garage into a spacious mother-in-law loft-style apartment, bathed in natural light and featuring a library with expansive views to lush gardens. 
The project enables three generations to live together and apart, enabling the many social and economic benefits of an intergenerational household.
The design, for a couple with roots in Japan and Jordan, also features Japanese-influenced elements and sustainable materials, which is an important aspect of Darling's architectural approach. For Darling, who grew up in a bicultural home in the United States and Japan, the project was a natural fit, as she was able to draw upon her knowledge of Japanese spatial customs and develop a project that draws upon both Eastern and Western aesthetics.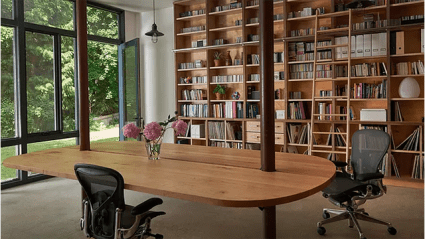 Darling's commitment to sustainability stems from the time she spent over two summers while in college studying climate change with researchers in the Antarctic. Seeing the incredible beauty — and fragility — of the environment made her exquisitely aware of the interconnectedness of human actions and the environment.
"I experienced the raw power of the landscape while understanding how our everyday choices are impacting the health of all ecosystems and the life they support," Darling said in an interview in Madame Architect. "Ever since, climate change and sustainability have been an integral part of my mission."
Over the years, Darling has mentored students at the very beginning of their interest in architecture into blooming careers. 
"One of the things I love is to develop these close relationships with students and maintain them as they progress in the field," she said. "I love teaching at Mount Holyoke, and the passion and diversity of our students. The architecture profession needs their voices as we strive to make the built environment more sustainable and inclusive."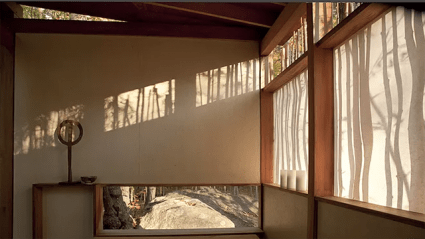 This is not the first time that Darling's work has been recognized by AIA New England. In 2013, Darling won an AIA New England Citation Award for her work on a tea house. This year's award feels especially significant because the design awards program adopted the theme of doing more with less, a philosophy that has long guided Darling's work.
"For the profession to recognize projects that do 'more with less' felt like an affirmation," she said.