Naomi Darling
Five College Associate Professor of Sustainable Architecture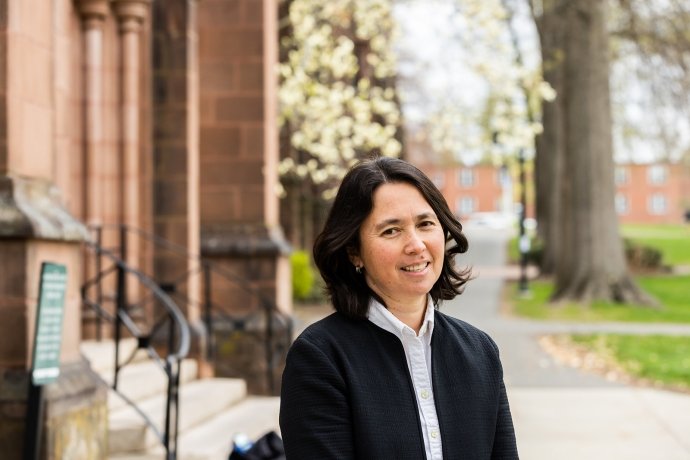 Naomi Darling teaches design studio courses with a sustainable lens focusing on climate, culture and materiality at Mount Holyoke College and the University of Massachusetts Amherst. In all of Darling's studios, students are given design problems to learn the tools of visual communication through analog and digital drawing and fabrication, with the goal of nurturing students' individual voice and passions. Darling holds a bachelor of science and engineering in architectural design from Princeton University, a master of sculpture from Monash University in Melbourne, Australia and a Master of Architecture degree from the Yale School of Architecture. 
Darling's research and professional practice, Naomi Darling Architecture, LLC, develop projects at all scales in terms of size, time and permanence, and students are often engaged in real sites and programs.  Permeating all projects is a dimension of environmental stewardship, social responsibility and the role of architects as agents of change. Current projects include a park in Old Saybrook, Connecticut, several residential projects, a farm stand and seed library in Nan, Thailand and Nitobe Memorial Hall, a museum, library and community center in Sapporo, Japan. 
Previously, Darling taught courses in environmental design at the Yale School of Architecture, and in the Urban Studies Department at Brown University and prior to founding her practice, Darling worked in the offices of Kengo Kuma and Associates in Tokyo, Japan and Olson Sundberg Kundig Allen Architects in Seattle, WA. 
Education
M.Arch., Yale University
M.F.A., Monash University
B.S.E., Princeton University