November at Mount Holyoke began with Founders Day and ended with snow. In between: field hockey, Gracious Dinner, HackHolyoke, Rachel Maddow and lots more.
November began with Founders Day and ended with snow. In between: field hockey, Gracious Dinner, HackHolyoke, Rachel Maddow and lots more.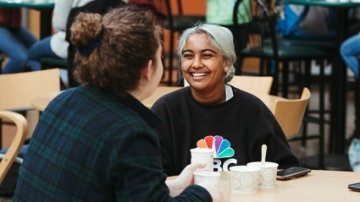 When it all began
Staff and students, including Sarah Day '22, left, and Meaghan Ging '22, celebrated Founder's Day by commemorating Mount Holyoke founder Mary Lyon with ice cream, hot chocolate and gratitude for her vision.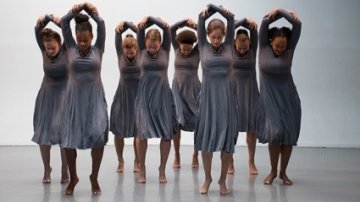 Henrietta Lacks in dance
The Mount Holyoke Faculty Dance Concert showcased "One," about the legacy of Henrietta Lacks. In rehearsal (from left): Sara LaPadula ('21, UMass Amherst), Leah McLeod '22, Evelyn Kirby '21, Hannah Berry '22, Miranda Lawson '22, Maya Mizrahi ('21, Amherst College), Victoria Winter ('22, UMass Amherst), and Olivia Lowe '21.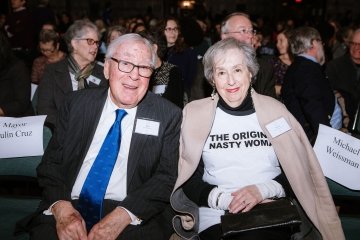 The Weissman Center turns 20
Harriet Weissman '58 and Paul Weissman were honored at the two-day celebration of the Weissman Center for Leadership's 20th anniversary. San Juan Mayor Carmen Cruz gave the keynote speech.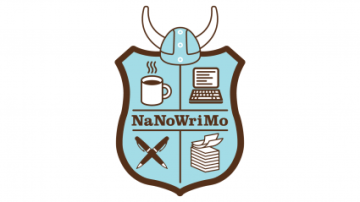 Sharing tips on NaNoWriMo
Writing 50,000 words in one intense month? Author and blogger Eleanor Rasor '23 shared her tips, insight and experience. Rasor's first book, "Twelve Dead Princesses," was published in August 2019.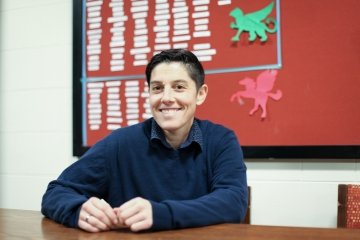 Teach the teachers well
There's a natural link between the National Coalition of Girls' Schools and the Master's in Teacher Leadership program at Mount Holyoke College, says Gwen Bass of Professional and Graduate Programs.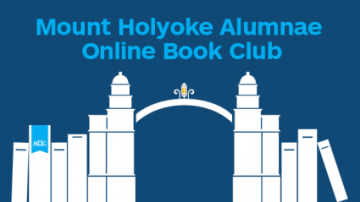 Alumnae reading
The Alumnae Quarterly posted its latest roundup of recent publications by alumnae and faculty. And the Alumnae Association recently launched the Mount Holyoke Alumnae Online Book Club' which inspired nearly 900 alums to sign up and read the inaugural book, "There There" by Tommy Orange, this year's Common Read.
Gracious Dinner 2019
The cherished tradition in the Dining Commons featured a turkey dinner with all the fixings.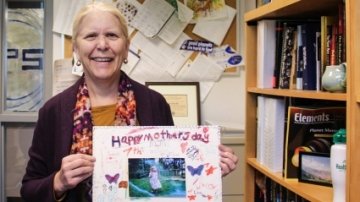 Inside peek
Darby Dyar, Kennedy-Schelkunoff Professor of Astronomy and Chair of Astronomy, opened up her office for an inside look.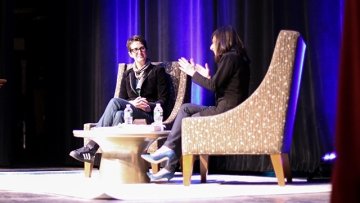 Rachel Maddow's visit
The MSNBC host stopped at Mount Holyoke College to discuss her latest book with professor of politics Kavita Khory '84.
"She Kills Monsters"
Dungeons & Dragons came to the Rooke Theatre, along with stage combat, in the play directed by Noah Tuleja, assistant professor of theatre arts.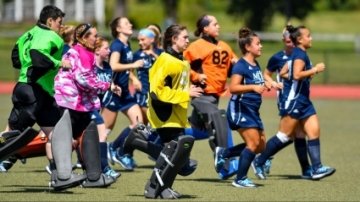 The goalie's view
Morgan Turner '20 suited up for her final season with the Mount Holyoke field hockey team and wrote a blog about it.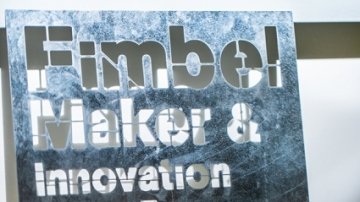 Fimbel Lab in the news
Western Mass News visited the Fimbel Maker & Innovation Lab to discuss taking holiday centerpieces to the next level.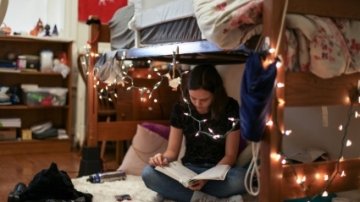 "Much love for Pearsons!!!"
See Pearsons — the residence hall that won the fall 2019 War of the Watts — through the eyes of  its current and former residents⁠.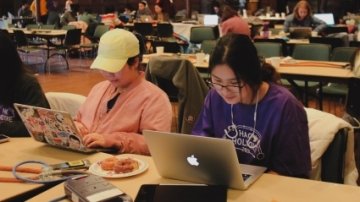 HackHolyoke 2019
From code to hardware, HackHolyoke is for every hacker, regardless of skill or experience. Pictured: Kiki Wang '21 (left) and Wenyun Wang '20 working on their game about the periodic table of elements. Photo by Reese Hirota '22.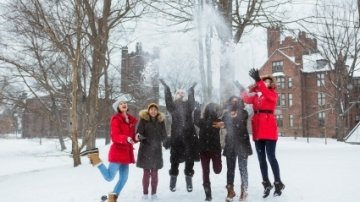 Memories of snows past
Alums shared their memories of Mount Holyoke during snowy season. And then, just as Thanksgiving break was ending ...