Nurturing a trailblazer
Nurturing a trailblazer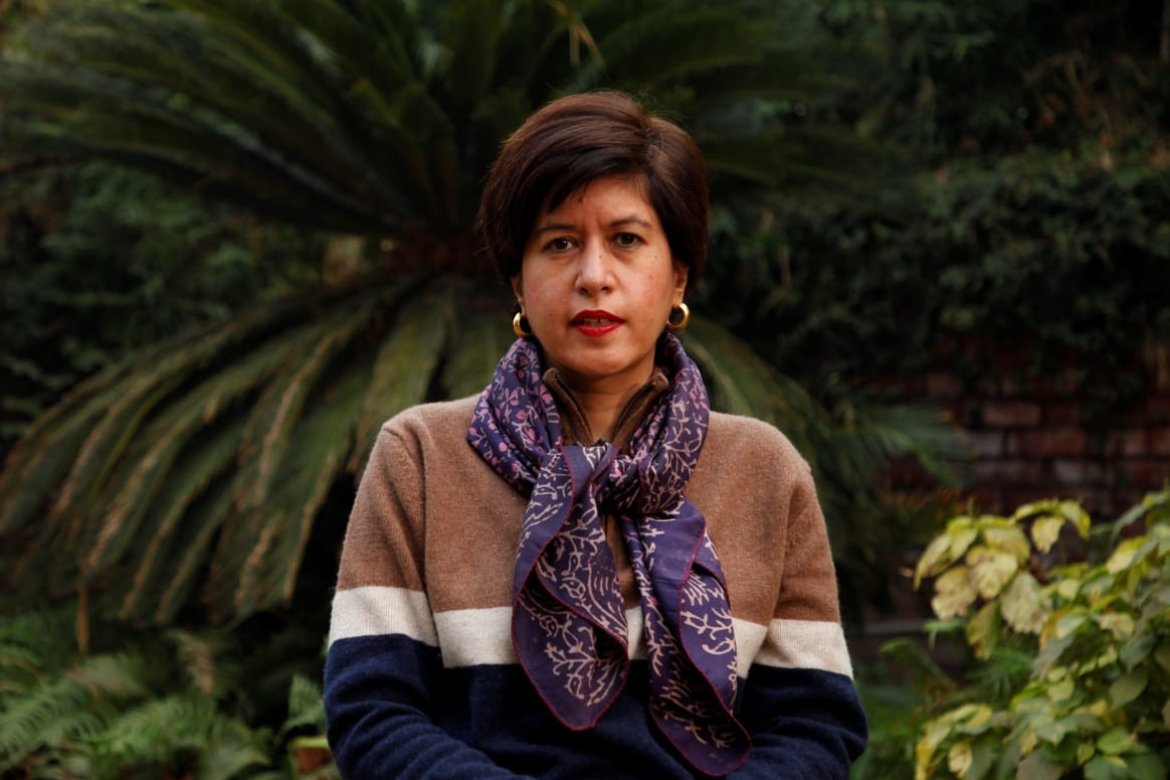 Mount Holyoke College alum Sadaffe Abid '95, co-founder of the women's leadership organization CIRCLE, had her trailblazing instincts nurtured on campus.
By Sonia Paul
When she was a student in 1991 at the all-women's college in Lahore, Pakistan, that her mother and grandmother once attended, Sadaffe Abid '95 mostly crammed for exams. She got good grades. But classes weren't fun or stimulating. When she watched her best friend make plans to study abroad, the wheels started turning. She wanted that to be an option for herself too.
Abid approached her parents to see if they would be open to the idea. Her father initially declined — she was 18, far too young, he rationalized. But a supportive aunt got wind of Abid's desire and spoke to her father. He eventually warmed to the idea of her going abroad but warned Abid she would need to get a scholarship. 
She applied to some 15 colleges and eventually landed as a transfer student at Mount Holyoke College— a school that not only offered her a generous financial aid package and had a good reputation in Pakistan, but also helped Abid, now a social entrepreneur and co-founder of the women's leadership and empowerment organization CIRCLE, to nurture her trailblazing instincts.
"It was the first time in my life that I was getting to meet people from all over the world," she said. "And I loved my studies. The liberal arts education is so fantastic."
Abid took courses in art history, philosophy and religion, but, as a "good Pakistani girl," she said,tongue-in-cheek, she chose to major in economics and international relations. She knew she wanted to go back to Pakistan and work in the development sector. "I wanted to learn and see how I could apply ideas," Abid said.
At Mount Holyoke, she took courses in development economics and started learning more about the challenges in Latin America and Africa. She began to apply a global lens to the internships she held back in Pakistan, which she credits to helping open her eyes to the conditions of her country, particularly the impact of poverty. The exposure helped her realize her own privilege to be able to study at Mount Holyoke, she said. She wanted to do more than work at a multinational bank in Pakistan, a respected, albeit expected, career track. 
Recognizing the power of financial empowerment for women, Abid used to work at Mount Holyoke's library. She eventually earned enough to pay for her own flights back to Pakistan and help offshoot expenses for her parents. Being a wide-eyed international student, "you're seeing things and you're saying, 'wow, this is what is possible,'" she said. "But for that I needed to be economically strong."
After graduation, Abid started working as a research analyst for an economist. She worked her way up to become chief operating officer and then CEO of the Kashf Foundation, a microfinancing organization with a particular focus on women in low-income households. After nearly 12 years at the organization — during which she helped grow Kashf's client base to serve over 300,000 women — Abid returned to the United States, this time with a scholarship to study leadership development and entrepreneurship at the Harvard Kennedy School. 
One course in particular, on adaptive leadership, especially resonated with her.
How do you mobilize change, whether in a society, organization or team, especially when change is considered negative? How do you stay in the game? 
These were questions that not only came up in the course but were ones Abid was asking herself. Working to answer them helped her to realize the agency individuals can often have over their own circumstances. "You carry some piece of the problem. You carry a piece of the solution," she said.
The experience of developing this greater self-awareness and learning to open up about who she really was echoes her experience at Mount Holyoke. 
"Mount Holyoke showed me the power of creating an environment where women are not just comfortable but can thrive," Abid said. "It gives you a lot of confidence. That is a lesson that I have tried to apply in the programs that we have run at CIRCLE. We create an environment where women feel safe, secure, they can speak their mind.
"The grounding that I got from Mount Holyoke has played a role in building my confidence, and in enabling me to speak up to share my views, my perspectives and to carry that forward in an environment where women's voices are not necessarily heard and encouraged."
Financial empowerment is a long-running theme in Abid's career. Her current work at CIRCLE also focuses on amplifying female experts in industries like finance and technology.
In 2015, Abid received Mount Holyoke College's Alumnae Achievement Award. Her advice for current students is to not only focus on building their confidence, but to also examine the source of their self-worth. "If you seek validation from the outside, it's never going to be enough," she said, adding that she too has had to examine why she's sought external validation. "And I would say, as women, not to underestimate yourself. Be bold about your ambition."
Other advice? Run small experiments in your life to test things out. Build allies, because hurdles will inevitably come up, and facing them alone can be challenging. Strengthen your muscle for uncertainty. And especially, Abid said, have practices that help you stay anchored. For her, that's meditation.
"The first responsibility should really be to actually look after yourself, self-care," she said. "Because when you're in a good space, people around you will be in good space, and good things will happen to you. You will attract good energy."