Rosa Clemente to lead Common Read discussion
Rosa Clemente to lead Common Read discussion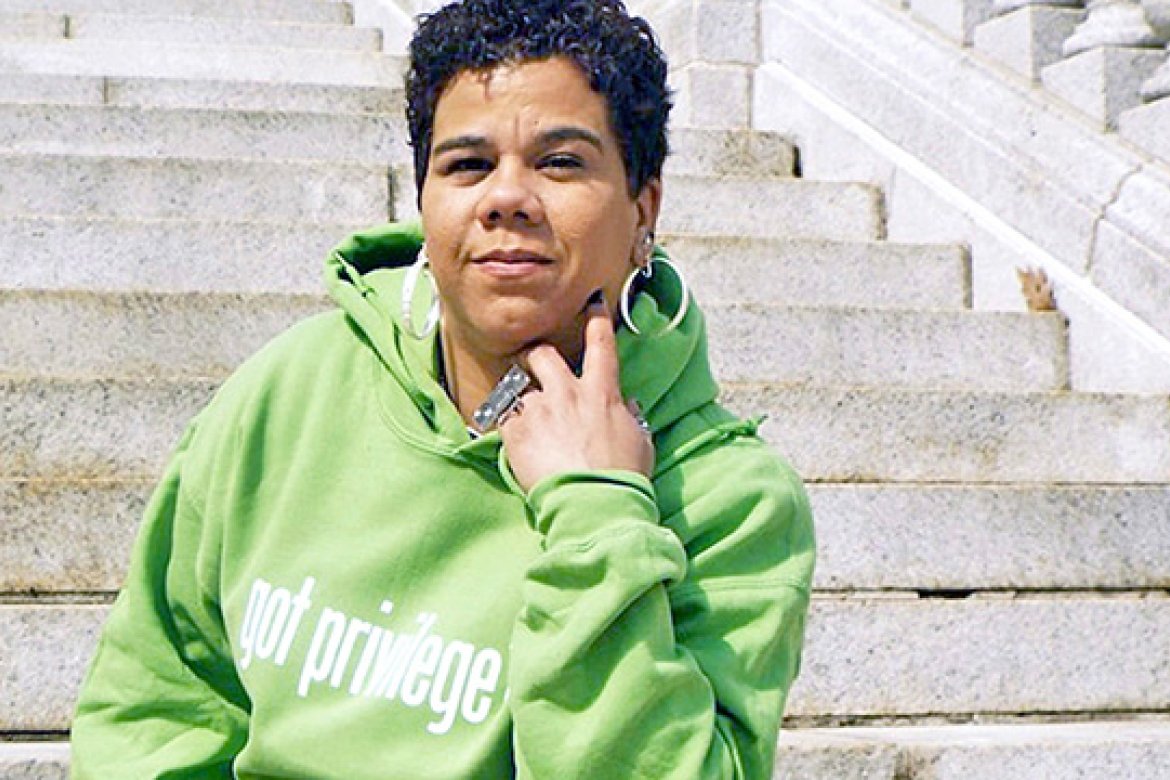 Scholar-activist Rosa Clemente will lead a lunchtime discussion of the Common Read, Between the World and Me, by Ta-Nehisi Coates.
By Alheri Egor-Egbe '17 
Hip-hop activist and community organizer Rosa Clemente will lead Mount Holyoke students, faculty, staff, and the greater community in a discussion of the Common Read, Ta-Nehisi Coates's Between the World and Me. The book is a treatise about racial injustice and white supremacy in the United States, written as a letter to Coates's 15-year old son. 
The discussion will take place on Thursday, October 20, from 11:30 am to 1:30 pm in the New York Room of Mary Woolley Hall. Lunch will be served. 
A leading political, cultural, and social advocate, Clemente will bring to the discussion her experience as a long-time social activist, said Latrina Denson, assistant dean of students. She noted that Clemente's scholarly work on what is known as Afro-Latinx identity and on movements including Black Lives Matter make her the ideal person to continue the conversation about race. 
"In his presentations, Ta-Nehisi Coates often urges us to struggle," Denson said. "Through Rosa Clemente's guidance, the campus community can, through dialogue and reflection, continue to examine issues of race in the US and strive toward an inclusive environment." 
Clemente is currently a doctoral student in the W. E. B. Du Bois Department of Afro-American Studies at the University of Massachusetts Amherst, where she researches national liberation struggles in the US. Her media appearances have included CNN, MSNBC, Democracy Now!, and C-SPAN. 
In addition to her academic work, Clemente writes, and produces community activism tours. She also consults on issues such as media justice, voter engagement among youth of color, immigrants' rights, and third-party politics—she was the vice presidential running mate of Green Party presidential candidate Cynthia McKinney in 2008. 
The event is cosponsored by the Division of Student LIfe and the Office of the Ombuds/Ombudsperson.
Want to be part of the conversation? Apply now.