Senior Symposium highlights student research
Senior Symposium highlights student research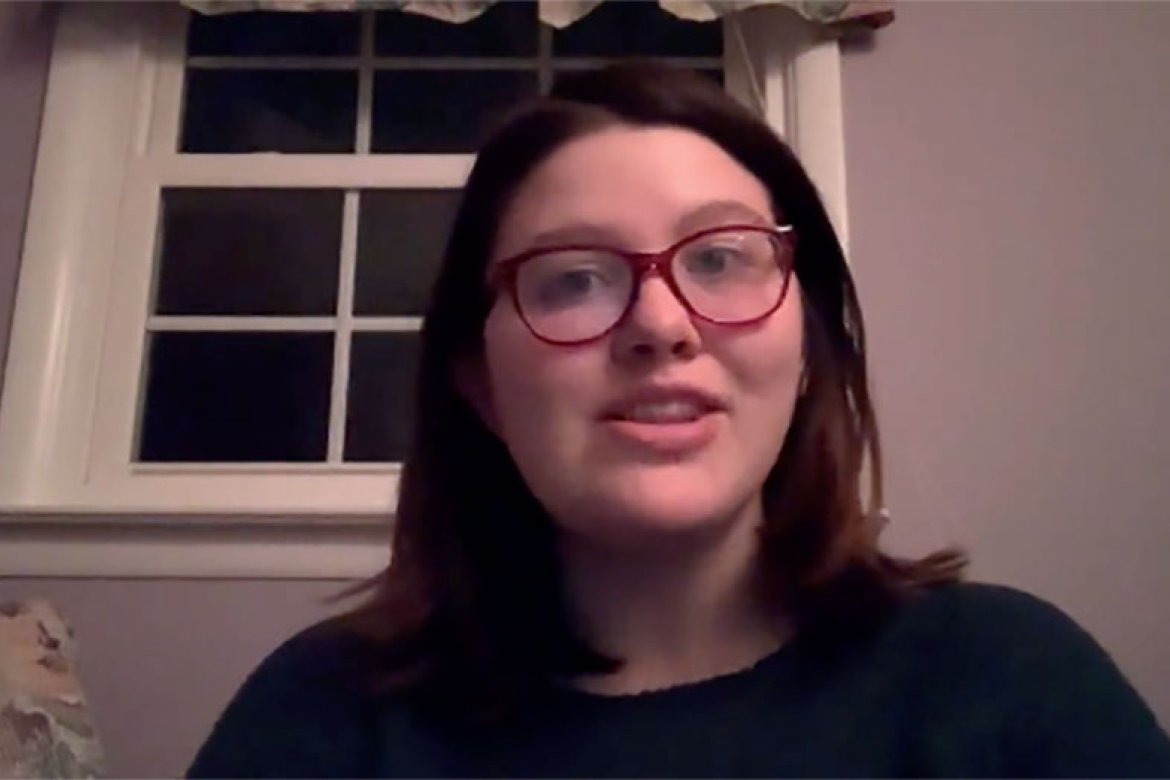 Mount Holyoke College's Senior Symposium showcases the intellectual passions and scholarly research of its students.
Normally, Senior Symposium is a day-long event where seniors present the results of their independent studies in person. However, the COVID-19 pandemic put an end to "normal" for the spring semester.  
As the crisis forced students off campus and Mount Holyoke College transitioned to remote learning, Senior Symposium also adapted and moved online. Students submitted either video presentations or abstracts of their research.  
"I am so inspired by the presentations, the poise and confidence of our seniors and their commitment to their research and creative work," said Amy Martin, Professor of English on the Emma B. Kennedy Foundation and director of the Weissman Center for Leadership. 
More than 25 students presented the results of their independent studies. Students from the arts, humanities, languages, social sciences and natural sciences shared their research.  
"Seniors have faced so much change and loss this spring, and they have persevered in incredible ways," said Martin. "At the Weissman Center, we wanted to be sure to give the class of 2020 a chance to share their capstone projects, some of which they have been working on for years, with the wider community. Their work is amazing and even more impressive because of the challenging conditions under which they completed it. For those who could not submit a video presentation, we had posted their abstracts on our webpage so that faculty, staff and students could still honor all that they have achieved." 
Now in its 14th year, the topics presented at the symposium range from "Nineteenth-Century Italian Flute Culture" to "Agriculture on a Rampage: The Last stand of the Agrarian Democracy" and "Core-shell colloidal quantum dots for photovoltaics with improved open-circuit voltage." Other presentations addressed parent-led nonprofits in selective public high schools, analysis of startup success, and the intersection of physics identity and Asian-identity presentation.  
"Senior Symposium always gives the Mount Holyoke community an opportunity to remind ourselves of the kind of deep, rich, sustained academic work that is made possible through our unique liberal arts education," said Martin. "This year, more than ever, I felt that keenly, as I communicated with seniors who overcame obstacles such as limited Wi-Fi to complete their talks and to share their work. I've also been continually impressed and moved by the commitment of faculty and staff to our students during this crisis."
The event originated decades ago in the chemistry department, with seniors presenting their research. In 1975, students from the natural sciences were invited to present, and in 2006, the newly named Senior Symposium expanded once more to include students conducting research in every discipline. 
Senior Symposium is supported in part by the Richard and Donna Taylor Endowment Fund, established by Jean Taylor '66.