Spotlight on popular majors: Politics
Spotlight on popular majors: Politics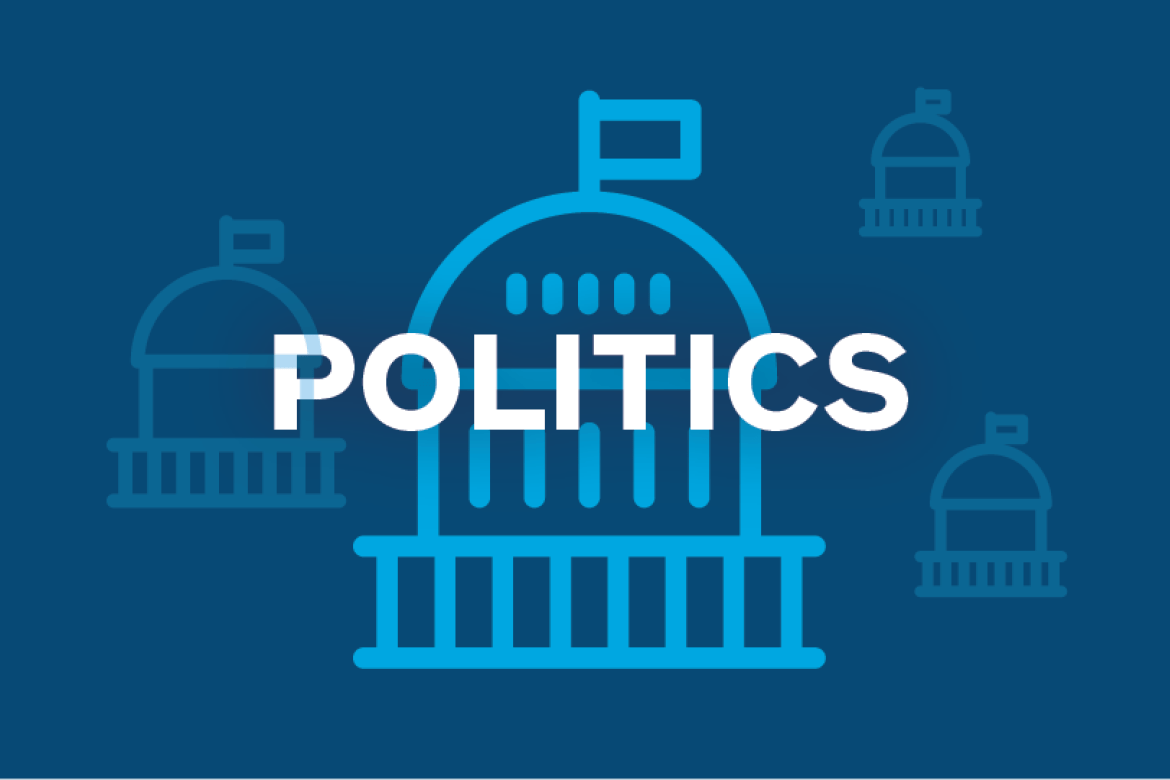 Politics is more than just elections. It's versatile because it intersects with every aspect of society — health, arts, education, food, energy and more.
Beyond elections, war and passing legislation, politics intersects with the arts, health, education — every aspect of our society.
"Making sense of our shared political world is a deep human need," says Elizabeth Markovits, professor of politics. "It's always important and it's never felt so critical as now, when the world is so rapidly and dramatically shifting all around us. Our students come to the classroom already engaged in political thinking and eager for learning." 
If this sounds like you, consider majoring in politics.
"Politics is one of the most popular majors because politics is embedded in everything we do," says department chair Andy Reiter, who is regularly featured in media outlets. Recent appearances include The Boston Globe, US News and World Report and the PBS show "Nova." "We work hard to design new classes and significantly revise existing ones on a regular basis to keep pace with the ever-changing world. This ensures that the curriculum is always exciting and addresses the most pressing issues of the day."
As a politics major you can learn about diverse subjects like climate change, police reform, economic development, food and agriculture, international security and transgender rights. You will have the opportunity to participate in internships at Congressional and Senate offices, non-governmental organizations, and international organizations like the United Nations — opportunities you might find through the Weissman Center For Leadership. You can also complete an independent study or work with a professor on their research. 
Have an eagerness to learn and engage in deep political discussions? You will develop the ability to analyze the political world, reflect on your values and beliefs and then communicate your ideas to others. Politics majors are encouraged to take charge of their education and map out an experience that is in alignment with their own learning goals. Want to study abroad or in your home country? Learn about social movements in Buenos Aires, health and human rights in Kenya or economic development in China.
"We stress research, writing and presenting in our classes," says Reiter. "To bring about change in the world, students need to be able to make strong, persuasive arguments to those who are in the position to implement policies."     
Upon graduation, you will be well-positioned to pursue work in the public, private and non-profit sectors. Your career path might include working as a press aide for a state official, joining the foreign service, serving as a program director for a charity or starting your own NGO. Filmmaker Chloé Zhao, who won recently a Golden Globe for her movie "Nomadland," was a politics major at Mount Holyoke. So was Nita Lowey, who recently retired after serving in the U.S. Congress for 31 years. 
And, as an alum you will be well-prepared for graduate school. Most majors eventually go on to earn advanced degrees, including law degrees, master's and Ph.D.'s.
"Above all, politics graduates leave knowing how to think in and through situations where there are no guidelines and the precedents, if any, need to be adapted before they can work," says Ali Aslam. "They leave Mount Holyoke with real problem-solving skills and the knowledge of how to act creatively and with others."
Stats about Politics
As of February 2021:
101 students are majoring in politics, 55 of whom are double majors
11 students are politics minors
15 faculty
Between 2012 and 2020, 24 students wrote a thesis. Topics included: 
Commandeering the Ship: The Influence of Insurgent Presidential Campaigns on Political Parties in the United States
Fragment of Revolution: The Jewish Labor Bund and the Making of American Jewish Political Identity
Unchecked Authority: How the Supreme Court Expanded the President's Foreign Powers in Trump v. Hawaii
Punishment beyond Prison: Denying Housing to Formerly Incarcerated People in Greater Boston
Analyzing Social Movement Theory and Sport: Exploring the Presence of Athlete Activism in Brazil and the United States
Who is in Charge? An Evaluation of Lived Experience in Working-Class Community Organizations and Their Leadership
Where are the Unmarried Women? The Impact of Truth Commissions on Post-Conflict Gender Relations
Neoliberalism, Right-Wing Populism, and the Challenge to American Democracy
Seeking Stability in Uncharted Waters: The Politics of the US–China–Taiwan Trilateral Relationship Since 1979
Justice at Work: Towards an Adaptive Workplace
The Implications of the Built Environment and Individual Sovereignty: An Examination of New York Skyscrapers and Lakota Tipis
An Exploration of the Link Between Education and Voting in Kenya
Chasing the American Dream: W.E.B Du Bois, A. Philip Randolph and Booker T. Washington's Impact on the Civil Rights Movement and Citizenship, 1910-1966
Beyond the Assault: Sexual Violence, Victim Support and the State
Analyzing the Summertime Hunger Paradox: How We Can Improve the USDA's Summer Meals Program for U.S. Children from Low-Income Households
Identity Politics or "Minority Nationalism?" The Scottish Referendum Through Welsh and Ulster Scots Eyes
Restorative Justice: Recidivism Reduction and Implementation
An Untold Story of Access: Title X Grantees & Abortion Referrals in Rural America
Results from Mount Holyoke's annual Alum Survey: 
90% of respondents satisfied with their careers thus far
77% enrolled in a grad program since graduating from the College
60% reporting that their career is related to their major
76% who said Mount Holyoke prepared them well for their careers
Most common areas of employment: law and legal services, education