The story behind a partisan lawsuit
The story behind a partisan lawsuit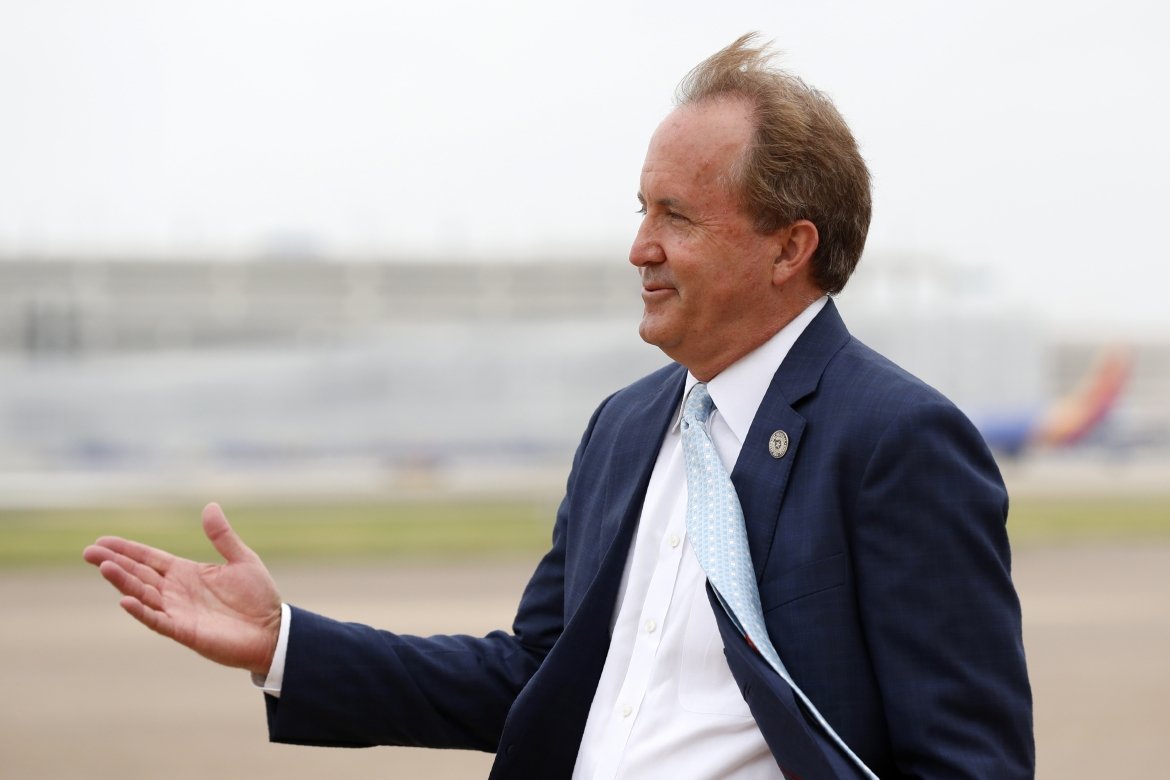 Jon Western and Mount Holyoke students uncovered the origin of a lawsuit backed by GOP attorneys general aiming to overturn the 2020 presidential election.
After former U.S. President Donald Trump lost his reelection bid in November 2020, political allies stepped forward to back his assertions of widespread electoral fraud. Some did more than just repeat these bogus claims on cable television and Twitter. In December, Texas Attorney General Ken Paxton filed a lawsuit in the U.S. Supreme Court, arguing that battleground states won by Joe Biden had made unconstitutional election law changes that set the stage for widespread fraud. Seventeen other GOP attorneys general from states won by Trump, as well as Arizona's attorney general, filed amicus briefs in support.
Their goal was nothing less than to nullify votes cast by 20 million Americans and keep Trump in the White House. But the lawsuit was dead on arrival. Four days later, the U.S. Supreme Court dismissed it.
This unprecedented chain of events grabbed the attention of Jon Western, the Carol Hoffmann Collins '63 Professor of International Relations and Five College Professor of International Relations at Mount Holyoke College. In recent years he has focused his research on institutional resilience and threats to democracy worldwide. As the 2020 election heated up, he started looking at the United States.
From a legal standpoint the lawsuit was "frivolous at best," Western said. "So the question for me was: Why did top law enforcement officers in 19 states sign on to this thing? I assumed there was a story behind the story."
To uncover that story, Western filed more than 30 Freedom of Information Act requests with the states that supported the lawsuit. After receiving an initial tranche of several thousand pages of documents, Western hired six Mount Holyoke College students as research assistants. Their work, which was unaffiliated with any course, involved reviewing documents received from state governments in response to the FOIA requests, as well as public statements relative to elections made by officials involved with the lawsuit. The research team also dug into the merits of the lawsuit's arguments, comparing election law changes made by defendant states to those made by other states during the COVID-19 pandemic.
In the end, Western and his team made national news. Among other things, their research revealed that a prominent Christian conservative lawyer named Michael P. Farris played a key behind-the-scenes role in the lawsuit, circulating drafts of the legal complaint to various attorney general offices while urging officials to act. Emails obtained through Western's open-records requests showed some GOP attorneys general criticizing the merits of the lawsuit. The New York Times cited Mount Holyoke College researchers in an Oct. 8 article focused on Farris.
Chisato Kimura '22 and Elena Frogameni '22 celebrated the national recognition while driving around the Pioneer Valley, looking for paper copies of the day's newspaper to buy. "I totally did not expect that at all—it was incredibly cool," said Frogameni, a politics and French double major from Northampton, Massachusetts. Being on the research team, she said, drove home the importance of "cataloging, in a very intentional way, who said what and when, and what impact it had. The project was unique in that it really grabbed hold of the current moment and said, 'We need to understand and document this.'"
Kimura, Ashton Bliss '21 of Yorktown, Virginia, and Maya Sopory '22 of Farmington Hills, Michigan, focused their research efforts on analyzing the lawsuit's development and arguments. They learned that dozens of states enacted new rules during the pandemic that did things such as expand mail-in voting and the use of ballot drop boxes. But the lawsuit only deemed unconstitutional the actions of a handful of states that played decisive roles in the Electoral College.
"We also got to look at the racial aspect of the lawsuit as well. The states that were sued, and especially the cities that were mentioned in the lawsuit, had very large nonwhite populations, especially Black populations," said Kimura, who is from Osaka, Japan, and plans on attending law school next year. "We were able to start linking the lawsuit to wider voter suppression efforts going on in the country."
By collecting thousands of pages of documents in a database and then sharing it with reporters, the team helped establish a "first rough draft of history," as journalism has been called. In a sense, the research effort was a crash course in the relationship between investigative journalism and applied academic research. Western and the research team had virtual meetings with one of The New York Times story's authors, Pulitzer Prize–winner Eric Lipton, to discuss reporting strategies and FOIA requests. Western and his team also shared their work with journalists in several states across the country, and they have collaborated with a prominent civil rights attorney in Missouri who leads the Missouri Sunshine Project. 
"It was really helpful and exciting for our students to see that their voice and work can actually have an impact," Western said. "Seven people were able to make a difference on a major national event by running FOIA requests."
Sopory said that digging deep into the lawsuit and the election politics surrounding it was a shocking experience. "I remember talking to Chisato and Ashton in one of our meetings and saying, 'How are people not seeing how ludicrous this is?'" It was an up-close look at how relative truth had become in the Trump era, Sopory added.
But Zoe Latham '23 of Tulsa, Oklahoma, who along with Frogameni and Nora Carrier '23 of Brooklyn, New York, researched how the public statements of attorneys general about the lawsuit differed from private email comments unearthed via FOIA requests, remains optimistic. The lawsuit was a total failure. "This research helped me realize just how robust a lot of our institutions are," Latham said. "I think the big, obvious challenges to democracy, such as this lawsuit, are far less dangerous than the smaller barriers to voting that local and state election officials can set up."
Western views the research project, which resumed in September after a summer break, as a practicum. "Students are getting real experience, and we're talking about the ethics and deeper logic of sunshine laws and public disclosure," he said.
In the coming months, Western hopes to see op-eds drafted by the students published. An article he wrote based on the research will be published in an academic journal next spring, when he'll be teaching a related new class at Five College Consortium member Hampshire College called "Democracy and Authoritarianism." His next book, on democratic institutional resilience, will be published in 2022 or 2023.
U.S. democracy is in peril, Western said. "What are the implications for elections when you have a major party willing to entertain deception and outright claims of fraud to undermine the integrity of the system? When you have top law enforcement officers, who clearly know better, playing for short-term political goals? The corrosive effect is profound," he said. "It is a very dangerous moment for American society."
Written By

Jeremy Gantz

He/him
Published