Jon Western 1963—2022
he/him
Carol Hoffmann Collins '63 Professor of International Relations and Five College Professor of International Relations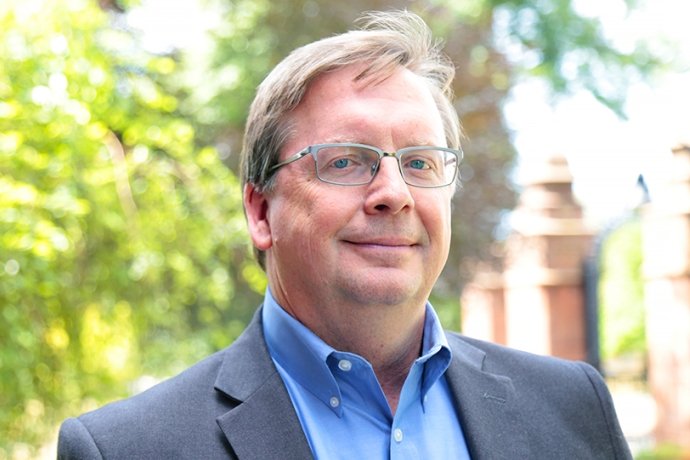 Jon Western's teaching and research interests focused on U.S. foreign policy, international security, human rights, and humanitarian affairs. He taught courses such as American Foreign Policy; International Human Rights; International Security Policy; U.S. Foreign Policy, Human Rights and Democracy Promotion; and International Human Rights Advocacy in Theory and Practice.
Western is the author of Selling Intervention and War: The Presidency, the Media, and the American Public (Johns Hopkins University Press, 2005). He is the co-editor of The International Community and State-building: Getting Its Act Together? (Rutledge, 2012) and co-editor of Global Giant: Is China Changing the Rules of the Game (Palgrave, 2009). He is currently finishing a biography of Dorothy Fosdick titled The Woman in the Room: Dorothy Fosdick and the Rise of American Power in the 20th Century. He is working on two additional research projects exploring complexity and global governance and democratic institutional resilience. He also leads an international working group on Global Trends in War, Conflict, and Political Violence.
Prior to joining the Mount Holyoke faculty, Western served as a Peace Scholar-in-residence and the coordinator of the Dayton Upgrade Project at the United States Institute of Peace. He has taught at Columbia University and George Washington University and served as a Balkans analyst in the Bureau of Intelligence and Research at the U.S. Department of State. He served as vice president of academic affairs and dean of faculty at Mount Holyoke from 2016 to 2020.
Western's articles have appeared in numerous publications including Foreign Affairs, Security Studies, International Security, Ethno-politics, Harvard International Review, Perspectives on Politics, and Political Science Quarterly. He is a former permanent contributor to Duck of Minerva, a blog focusing on International Relations.
Areas of Expertise
International security; human rights; American foreign policy
Education
Ph.D., Columbia University
M.P.P., University of Michigan
B.A., Macalester College