Studying culture, disease and health in Canada
Studying culture, disease and health in Canada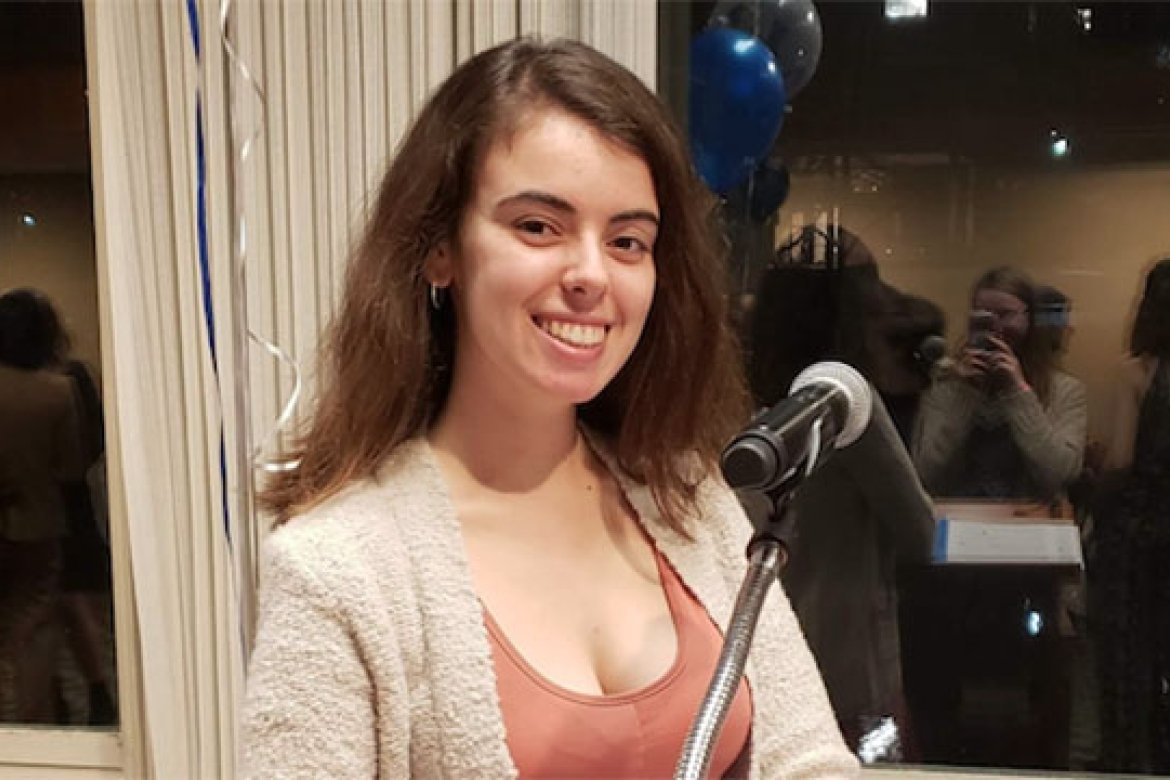 Paust will use her Fulbright fellowship to study how the novel coronavirus has impacted Indigenous populations in Canada.
Sarah Paust, who graduated from Mount Holyoke in 2020, sees being awarded a Fulbright fellowship as an opportunity to travel and gain experience before heading off to earn her doctorate. She hopes to spend her Fulbright year at McMaster University in Ontario, Canada, studying for a degree in culture, disease and health.
Why did you choose to apply for a fellowship?
I wanted to spend a year studying and conducting research abroad before beginning a Ph.D. As an undergraduate, I didn't have the opportunity to study abroad and I've always wanted to travel, so a Fulbright study grant was very appealing to me.
How do your personal and career goals align with your fellowship?
As an aspiring anthropologist, I believe in the importance of cross-cultural exchange and stepping outside of one's comfort zone, and I think Fulbright is a great way to do just that.
Is there an experience that impacted how you saw the next steps of your future path?
This fall, I hope to start a one-year Master of Arts in anthropology at McMaster University through Fulbright Canada. Then, in fall 2021, I'm starting a Ph.D. in anthropology at UCLA. While on Fulbright, I plan to study how the novel coronavirus pandemic has impacted Indigenous communities in Ontario, particularly individuals living with HIV/AIDS.
Can you recall what helped you most in the application process and during your fellowship year?
Staying in touch with the College's fellowships office definitely helped keep me sane. A Fulbright application has a lot of component parts and it takes time for everything to come together.
What advice would you give to other Mount Holyoke students interested in a fellowship application?
Start early! If you're a junior — or even a sophomore — and you think you might want to do a fellowship eventually, set up a meeting with the fellowships office and start thinking about your post-graduation goals.
Written By

Briana Chace '17
Published