Two students, two internships, one alum
Two students, two internships, one alum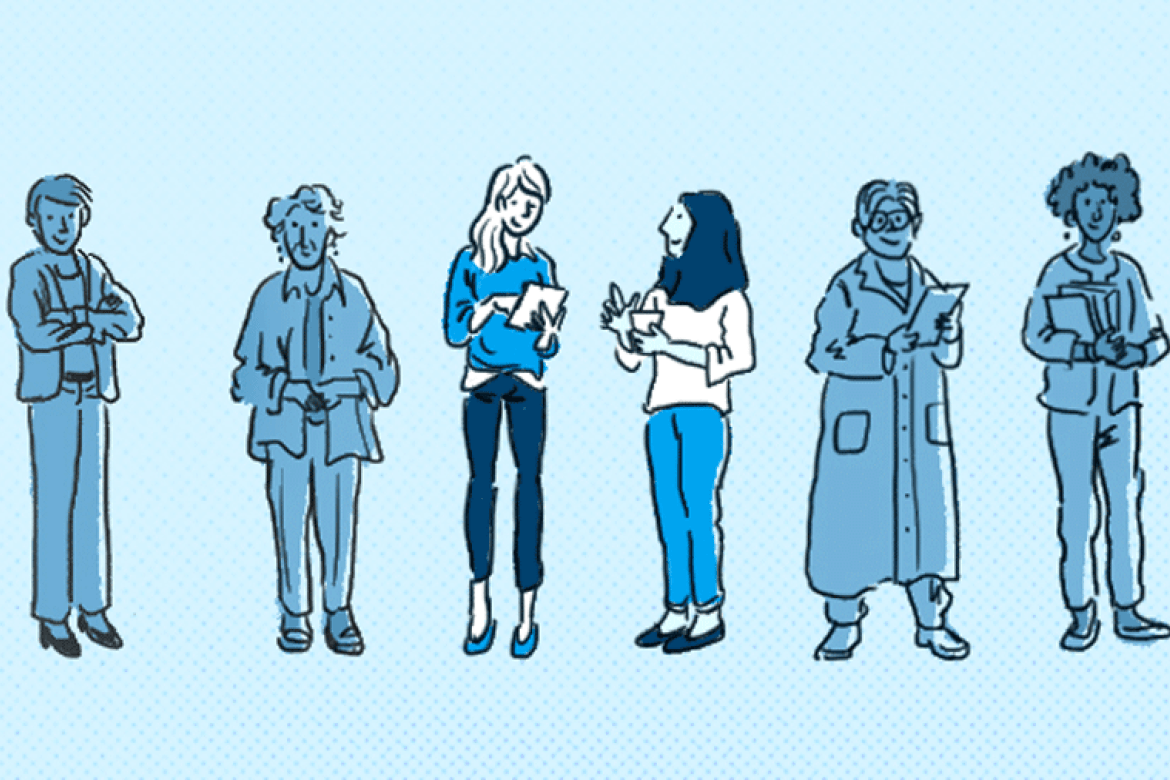 When remote internships expanded her hiring circle, Lyubina Martinova '12 sought Mount Holyoke internsfor the financial planning firm she partners with.
By Keely Sexton
Lyubina Martinova '12 was looking to hire interns at the financial planning firm in Canada with which she partners when the global pandemic shut down borders. Ironically, the transition to remote work opened possibilities for hiring internationally. She immediately turned to her alma mater to find interns whom she knew would be thoughtful, ambitious, talented and sincere. 
"I didn't think twice about it, it was such a wonderful opportunity," she said. 
A relationship manager at Bristol Capital Management, a boutique financial planning and wealth management practice in Toronto, Martinova is one of dozens of alums who opened their internships to Mount Holyoke students for the summer of 2020, when remote work became necessary and remote internships became possible. 
Working through the Career Development Center, where she had spent much of her college years as a student employee, Martinova ultimately hired two students, Areebah Pervez '22 and Hannah Itzkowitz '22. While Martinova wanted talented interns, she was also clear that she wanted to give back, by mentoring Mount Holyoke students and providing them with advice, training and networks on which to build their careers.
While both Pervez and Itzkowitz worked together at the firm, they were a continent apart, with Pervez working remotely from her Brooklyn home and Itzkowitz  Zooming from northern California. They also came from radically different interests and pursued different paths at the firm.
Pervez, an economics major from Brooklyn, New York, was looking for an internship that would introduce her to career paths in her field. When she interviewed with Martinova they immediately clicked. When she got a call that she had been hired for the position, she was elated. 
"I went in with the mindset that needed to learn as much as possible from her because she was amazing," she said.
Pervez gravitated toward the research and sales side of the business and researching prospective clients.
"A lot of it is very social," she said. "It's about reaching out to clients and actually talking to different people every day. I find that very exciting."
Itzkowitz, on the other hand, is an art history major from the Bay Area and found herself drawn to the creative marketing side, where she could apply both her appreciation for research and her penchant for visual imagery. 
"It looked interesting," she said. "As an art history major, I am interested in visuals and images and communication—throughout history when it applies to marketing." 
For Martinova's part, she made sure that the internships were as much about job training as career mentoring. She had weekly meetings with the two together to discuss business issues and work projects, and one-on-one mentoring sessions with them to discuss career skills, such as résumé-building and communication. 
"It was time for us to say, 'Are you happy? Are you doing the things to expect that you do? Do you find this interesting?'," she said. "In the professional world, it's important to get down to business. Make sure you're productive, make sure everybody's doing the things they should be doing. You need to learn to be honest."
Throughout the summer, Martinova also required them to present to the leadership team and hone their leadership skills.
After the summer internship ended, Pervez continued working for Bristol Capital Management for the academic year, but has already sorted out her plans for this coming summer, thanks to her internship.
"It was a really good experience for me," she said. "Under [Martinova's] loveliness, tutelage and mentorship I actually got an internship for next summer with a 'Big Four' bank in a similar role. Bristol Capital in general introduced me to a part of finance that I wouldn't have known otherwise."
Itzkowitz, who came to the internship after the pandemic scuttled her plans to travel to Beijing for a language intensive course, now sees marketing as something she may incorporate into her career going forward. 
She is now working for an educational nonprofit based in Cambridge. 
"They bring speakers and people together to network and learn. I'm helping them with their programming and online marketing," she said. "It's really great."
For Martinova, it is also a fulfillment of an ethos: to give back to those who have given. For her, it is both the interns who have given her their time and talent, and her alma mater, Mount Holyoke, where she received the education and guidance that brought her to the place she is now. 
"Interns give you things and you give them back mentorship, guidance and professional or personal development," she said. "Giving back to Mount Holyoke has always been a priority, but also giving back specifically to the Career Development Center. It's a beautiful relationship."