Working to fight and heal racism
Working to fight and heal racism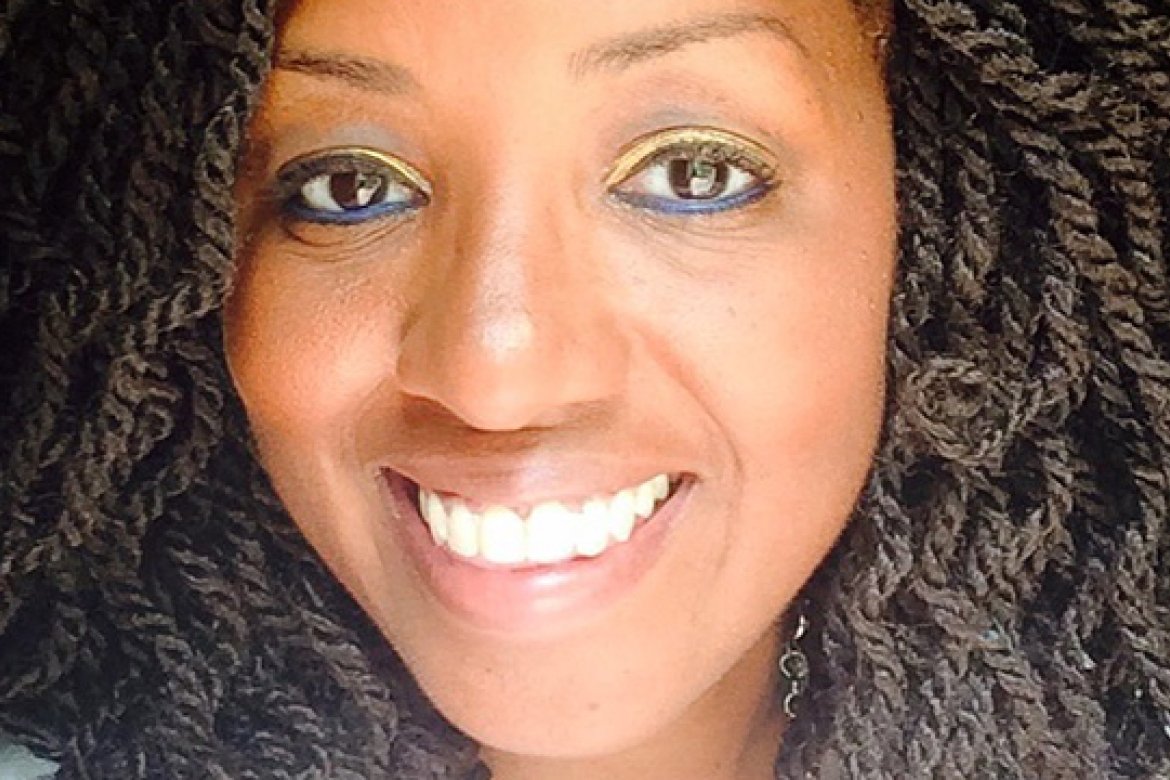 The Mount Holyoke College community came together for a virtual event to talk about ways to fight racism in everyday life.
By Keely Sexton
When George Floyd was killed by police last week, his murder ignited an international groundswell of protest and activism around the world. The outcries for change were spurred by outrage, frustration and despair at the systemic failures that perpetuate violence against Black individuals and communities. 
At Mount Holyoke College, Kijua Sanders-McMurtry, chief diversity officer and vice president for equity and inclusion, invited the community to participate in a virtual session to outline steps to end racial injustice and violence. Nearly 200 community members, including faculty, staff, students and alumnae attended the event. 
The program followed an earlier virtual healing circle for Black community members. "We Bear Witness" was facilitated by a clinician who led quiet reflection and helped Black community members cope with racial trauma. This was the second bearing-witness event in as many weeks; the murder of Ahmaud Arbery was the catalyst for the first.
The program began with a recording of Sweet Honey in the Rock singing "Ella's Song," with lyrics by Bernice Johnson Reagon: "Struggling myself don't mean a whole lot I come to realize / That teaching others to stand up and fight is the only way my struggle survive / We who believe in freedom cannot rest / We who believe in freedom cannot rest until it comes." 
After acknowledging the indigenous people who were the original occupants of the lands that the College and nearby towns stand on, Black faculty, staff and alumnae facilitators C Dale Gadsden '84, Carol Stewart, Micha Broadnax and Dorothy E. Mosby called out names of those killed in the struggle for freedom, and those killed for just living their lives while Black: 
Michael Schwerner, James Chaney, Andrew Goodman, Tamir Rice, Monika Diamond, Breonna Taylor, Denise McNair, Addie Mae Collins, Cynthia Wesley, Carole Robertson, the Charleston Nine, Ahmaud Arbery and George Floyd — among countless others.
The recitation was followed by a reading of "Letter to a Young Activist During Troubled Times" by Clarissa Pinkola Estés, whose message is one of perseverance: "Do not lose heart. We were made for these times."
Heartbreak tinged with hope shows the way forward, and the way forward must include all, Sanders-McMurtry said. To dismantle racism we must all work together. Non-Black allies who have perhaps lived only vaguely aware of the white supremacy that pervades our society must learn to see, name and challenge racist structures and systems that ultimately harm everyone.
As a demonstration of coalition- and solidarity-building among people of color and white people, the College invited guest speakers who are activists in their own communities and working to challenge anti-Blackness across multiple identities. 
Activist Kristian Contreras, who identifies as a multiracial person with Black ancestry whose parents are immigrants, shared stories on colorism in her life, of the importance of actively deciding what kind of person to be and rising to the challenge of being better, doing better. 
Singer, songwriter and scholar Diana Alvarez shared her music and her personal reflections on rejecting anti-Blackness in her own life as a Latinx person with Black ancestry, and on the realization that our society would be nowhere without the often invisible genius of Black people. 
Diversity consultant Gabriel Hall spoke about intersectionality as an Asian person who also identifies as trans, and about the importance of recognizing all Black bodies, including queer and trans bodies. 
Author and social justice worker Chris Crass, who identifies as a white person engaged in anti-racist activism, talked about how white people must engage with learning about the systems of racism that oppress and fracture communities of all colors.
Sanders-McMurtry outlined steps that everyone can take to help the struggle against racial injustice: 
Challenge your own anti-Blackness. When you are honest about noticing and challenging your own speech, actions and thoughts that are grounded in anti-Blackness, challenge yourself to examine them.

Center and elevate voices of marginalized and oppressed people. Use your privilege to make room for more diverse voices at the table.

Address other biases. Interact with people who have different thoughts and backgrounds than you and be open to learning from them.

Resist the urge to defend bastions of white supremacy, misogyny, compulsory heterosexuality and the politics of respectability.

Recognize white supremacy as a category of thought that manifests in many forms. Interrogate how it shows up in your experience.

Align with others willing to grow and learn with you. Focus on pushing out of your comfort zone, on being pushed, educated and challenged.

Be calculated about speaking truth to power. Recognize that doing so may limit your opportunities professionally and personally.

Honor ancestral knowledge, truthseekers and storytellers. Do not privilege those with access to mainstream platforms of power and education.
At the end of the day, the fight against racism cannot be won just by those who are most deeply affected by it, said McMurtry. 
"We have to come together and use all of our powers as individuals and collectively to combat systemic anti-Black racism."