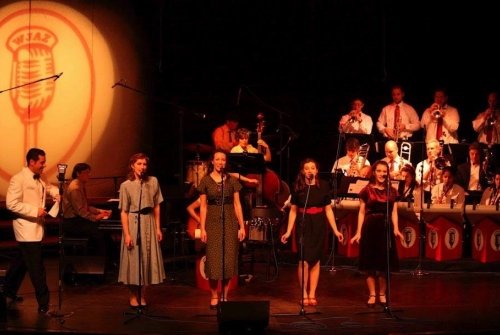 The Big Broadcast!
The Big Broadcast!
"The Big Broadcast!" is a re-creation of a live 1940's radio variety show featuring the Jazz Ensembles (Big Band Jazz, Vocal Jazz, and Chamber Jazz) performing well-known tunes and hidden gems from the swing era and the American Popular Songbook.
The annual performance project is rather unusual due to its production elements. Several ensemble members serve as associate producers and assist in writing the script, which include the emcee intros and a newscast as well as an original radio play for the second act. Commercials for authentic products are interspersed throughout, and the theatrical event is performed in period dress, hair and makeup. The result is an entertaining and historically accurate concert event that has fascinated both students and the surrounding community for fifteen years.
The Big Broadcast was created and directed by Mount Holyoke College music faculty member Mark Gionfriddo. For the last thirteen years, the show has been emceed by Brian Lapis (WWLP-TV22 meteorologist) in the role of host "Fred Kelley", while Gionfriddo appears as bandleader "Matt Morgan".
Behind the scenes videos of the Big Broadcast
Producing the Big Broadcast takes a village, but the end results are worth it!  Watch for yourself.
View Gallery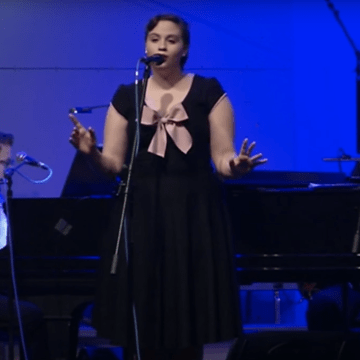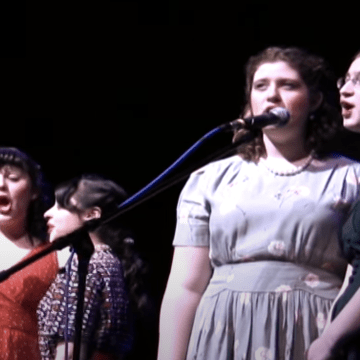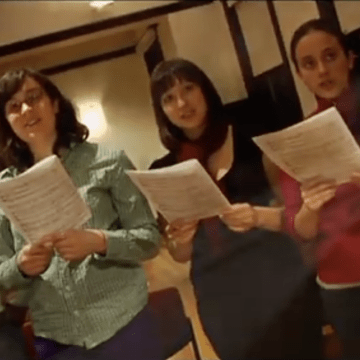 The Big Broadcast through the years
Contact us
The Music Department offers a program exploring the history, theory, literature, performance and cross-cultural study of music.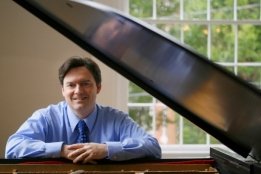 Director of Jazz Ensembles
Coordinator of Piano Instruction
Instructor of Music