Mark Gionfriddo
Director of Jazz Ensembles
Coordinator of Piano Instruction
Instructor of Music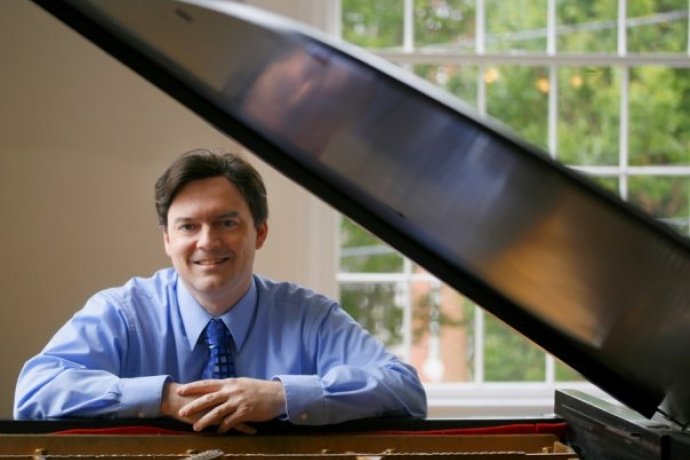 Mark Gionfriddo is well known to Western Massachusetts concertgoers as an accomplished pianist, accompanist, composer, arranger, and musical director. His versatility and knowledge of many musical styles has brought him together with a wide range of popular and classical artists through the years, among them Mitzi Gaynor, Liberace, Al Martino, Anna Moffo, Samuel Baron and Garrison Keillor.
A native of Holyoke, MA, Mr. Gionfriddo started piano studies at the age of four, began performing at six, and directed his first musical project at twelve. He has since directed numerous area community, high school and prep school productions [Beehive and Some Enchanted Evening, Stage West/CityStage; Sweeney Todd, Williston Theatre; and Cabaret and Jacques Brel Is Alive And Well, MHC Theatre Arts are recent examples.] His adventures while assistant conductor on board Cunard's MS Royal Viking Sun brought him around the world to 30 countries.
Mr. Gionfriddo received his Bachelor's Degree in Piano from Skidmore College and Masters Degree in Accompanying from UMASS/Amherst. He has been based at Mount Holyoke College since 1986 where he is a Senior Instructor in Jazz Piano, Director and Founder of the Mount Holyoke College Jazz Ensemble, and Music Department Staff Accompanist.
His classical and jazz arrangements, both vocal and instrumental, have been premiered in Boston, New York City, New Orleans, Nashville and Washington DC by the Mount Holyoke Glee Club, the Hampshire College Chorus, and the Hampshire Choral Society of Northampton MA. His two-piano arrangements of the orchestral suites from Bizet's Carmen were featured on National Public Radio's "Performance Today".
In October of 2006, Mr. Gionfriddo conducted the MHC Big Band during two episodes of the popular NPR quiz show "Says You!" 
Education
B.A., Skidmore College
M.A., University of Massachusetts at Amherst