Mount Holyoke College is a residential college, which means that the vast majority of students live on campus in one of our eighteen residence halls. Housing is assigned for the full academic year. As an incoming student you will be assigned a roommate(s) based on information you supply. Returning students participate in a housing lottery.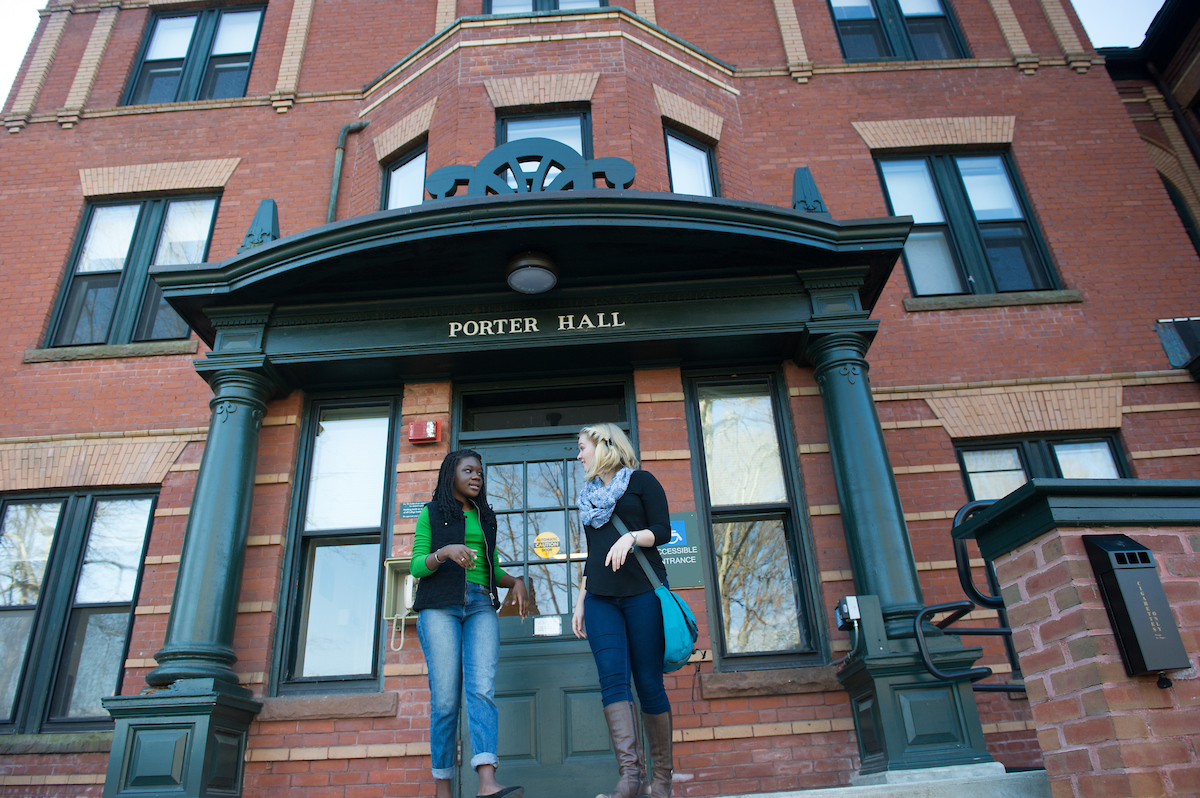 Our Residence Halls
More than a place to eat, study, and sleep, your residence hall will connect you with a world of people and ideas you never knew existed. Students often say they form their strongest friendships in the residence halls.
Explore our residence halls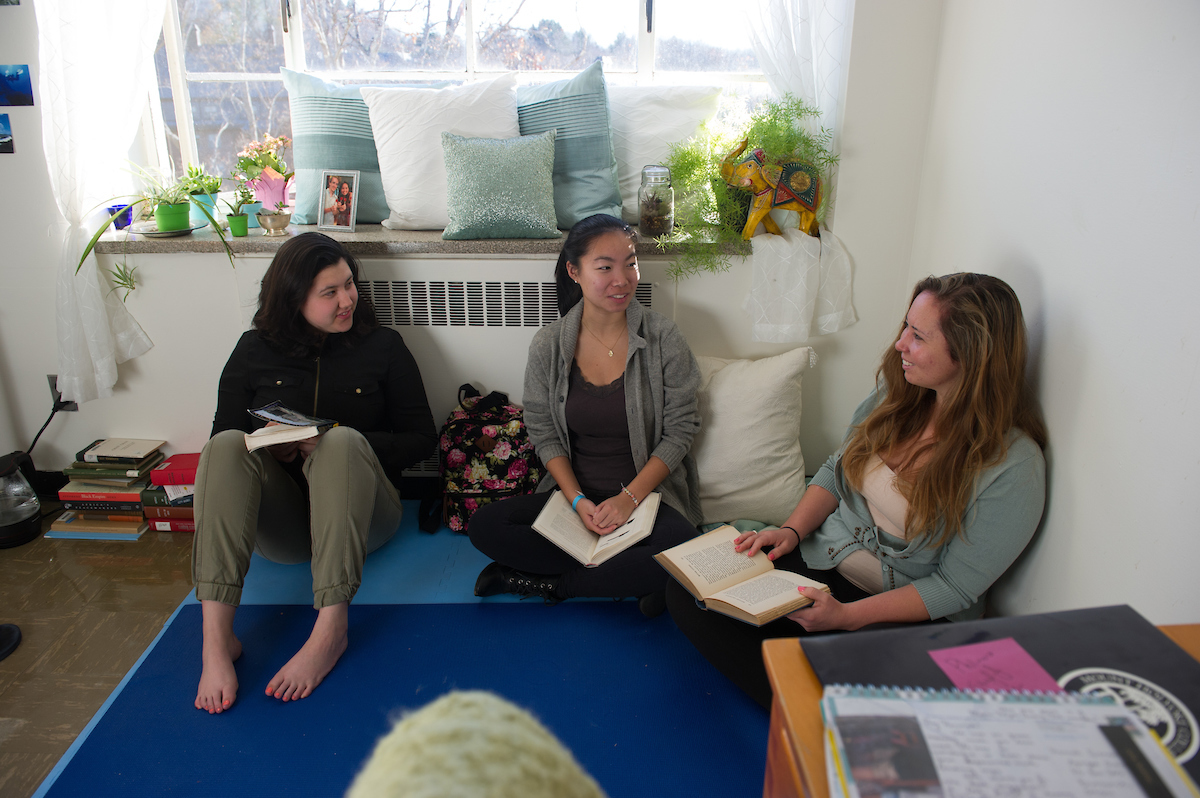 Living-Learning Communities
Explore your passions with a cohort of other students. By choosing an LLC, you can share your educational, social or co-curricular interests with others who live in the same residence hall.
Explore our living-learning communities
Housing process
All housing processes consider the following guiding principles: communication, equity, class year and representation, and special needs. As an incoming student you will be assigned a roommate(s) based on information you supply on the Roommate Matching Profile. Returning students participate in a housing lottery.
You will be assigned housing for the academic year and will be asked to communicate with your roommate(s) and to attempt to reasonably resolve any conflicts before requesting a room swap or change. Most situations can be resolved by having a Resident Advisor or Residential Fellow mediate a conversation between roommates.
If you need housing accommodations for a disability or medical condition you need to contact Disability Services. All accommodation requests must be made through Disability Services who will work closely with the Office of Residential Life to make every effort to meet the accommodation need.
We do not have housing spaces that are designated by gender. Any student may live in any space, as assigned through the lottery process for returning students or the matching process for first-year students. Please contact the director of community standards and housing operations (413-538-2088) with questions or concerns regarding housing as it relates to gender or sexual identity.
New Frances Perkins scholars who would like to request on campus housing should connect with the Frances Perkins Program to request housing. Housing for Frances Perkins scholars is limited and requesting housing is not a guarantee of placement.
We believe that living on campus is a vital part of the undergraduate experience, and we will continue to foster and strengthen the residential community. However, some students sincerely believe that the experience of living off-campus, in housing of their own choosing, will be of benefit to them. The College has agreed that some members of the student body may live off-campus during the academic year on a very limited basis. A finite number of applications are accepted each year, with priority going to seniors then juniors then sophomores. Approved students obtain local off-campus housing of their choice and attend classes in-person.
October Break, November Break, December Break and March Break
All residence halls remain open for the October, November (Thanksgiving) and March (Spring) break periods. Limited meals are served and minimal levels of campus services are available. 
December break housing is only open for domestic and international students whose permanent home address is abroad and for students who have hardship getting or going home. There is a flat fee charged to those staying for any part or all of December Break. There is no fee for staying on campus during November Break in November and Spring Break in March, but students must register to stay for any part of November and March Break.
Contact Us
The Office of Residential Life is responsible for the administration of — and student life in — the residence halls on campus at Mount Holyoke.
205 Blanchard Campus Center