Mount Holyoke Dining Services is committed to protecting our global and local resources by continuously exploring options to increase environmentally sustainable purchasing and practices. We aim to provide students with healthy and nutritious food while reducing waste, increasing our local purchases, and minimizing our impacts on the environment.
We incorporate sustainability into our food purchasing by:
Sourcing locally grown and produced foods
Sourcing third-party certified organically grown products
Sourcing third-party certified responsibly grown or harvested products
Sourcing third-party certified humane products
We operate our dining facilities in a way that:
Saves water and energy
Minimizes food excess
Reduces packaging and recycles non-compostable waste
Composts all pre- and post-consumer food waste
Our efforts toward sustainable dining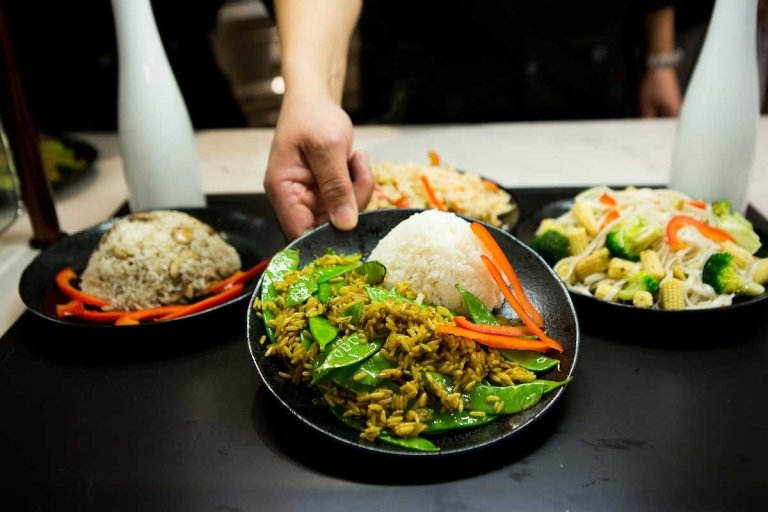 We are committed to increasing our purchasing of local and ecologically-sound foods. Dining Services is in regular contact with local farmers and with vendors about our purchasing plans. We are working to increase our purchasing from local farms, procure more sustainable foods from vendors, and inform the Mount Holyoke community about local & sustainable food options.
Produce
With the help of our main produce distributor, FreshPoint in Hartford, CT, we are able to identify local produce purchases. We also purchase directly from several farmers. Menu items with locally grown ingredients are labeled with our  "locally grown" menu item signs.
Third-Party Certified
We also source a number of products with third-party certifications to increase the sustainability and responsibility of products that we cannot source locally.
Our coffees & teas are all Certified FairTrade or Rainforest Alliance Certified. We purchase a number of other products, including soymilk, noodles, granola, and cereal, that are Certified USDA Organic.
Our Progress
Over the past three fiscal years, which run July 1 – June 30, Mount Holyoke has increased its percentage of sustainable purchases from roughly 9% in FY16 to just over 13% in FY18, which just ended this past June. If we continue on this same trajectory, we will achieve our goal of purchasing 20% sustainable food by the year 2020.
Mount Holyoke Dining Services defines "sustainable purchases" as products that were locally grown or certified sustainable. "Locally grown" products are defined as products that were either grown or contain at least 51% ingredients that were grown in New England or within a 250 mile radius of campus, except for meats which are allowed a 500 mile radius. "Certified sustainable" products are defined as products that are certified by one of a list of verified and trustworthy third-party certifiers, such as USDA Organic, Fair Trade, Rainforest Alliance Certified. 
USDA Organic Products
What does Certified Organic mean?
In short, a product that is certified organic contains no antibiotics or growth hormones, genetic engineering, ionizing radiation, or conventional pesticides and fertilizers made with synthetic ingredients or sewage sludge. Operations certified by the USDA are regularly inspected to be sure that they adhere to these standards. For more information visit the USDA Organic website.
Local Farmer Features
In addition to including locally-grown produce in regular operations, Mount Holyoke puts on events throughout the year to highlight local farmers and purchases.
Gracious Dinners
Gracious Dinners feature locally-sourced produce and ingredients. Each year, we start this with a Fall Harvest Gracious Dinner during Massachusetts Farm to College Week at the end of September. We also feature locally-grown and sustainable menus on the Saturday of Family & Friend weekend, near Thanksgiving, and for Exam M&C's hot breakfast.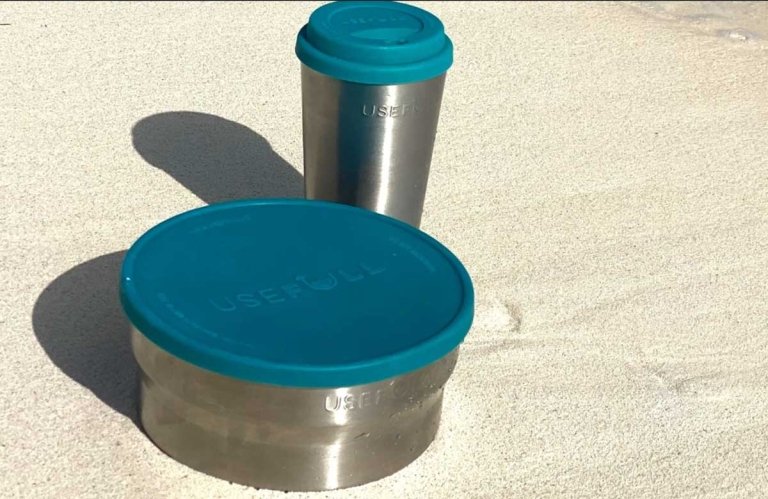 Reusable Containers
Mount Holyoke Dining has been decreasing plastic waste by increasing options for reusable containers on campus.
We are now using a takeout program in partnership with USEFULL. This program provides students flexibility in dining options while reducing waste, carbon emissions and expense associated with traditional takeout containers. Takeout with our USEFULL reusable container program is provided at no cost to the students unless the containers are not returned.
Processing Food Waste
The Dining Commons has been built with a food dehydrator system that will process and dehydrate food waste in less than 24 hours before being locally composted. On campus, there are strong efforts to divert nearly all food waste, both pre- and post-consumer, to composting.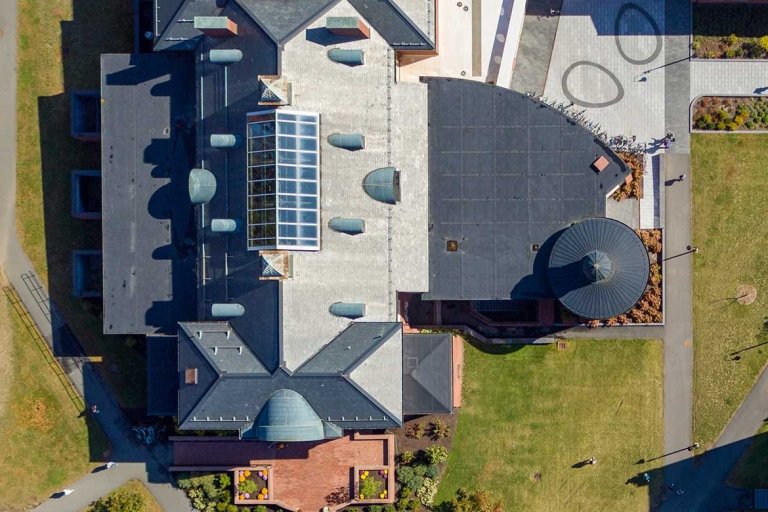 Mount Holyoke Dining provides about 6,800 meals per day to students, staff, faculty, and the community. With this high level of operations, we seek to use eco-friendly equipment to reduce the ecological impact of our operations.
Energy Efficiency
The Dining Commons has been built to LEED (Leadership in Environmental and Energy Design) Certification Silver standards.  This means that the building requires less energy and resources to operate than a conventional building.
The building has been built with:
Solar panels to provide solar energy for all hot water heating
Energy-efficient  and demand-sensitive cooling systems for refrigeration
Energy-efficient and demand-sensitive hoods above stoves
Several stoves with magnetic induction burners that are more energy-efficient and safe than thermal cooktops
A rain capture system from the roof that will feed into a rain garden and filter water to be used in campus landscaping
A system to capture oil used in cooking for reuse as biofuel
A food waste dehydrator system to process and dehydrate food waste in less than 24 hours before being composted
Bulk Condiment Dispensers
In order to decrease waste from non-biodegradable packaging, Dining Services has implemented a "bag in the box" bulk condiment dispensing system. Students are encouraged to use the small provided "to-go" condiment containers when necessary.
High Temp Dish Machines
Dishwashing machines used in dining are energy-efficient. They use less detergent, water, and energy than conventional dishwashing machines.
Beverage Machines
We have reduced the number of beverage machines on campus, and replaced them with energy-efficient machines.
We have removed bottled beverages. Water, flavored waters, and a soda fountain are available in the Dining Commons.
Contact Us
Dining Services strives to support the well-being of Mount Holyoke students, faculty, staff, alums and guests by providing delicious food prepared with care and thoughtfulness.
Otto C. Kohler Building Complex