Music
Undergraduate
We regard the study of music as an artistic discipline that has an essential role in liberal arts education. Through courses in music history, theory, ethnomusicology, performance, and composition, we will foster your creative, intellectual, and critical abilities.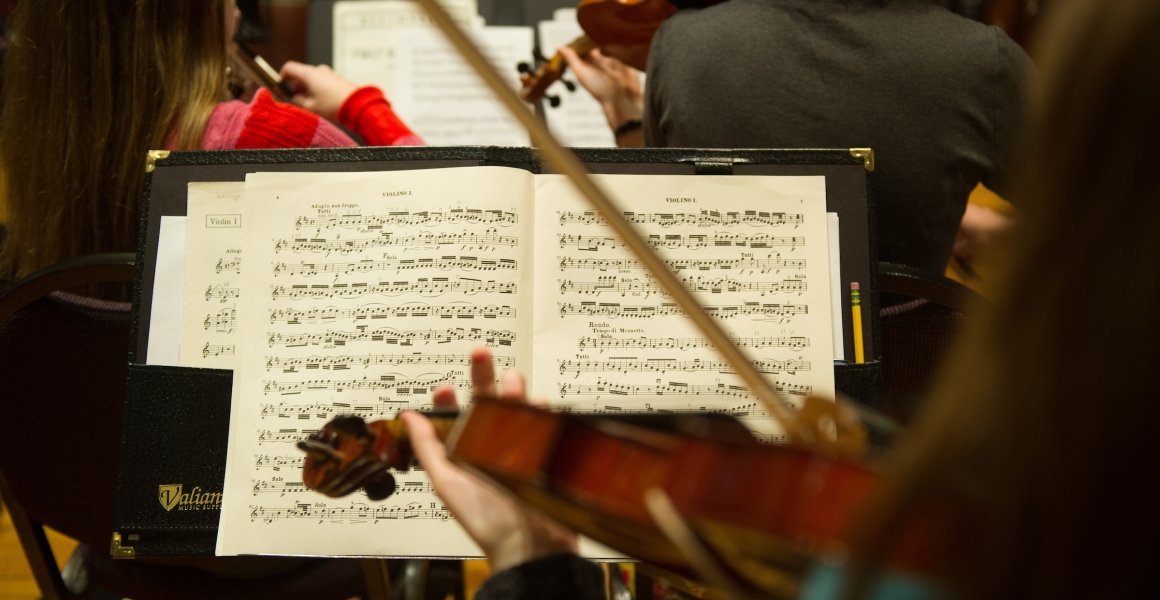 Program Overview
The music curriculum is designed for a broad range of interests, backgrounds, and career goals. The integration of creating, performing, and thinking about music fosters musical fluency across multiple styles and cultural contexts.
Majors, minors, and students with a passion for music are active performers, scholars, leaders, and creators of music. A faculty of national and international standing encourages you to unite your technical development with a broadening of intellectual horizons, sharpening of critical skills, and an awareness of the role of music in communities both local and global.