Umama Zillur
Co-founder and leader of Kotha, an organization dedicated to ending Bangladesh's culture of gender-based violence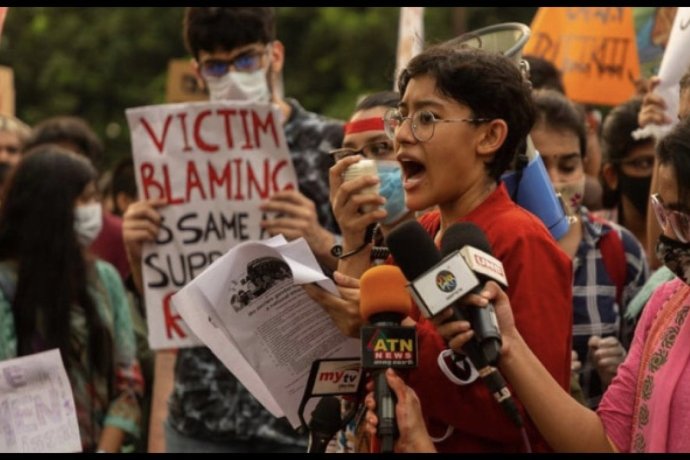 Umama Zillur is leading the charge against gender-based violence in Bangladesh one conversation at a time. The co-founder and leader of an organization called Kotha, the Bangla word for "conversation," Zillur is bringing sex education to and providing safe spaces for conversations about feminism, gender roles and gender norms in classrooms throughout Bangladesh.
Zillur was questioning Bangladesh's conservative gender norms before she arrived in Massachusetts for her first year at Mount Holyoke. However, the school's long-held traditions of advocacy and community building further reinforced Zillur's belief that change was needed for women in her home country.
In 2015, during her sophomore year, she and fellow student Ranjini Das founded Kotha. Working first with the Clinton Global Initiative and then the Center for Women and Community at the University of Massachusetts Amherst, Zillur focused on bringing sex education to and providing safe spaces for progressive conversations about gender in classrooms throughout the country. Because Bangladesh is deeply conservative, especially regarding sex and gender, Zillur created a rights-based curriculum. By discussing the rights all people deserve to have, Kotha educators can hold space for conversations that might have been shut down had they centered specifically on sexuality.
Zillur's impact in Bangladesh continues to grow as she expands Kotha beyond schools. A new initiative called Sisters in Sync creates space for female-identifying people to gather and organize. She's also working on a book which will share the experiences of Kotha educators and hopefully empower others to begin their own conversations about ending gender-based violence in Bangladesh and beyond.
Class year: 2018
Major: Economics