Language of Angels
Language of Angels
The Mount Holyoke College Department of Film, Media, Theater presents Naomi Iizuka's
Language of Angels
Directed by Michael Ofori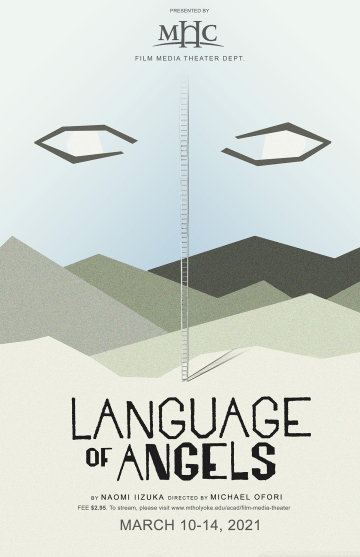 While partying with her friends in the deep dark meandering caves of a rural North Carolina town, Celie disappears. What ensues is an investigation of the fate of the friends who outlive her. Naomi Iizuka's eerie play is an exploration of love, loss, memory, guilt, mortality and the intricate web of agency, accountability and fate. It is pulsating hum adroitly woven in a vast container where the ethereal and the ordinary commune, time is nonlinear and the language of angels is destined to illuminate and scorch.
The Cast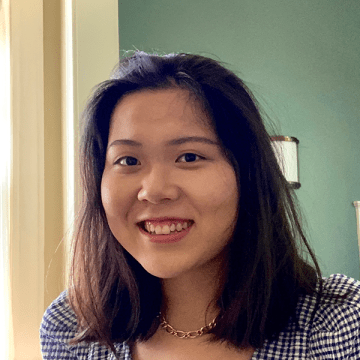 Seth, played by Emma Chen '22
Emma Chen is a Philosophy and Theatre Arts major at Mount Holyoke College. She recently appeared in A Wasp and Much Ado About Nothing with Mount Holyoke College Rooke Theatre.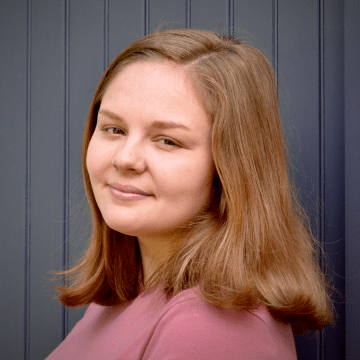 Allison, played by Carissa Barry Moilanen '23
Carissa Barry Moilanen (she/her/hers) is a Theatre Arts major and Gender Studies minor. She is thrilled to be a part of this production and extremely thankful for the hard work of the cast and crew, as well as the continued support from her family and friends.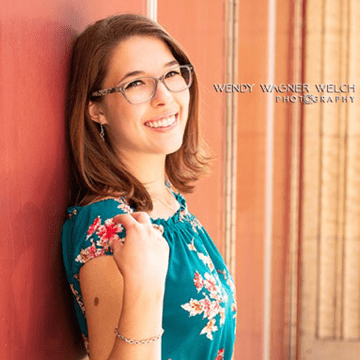 Kendra, played by Rebecca Gagnon '23
Rebecca Gagnon, class of 2023 with a double major in English and Theatre, is excited to be a part of the cast of Language of Angels for her first production at Mount Holyoke College. She has been a part of the costume crew for She Kills Monsters and has acted in other productions including Alice in Wonderland JR., Oliver Twist, Bye Bye Birdie, Charlotte's Web, Grease, Odd Couple (female version), You're a Good Man Charlie Brown, Little Shop of Horrors, and has directed A Christmas Carol.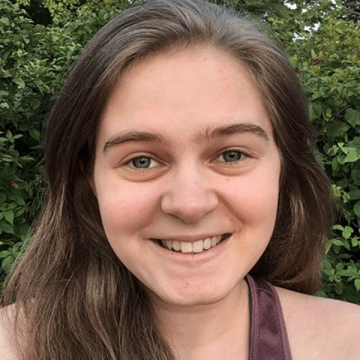 JB, played by Rebekah McBane '21
Rebekah McBane '21 is a Computer Science major and Theater minor. Rebekah has been in several previous MHC productions, including When We Were Young and Unafraid (2019) and Much Ado About Nothing (2020), and she is excited to be in another play in her final semester.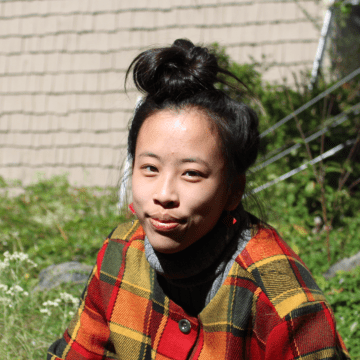 Michael, played by Clara Callahan '22
Clara Callahan (they/she) is very excited to be in their first main stage production at MHC! Clara hopes to further develop the link between her acting process and visual artistic expression in the few semesters they have left at school.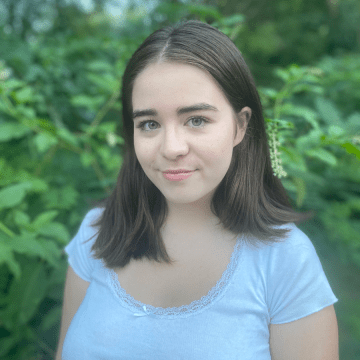 Celie, played by Charley Kidd '23
Language of Angels is Charley Kidd's first production at Mount Holyoke! Even though she is far from Rooke she is super excited to be a part of this amazing cast and crew!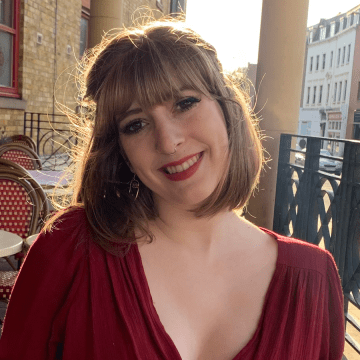 Danielle, played by Julia Blomberg '21
Julia is a senior and is thrilled to be a part of this production of Language of Angels. She would like to thank her family and partner for their support during her time at MHC.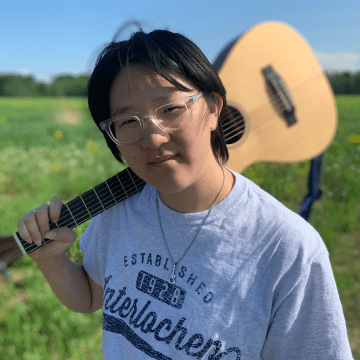 Billy, played by Joey Ball '21
Joey Ball is a senior at Mount Holyoke College majoring in Music and Psychology. He is passionate about playing the guitar, writing music and hopes to explore more of the arts even after graduation.
Production Crew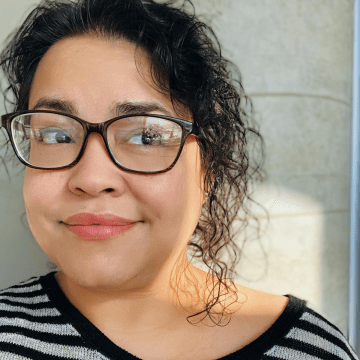 Stage Manager: Ticina Cotto '21
Ticina is in her last year at Mount Holyoke and has also been a part of Living Out and Lizzie. She would like to thank her family for their continuous support.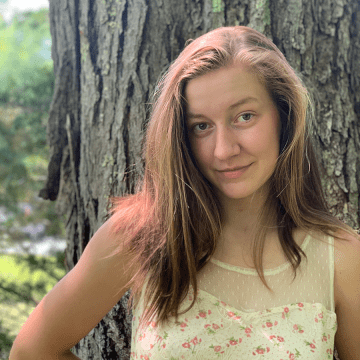 Stage Manager: Piper Kilgore '23
Piper Kilgore is a sophomore Studio Arts major and Film Media Theater minor. She was on the run crew for Lizzie the Musical last year and is now very excited to take her first step into the world of stage management with Language of Angels. She would like to thank her family, friends, and her cat for their love and support.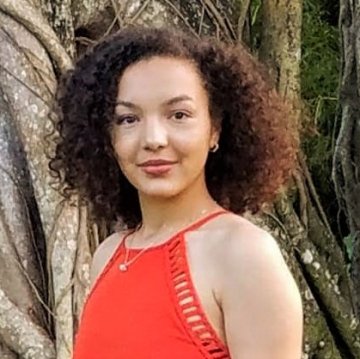 Stage Manager: Naomi Jadotte '24
Naomi Jadotte is a First-year student from Miami, Florida. Language of Angels will be the first show she is stage managing while at the college. She is excited to continue working with the program.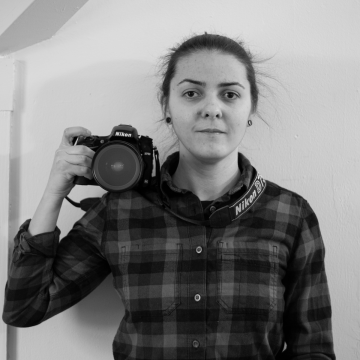 Videographer: Francesca B. Marie FP'22
Francesca B. Marie is a Frances Perkins scholar class of 2022, with a Film Media Theater major and an Art History minor. With a background in photography and focused on becoming a filmmaker, she is excited to record and be part of this theater production. She loves working in the theater, and previously she was part of the theater light crew here at Mount Holyoke for Pride and Prejudice, She Kills Monsters, and Lizzie, the Musical during Rooke Theater's 2019-2020 productions.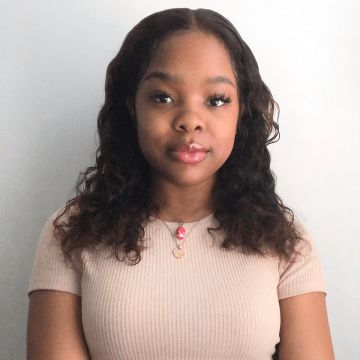 Costume Designer: Cortnei Edwards '22
Cortnei Edwards is an Anthropology and Theatre Arts Major and incredibly excited to design her first show at Mount Holyoke College. She is an aspiring costume/ fashion designer and hopes to design more shows at MHC and to be more involved in the department.