Faith Conant
Visiting Instructor in Music
Director of Five College West African Music Ensemble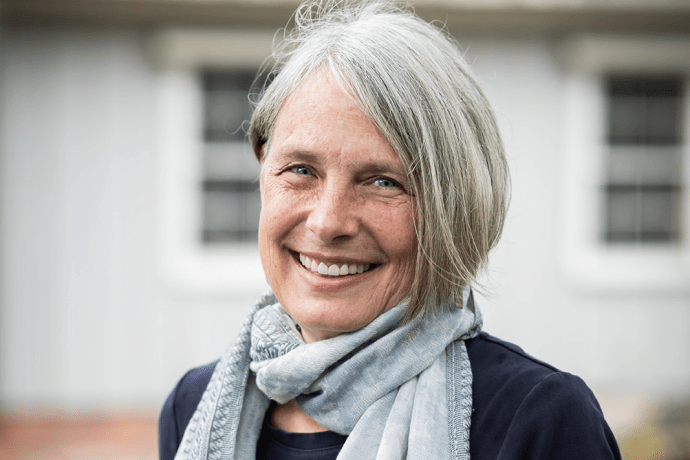 Faith Conant did her ethnomusicology research in Togo, West Africa, where she studied as a Fulbright scholar with master drummer Gadji Folly and performed with the Adjogbo Habobo of the Adjigo of Lomé. She performed and taught Ewe music and dance in the Boston-based Agbekor Society led by David Locke for over twenty years.
In addition to her work with her main teachers David Locke, Gadji Folly, and Nani Agbeli, Ms. Conant studied with Abraham Adzenyah, Professor Togbe Midawo Aloworyie, and the late Godwin Agbeli. Since she began teaching a decade ago, she has collaborated with Samuel Nyamuame, Nani Agbeli, Saeed Abbas, Rebecca Korley, Kwabena Boateng and the Gnonlonfoun family (Jomion and the Uklos) to create student ensemble concerts in university settings.
Ms. Conant is interested in intersections of music and language. She has a B.A. in Classics (Latin and Greek), has worked as an interpreter in Haitian Creole, and has taught both music and language classes in Italian. She is especially interested in the Gbe languages of Ghana, Togo, and Benin. She has given talks on vugbe (drum language) and Fon and French Adjogbo poetry at Harvard University and in Europe.
Ms. Conant has led ensemble courses at Stanford University, Brandeis University, and Stony Brook University (SUNY). She has been invited as a guest instructor at New England Conservatory, Berklee School of Music, and the Conservatorio Cherubini in Florence (Italy), and has taught summer workshops at chamber music camps including Strings at Smith, Point Counterpoint, and Greenwood Summer Music Camp. Most recently she co-taught a course with Nani Agbeli at the Bang on A Can music festival in North Adams, MA.
In her previous work in education research, Conant co-authored a much-cited paper proposing guiding principles for fostering productive disciplinary engagement in classrooms (Cognition and Instruction, Vol. 20, No. 4 (2002), pp. 399-483). At Mount Holyoke, her classes are known for high levels of productive musical engagement.
Areas of Expertise
Ethnomusicology; African music
Education
M.A. in Ethnomusicology, Tufts University
B.A., Wesleyan University