Karen Remmler
Mary Lyon Professor of Humanities
Chair of German Studies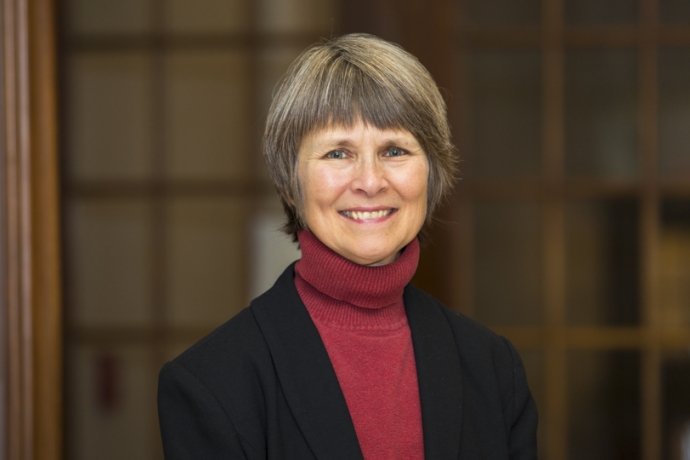 Karen Remmler's interdisciplinary research and teaching in English and German focuses on the politics and cultures of transnational memory in the aftermath of atrocity and war in European contexts; all aspects of German literature, languages, and culture within transnational contexts, as well as 19th century critical social thought through the lens of contemporary social critics. 
In particular, she explores the normative forms of memorializing the past in the national public spheres of unified Germany in contrast with individual struggles to work through family survivor and perpetrator histories. Moving beyond Germany and the example of the Holocaust, she also explores the interrelationship between national processes of transitional justice and the work of memory represented in films made by the descendants of genocide survivors and perpetrators in non-western contexts, such as Rwanda or Cambodia. She is currently working on a project that connects research on transitional justice across the disciplines with the study of emotion in memoires and documentaries produced by descendants of victims and perpetrators.
"In my research," says Remmler, "I write about the desire in many cultures experiencing atrocity to properly honor the dead in circumstances that deny the living access to the remains of the dead or in which all physical traces of the dead have been destroyed. How do the dead get mourned at the sites of their deaths? How does the need for mourning one's own get played out against the backdrop of conflicting individual and national agendas? How do these processes get expressed symbolically, metaphorically, and unconsciously in public spheres? How do national narratives of the past clash with local forms of recalling collective trauma?"
Remmler is the author of Waking the Dead: Correspondences between Walter Benjamin's Concept of Remembrance and Ingeborg Bachmann's "Way's of Dying" (Ariadne Press, 1996) and the coeditor, with Sander Gilman, of Reemerging Jewish Culture in Germany: Life and Literature since 1989 (NYU Press, 1994). In 2002, she also coedited, with Leslie Morris, the anthology,Contemporary Jewish Writing in Germany (University of Nebraska Press, 2002). Her recent articles focus on memorial spaces and Jewish identities in post-Wall Berlin and the metaphor of burial in the poetry of Inge Mueller and Ingeborg Bachman. In addition, Remmler recently completed essays on the late German writer, W.G. Sebald, the Austrian filmmaker, Ruth Beckermann, and the Jewish German writer, Esther Dischereit.
With Chris Benfey, Remmler co-edited Artists, Intellectuals, and World War II: The Pontigny Encounters at Mount Holyoke College, 1942-1944 (University of Massachusetts Press, 2006).
From 2000 to 2005, Remmler served as codirector of The Harriet L. and Paul M. Weissman Center for Leadership and the Liberal Arts. From 2011 to 2014, she directed the Five College Women's Studies Research Center, an international center for collaborative work in feminist scholarship, teaching, and activism. In 2014, she completed the graduate certificate in Peacebuilding and Conflict Transformation from SIT Graduate Institute in Brattleboro, Vermont, with a focus on gender equity, memory, and culture. Also in 2014, Remmler—along with colleagues at Mount Holyoke, Smith, and Simmons colleges—coordinated the program for the Women in Public Service Project Institute on "Reconstructing Societies in the Wake of Conflict: Transitional Justice and Economic Development." Forty-eight emerging women leaders from Asia and Africa participated in the institute, which was designed to engage women in all sectors of society in workshops, seminars, and activities dedicated to supporting equity and creating sustainable livelihoods and long-term strategies for building peace.
Areas of Expertise
Transnational cultures of memory in the aftermath of atrocity, with emphasis on European cultures in global context; postwar and contemporary German-speaking culture, literature, and media with a focus on remembrance of the Holocaust and World War II; German Jewish culture in Berlin; the work of W.G. Sebald.
Education
Ph.D., M.A., Washington University
B.A., Binghamton University