Kassandra Jolley
she/her
Vice President for College Relations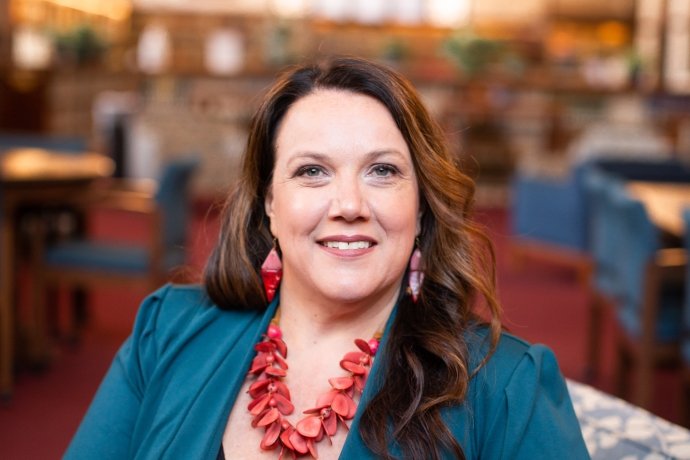 As a graduate of high school for girls and a women's college, Kassandra Jolley brings passion and commitment to empowering the next generation of leaders in her role as Mount Holyoke's vice president for college relations.
With responsibility for all fundraising and marketing communications efforts, Jolley partners with Mount Holyoke staff, faculty, trustees, alums and friends to grow and promote the College's brand and secure financial support for key strategic initiatives. She contributes 30 years of previous fundraising and communications experience to Mount Holyoke, including a broad background in campaign design and management, annual funds, parent programs, alum relations, internal/external communications, marketing and branding, and leadership and management. Jolley has served on the CASE Commission on Philanthropy and continues to be recognized for professional accomplishments, such as leading Mount Holyoke through three of the most successful fundraising years in the College's history.
Prior to joining Mount Holyoke in March 2016, Jolley served as Vice President for Institutional Advancement at Spelman College. During her tenure at Spelman, fundraising more than doubled and the college completed its most successful campaign in its history. Previously, Jolley served as Vice President of University Relations at Roger Williams University in Rhode Island; directed annual and parent programs at Berklee College of Music in Boston; and, for nearly nine years, held several leadership roles in the advancement department at her alma mater, Simmons College. Jolley holds a bachelor's degree in communications and women's studies.