Mara Benjamin
Irene Kaplan Leiwant Professor of Jewish Studies
Chair of Religion
Chair of Jewish Studies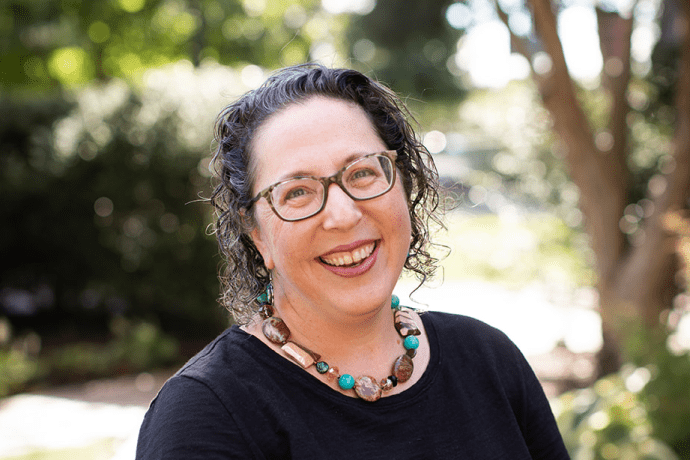 Mara Benjamin's research interests center on Jewish ideas and practices in the modern period.
Benjamin's most recent book, The Obligated Self: Maternal Subjectivity and Jewish Thought (Indiana University Press, 2018), investigates the religious dimensions of caring for young children in the context of Jewish thought and tradition. In this book, Benjamin argues that the physical and psychological work of caring for children presents theologically fruitful - but largely unexplored - terrain for feminists. Benjamin argues that child-rearing presents circumstances in which adults confront in vivo the critical theological, existential and ethical questions that lie at the heart of religious thought. Her theological reflection draws Jewish sources from the Talmud to modern philosophy into conversation with the experience of parental caregiving. By centering maternal subjectivity, Benjamin offers resources for transforming Jewish thought. Benjamin's work on this book was supported by a Fellowship and a Summer Stipend from the National Endowment for the Humanities. The Obligated Self received the American Academy of Religion's 2019 Award for Excellence in the Study of Religion, Constructive-Reflective Studies, and was named as a finalist for the 2018 National Jewish Book Awards in the Women's Studies category.
Benjamin's first book, Rosenzweig's Bible: Reinventing Scripture for Jewish Modernity (Cambridge University Press, 2009), examined the theological and political stakes of the endeavor to reinvigorate the Jewish Bible in a historicist age. Her study focuses on the work of the German-Jewish thinkers Franz Rosenzweig (1886-1929), one of the key Jewish religious philosophers of the modern period.
Benjamin joined the faculty of Mount Holyoke College in 2017. Previously, she served on the faculty position at St. Olaf College, was the Jacob and Hilda Blaustein Postdoctoral Fellow at Yale University, and held the Hazel D. Cole Postdoctoral Fellowship at the University of Washington.
Areas of Expertise
Modern Judaism; Jewish textual traditions and practices; gender and religion; constructive theology
Education
Ph.D., Stanford University
B.A., Hampshire College